The 94th Lei Day Celebration Returns to Oʻahu This Sunday
Lei Day is May Day—no matter the day of the week.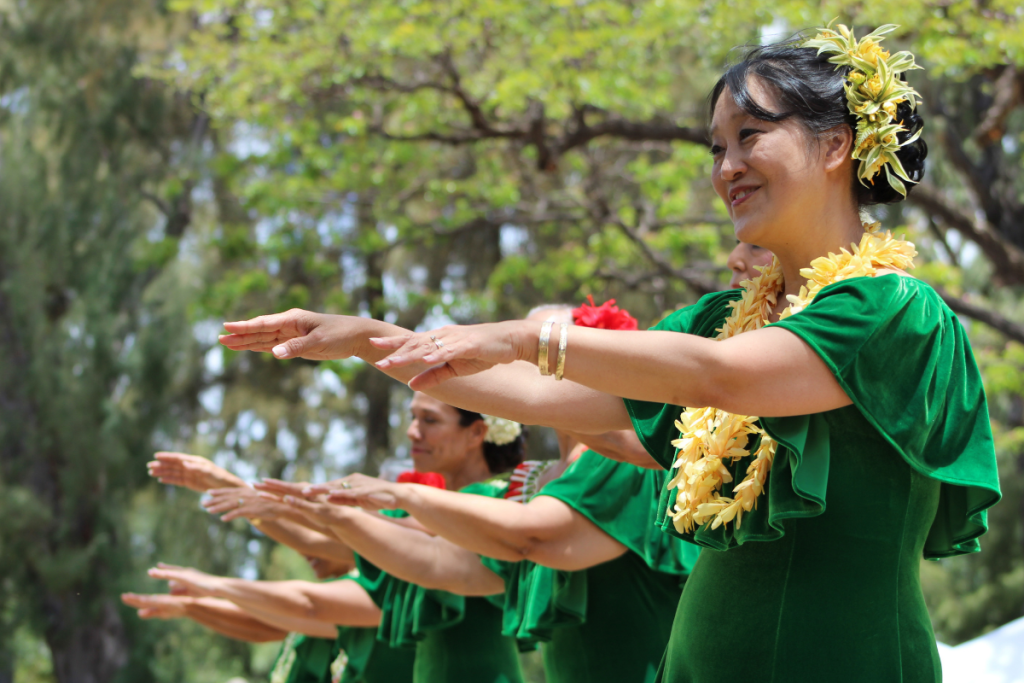 May 1 is Lei Day in Hawaiʻi, a merry day celebrating the beautiful symbol of aloha. Throughout the Islands, festivals are held to commemorate the history and significance of lei.
One of the most exciting lei festivals is the annual Lei Day Celebration on Oʻahu, hosted by the City and County of Honolulu Department of Parks and Recreation. This year, the 94th Lei Day Celebration returns after a cancellation in 2020 and virtual celebration in 2021. The free festival will take place from 9 a.m. to 5:30 p.m. this Sunday at the Queen Kapiʻolani Park in Waikīkī.
Every year, the festival includes the crowning of the Lei Day court, a lei contest, demonstrations by skilled lei artisans as well as a lineup of local entertainers, including the Royal Hawaiian Band and the Hawaiian Steel Guitar Association.
The festival also has a specific theme and coinciding flower or plant. These plants must be incorporated in lei that are submitted to the prestigious lei contest. The theme for the 94th festival is Lei Wao Nahele, forest lei, and the corresponding flower is ʻaʻaliʻi (Dodonaea viscosa). The native shrub is dotted with red and pink flowers that are often used in lei.
Similarly to lei itself, Lei Day has a fascinating history. The day originated from an idea by poet Don Blanding in the 1920s. Blanding thought there should be a designated day celebrating the beauty and significance of lei in Hawaiʻi. Blanding discussed his idea with "Honolulu Star-Bulletin" columnist Grace Tower Warren. She suggested that Lei Day should fall on May Day, creating the popular and catchy phrase, "May Day is Lei Day." The first Lei Day celebration was held in Honolulu on May 1, 1928. Since then, numerous festivals have been established throughout the state to celebrate the uniquely Hawaiian holiday.
For more information on the 94th Lei
Day Celebration, visit the Department of Parks and Recreation's website.