The best bar or lounge in Hawaii, ranked
According to our 2018 Readers' Choice Awards, these are the top five places to sit down, relax and grab a drink in Hawaii.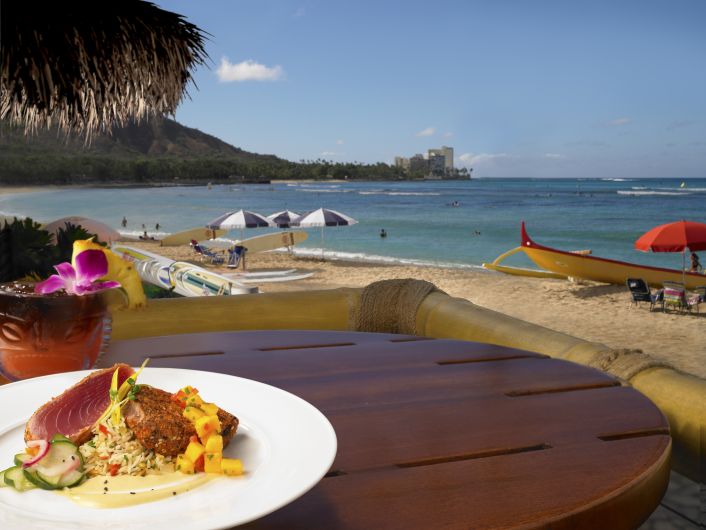 Getting a little tipsy at a beachside bar, drink in hand, listening to local jams and watching the sunset is one of the best ways to end a day in Hawaii. Our readers voted the best bar or lounge in our 2018 Readers' Choice Awards, ranking their top places to get their drank on.
1. Duke's Waikiki, Oahu
It's hard to decide what's the best part about Duke's Waikiki. Is it the delicious drinks they serve at the Barefoot Bar, such as the Duke's mai tai, a mixture of two different kinds of rum, POG (passion fruit, orange and guava) juice and an orange liqueur? Or is it the weekly performances by famed musician Henry Kapono? How about that view, looking down onto Waikiki Beach and the daily sunset spectacular? Really, it all comes together to make one unforgettable experience and is why Duke's Waikiki takes the No. 1 spot on this list. 2335 Kalakaua Ave., Waikiki, (808) 922-2268, dukeswaikiki.com.
2. Monkeypod Kitchen by Merriman, Oahu and Maui
Already finding its way onto our best restaurants list for 2018, readers also found the bar at Monkeypod Kitchen by Merriman to be worthy of praise. With a large selection of culinary cocktails, craft beers and wines in both red and white varieties, what sets its drink menu apart from the rest is the Monkeypod mai tai. Made with Old Lahaina light and dark rums, housemade macadamia-nut orgeat and orange curacao, the drink is then topped with a honey-lilikoi (passion fruit) foam, a combination of tastes so sweet and tart that it will make you forget what drink you're on. monkeypodkitchen.com.
3. The Tchin Tchin Bar, Oahu
The kind of bar you'd miss if you weren't looking for it, The Tchin Tchin Bar is a modern taphouse that prides itself on its industrial decor and swanky outdoor courtyard seating area. Located in the heart of downtown Honolulu, The Tchin Tchin Bar is also known as a hub for social gatherings and pau hana (after work) parties. When it comes to drinks, the bar features an extensive wine list and a small plates menu. 39 North Hotel St., Honolulu, (808) 528-1888, thetchintchinbar.com.
4. Don the Beachcomber, Hawaii Island
Named after Donn Beach, a bootlegger from New Orleans who founded the first tiki bar in 1933, this Kailua-Kona bar and restaurant specializes in colorful or classic boozy beverages. For those wanting a traditional mai tai, consider the 1944 Mai Tai, which blends Ron Zacapa 23-year-old rum with Smith & Cross Jamaican rum, lime, orgeat syrup and Pierre Ferrand Dry Curacao. Want something sweet? The Green Flash includes refreshing mango rum mixed with fruit juices and melon liqueur. Don the Beachcomber also hosts the Mai Tai World Championship annually, where mixologists duke it out in hopes that their drink wins the title of the "World's Best Mai Tai." 75-5852 Alii Dr., Kailua Kona, (808) 930-3286, royalkona.com/Dining.cfm.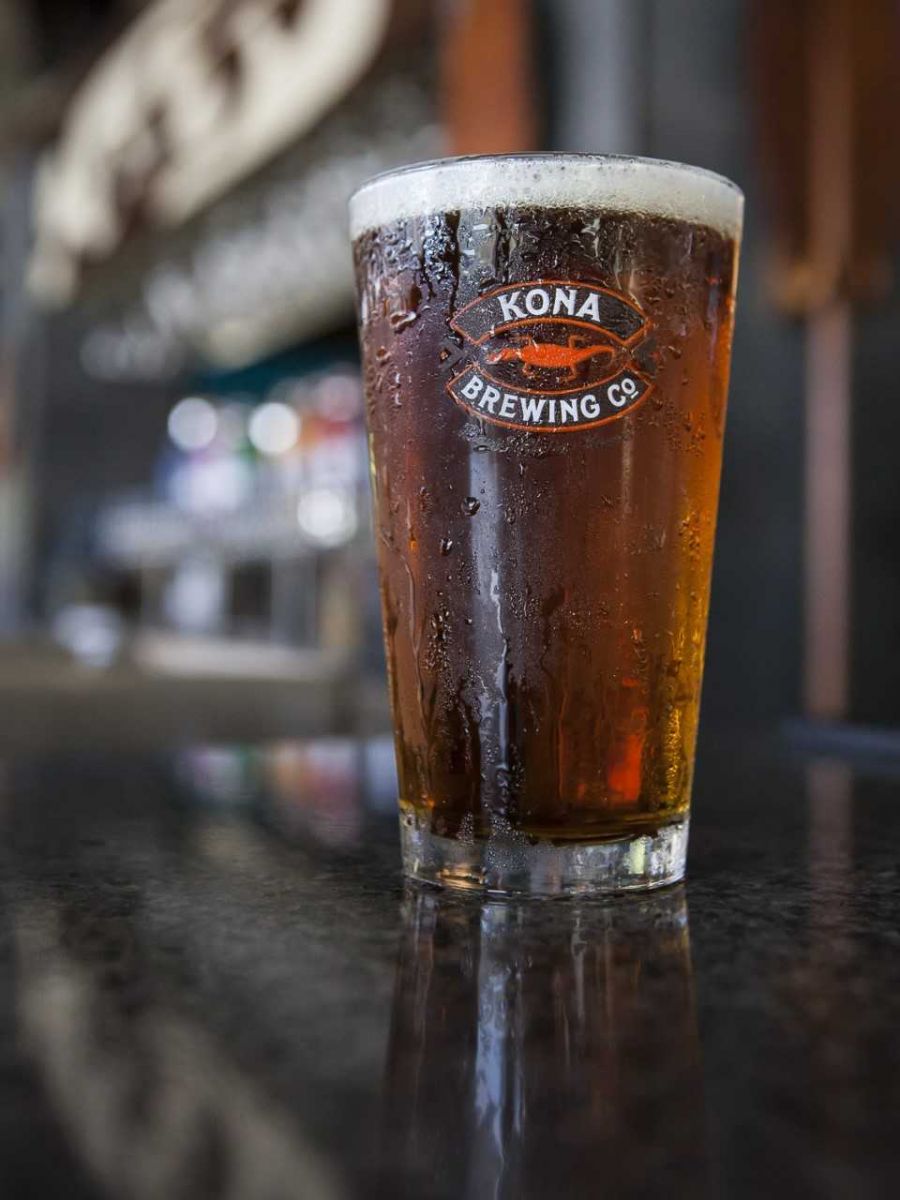 5. Kona Brewing Co., Oahu
Grabbing a beer here is a no-brainer, but the hard part is deciding which one of its brews to get. Do you settle for the light, citrusy Wailua Wheat? Or do you go for the full-bodied Pipeline Porter, which is brewed with 100 percent Kona Coffee. It's best not to drink on an empty stomach, which gives you a great excuse to indulge on the pizza, pasta, sandwiches and burgers on Kona Brewing Co.'s menu. A standout on the pupu (appetizer) menu is the Pawai pepperoni rolls—housemade dough, rolled with pepperoni, mozzarella and ranch and served with a gracious amount of marinara sauce. 7192 Kalanianaole Highway, Honolulu, (808) 396-5662, konabrewingco.com.