The best beach in Hawaii is …
Hawaii has so many amazing beaches and these are the best of the best, according to our 2018 Readers' Choice Awards.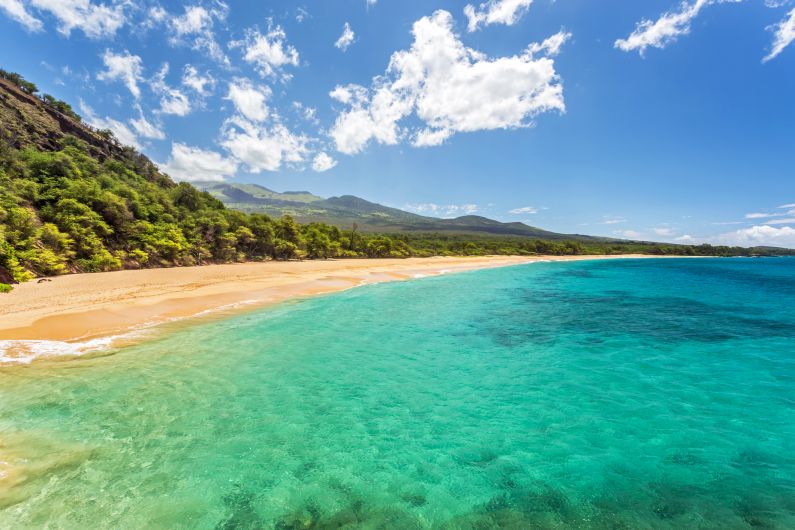 Creating a list of Hawaii's top five beaches when there are countless out there just as blue and beautiful as the next is a difficult task. But, nominations for best beaches poured in from our readers around the world for our 2018 Readers' Choice Awards, as listed in our March/April 2018 issue, and here are the results.
1. Makena Beach, Maui
Coming in out of nowhere, Makena Beach, otherwise known as Big Beach, is a Maui gem with a little over a mile-and-a-half of golden sands. Find space to stretch out, and trust us, there's a lot of space, and set up a picnic or take a dip in the warm Pacific. Watch out, however, as the waves and shorebreak at Makena Beach can get large and unforgiving if there's a south swell.
2. Waikiki Beach, Oahu
Nestled on Oahu's southern shoreline, Waikiki Beach is synonymous with island paradise. Beachside mai tais mixed with gentle, inviting waves and luxurious oceanfront resorts are just a few defining features of this idyllic stretch of sand, which also happens to be a regular winner on this list.
3. Kaanapali Beach, Maui
A mix of man-made comforts and natural splendor, the clear waters at Kaanapali Beach are perfect for snorkeling and diving. A cement walkway runs parallel to the beach and features the occasional hammock, shopping kiosks and shaded bungalows. Be sure to catch the sunset lele kawa (cliff jumping) ceremony, which takes place on Puu Kekaa (aka Black Rock) daily.
4. Lanikai Beach, Oahu
Expect to see some of the bluest waters and softest sands at this East Oahu shoreline. Gaze out at the two offshore islets called Na Mokulua, which are commonly referred to as "the Mokes." If you're feeling adventurous, hike the nearby Lanikai Pillbox Trail to see this beach in all its glory.
5. Poipu Beach, Kauai
The ideal spot for most ocean activities, Poipu Beach will have you snorkeling with sea turtles, catching waves at its surf breaks and observing monk seals from a safe distance. Families also love the calm tidepools that keep young children safe and sound.