The brilliant beauty of Mauna Kea's little-traveled Mana Road
Photographer Jack Wolford captures the landscape's many wonderful moods and reveals its treasures along the way.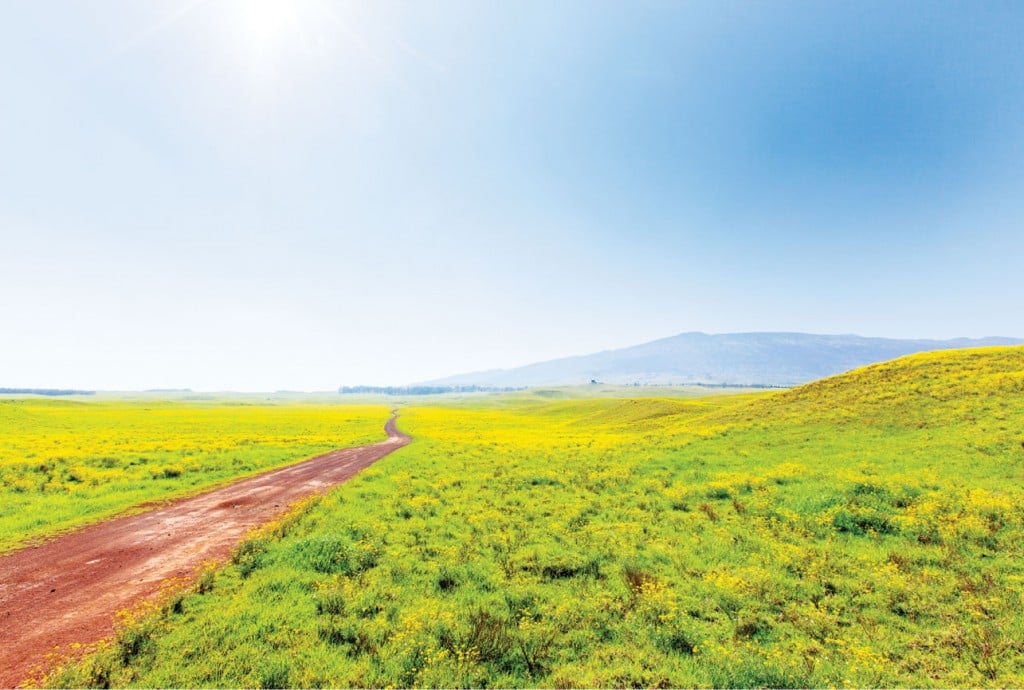 Mana Road doesn't reveal its treasures easily or obviously.
Situated halfway up the eastern face of 13,803-foot Mauna Kea—between the dormant volcano's sweeping cloud-level koa and ohia forests and wind-whipped alpine summit—the rugged and remote 40-mile mountain road and unique landscape it traverses are little known even by longtime Big Island residents. For anyone adventurous and equipped enough to challenge its rutted, sometimes mud-caked length (mountain bikers, hunters, anyone with a four-wheel-drive vehicle), however, Mana Road offers some of the most uniquely breathtaking, if rarely seen, panoramas of flora and fauna in Hawaii.
Written records of Mana Road's origins and history are few and scattered. Much of its landscape-dominating grasslands—dry and brown near the road's southern end off Mauna Kea's summit access road, green and lush at its northern end near the ranching town of Waimea—are the remnants of multiple cattle and sheep operations, which grazed livestock between a string of Mana Road ranching stations between the mid-1800s and late 1900s.
Lesser known is the landscape's appearance prior to Western contact in 1778, when what is now Mana Road may have been part of an upland trail system connecting early residents of Waimea and Waipio Valley with Hilo, thereby avoiding more arduous Hamakua Coast trails.
Even the origin of the road's name is uncertain. In Hawaiian, Mana is both a stative verb meaning "arid," and the name of a native fern. Neither is entirely apropos.
Of little mystery, though, is Mana Road's unique beauty. Its close-up views of Mauna Kea's amber volcanic cinder cones and summit. Vistas of Hamakua's forests and ocean beyond. The opportunity to trek vast fields of golden wildflowers under clear blue skies one minute, and lush hillsides enveloped in thick highland clouds the next.
We asked photographer Jack Wolford to drive the entirety of Mana Road and shoot some photos for us. Entranced, Wolford wound up making several trips throughout the year at various times of day, capturing Mana Road's many moods, revealing some of its many treasures.
"Entranced" is also an apt description of our reaction to the hundreds of photos Wolford shared after each visit. The ones collected here are our favorites.