The Chef Behind Maui's "Culturally Conscious" Food Movement
Chef Mike Lofaro is making waves at Grand Wailea's Humuhumu restaurant.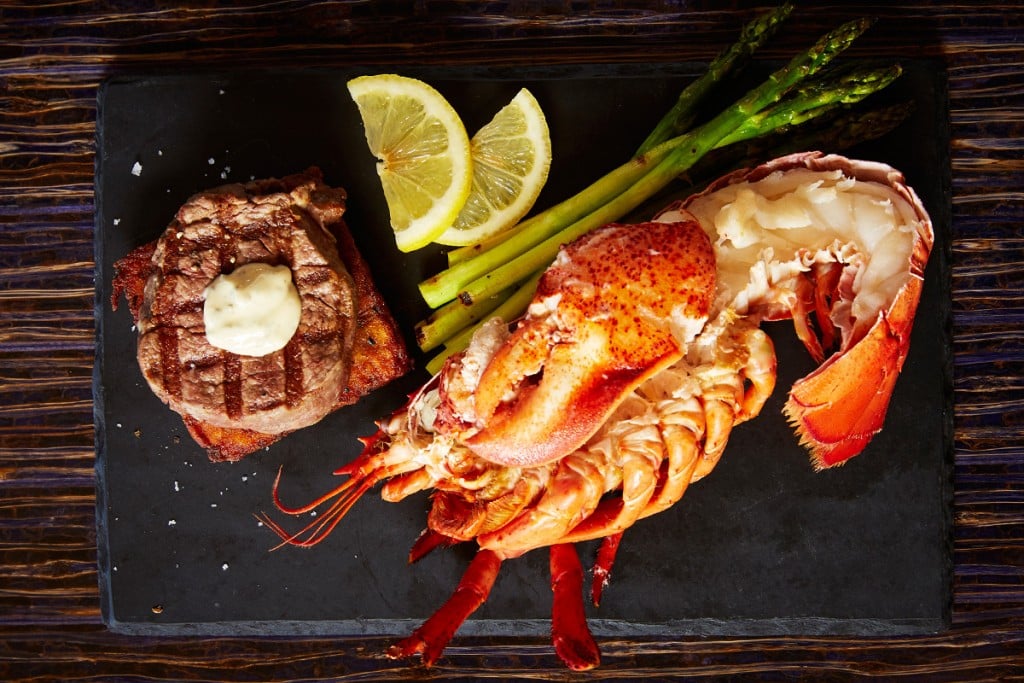 The newly renovated HUMUHUMU restaurant at the Grand Wailea, A Waldorf Astoria™ Resort, HAWAII Magazine Readers' Choice Awards #1 Maui Luxury Hotel or Resort, boasts modern Hawaiian details, a subtle nod to ocean themes including voyaging, and the debut of award-winning Chef Mike Lofaro's Hawaii Seasonal Cuisine menu.
Lofaro is the reigning Best Chef on Maui, winner of Most Innovative Menu and Best Pacific Rim cuisine awards. He also won an EMMY™ Award for his television show SEARCH Hawaii in 2016 and completed his first triathlon the same year. What makes this waterman-triathlete-chef, originally from Block Island, Rhode Island, so good at what he does?
"Filming our television show, SEARCH Hawaii, has opened my eyes about food. I put my energy into the path of the ingredients and what is important here in our islands," said Lofaro. "I don't feel I'm limited to a certain style or cuisine and can use ingredients that don't get obvious respect such as my Ulu Risotto. It's about bringing attention to the breadfruit that is native here. I'm also enjoying using Hawaiian non-native species such as strawberry guava and kiawe bean."
"There is sensitivity to being culturally aware with my menu decisions. My food is Hawaii Seasonal Cuisine, according to what is available and in season. Sustainability is what is important here in the islands.
Smartly executed to spotlight the main ingredient with simple and balanced flavors, his signature dishes scream of the ocean while introducing locally grown produce such as ulu.
"My work decisions are the same as personal decisions. Making triathlons a goal has driven my culinary side. I think about my cooking while I'm training."
As a waterman, Lofaro has paddled the Keawe Channel for endurance races and spearfishes to sustain his family. Now he trains daily to compete in triathlons, and compares this to working in kitchens with his mentor, Chef Michael Mina, at Aqua. "As a younger chef, you work hard, you play hard. You had no balance in a kitchen like Aqua. We were on the line all day and all night, went out for a few drinks and got a few hours of sleep if we were lucky. That was on repeat for about three years," muses Lofaro. "I survived it, and I learned to cook. Anyone who is creative is extreme in one way or another. Culturally correct cooking is my extreme. It has become what I'm most passionate about."
The chef pays his passion forward as a volunteer with Boys & Girls Clubs Maui, and raising awareness for Maui youth sports through his triathlon training.
Follow Chef Mike and his restaurant on Instagram at @humuhumumaui and #whereschefmike.
HUMUHUMU at the Grand Wailea
3850 Wailea Alanui, Wailea, HI 96753, (800) 888-6100, grandwailea.com.