The Coolest Way to Eat Ube Right Now
Oahu shops are serving a soft-serve version of this sweet purple yam.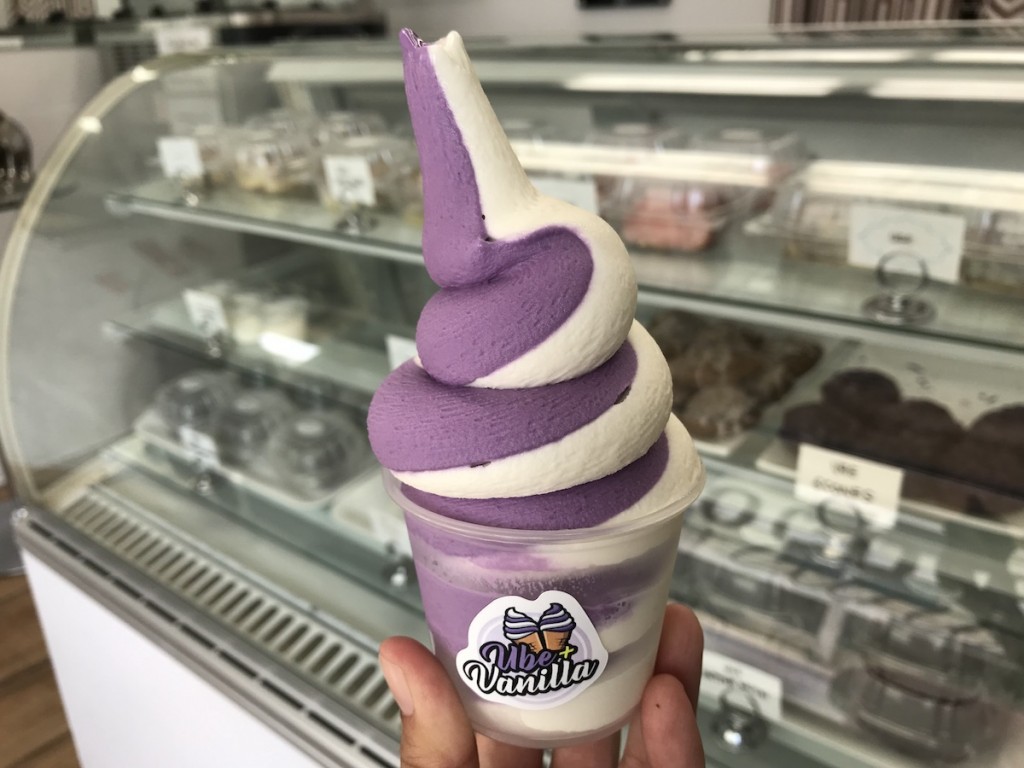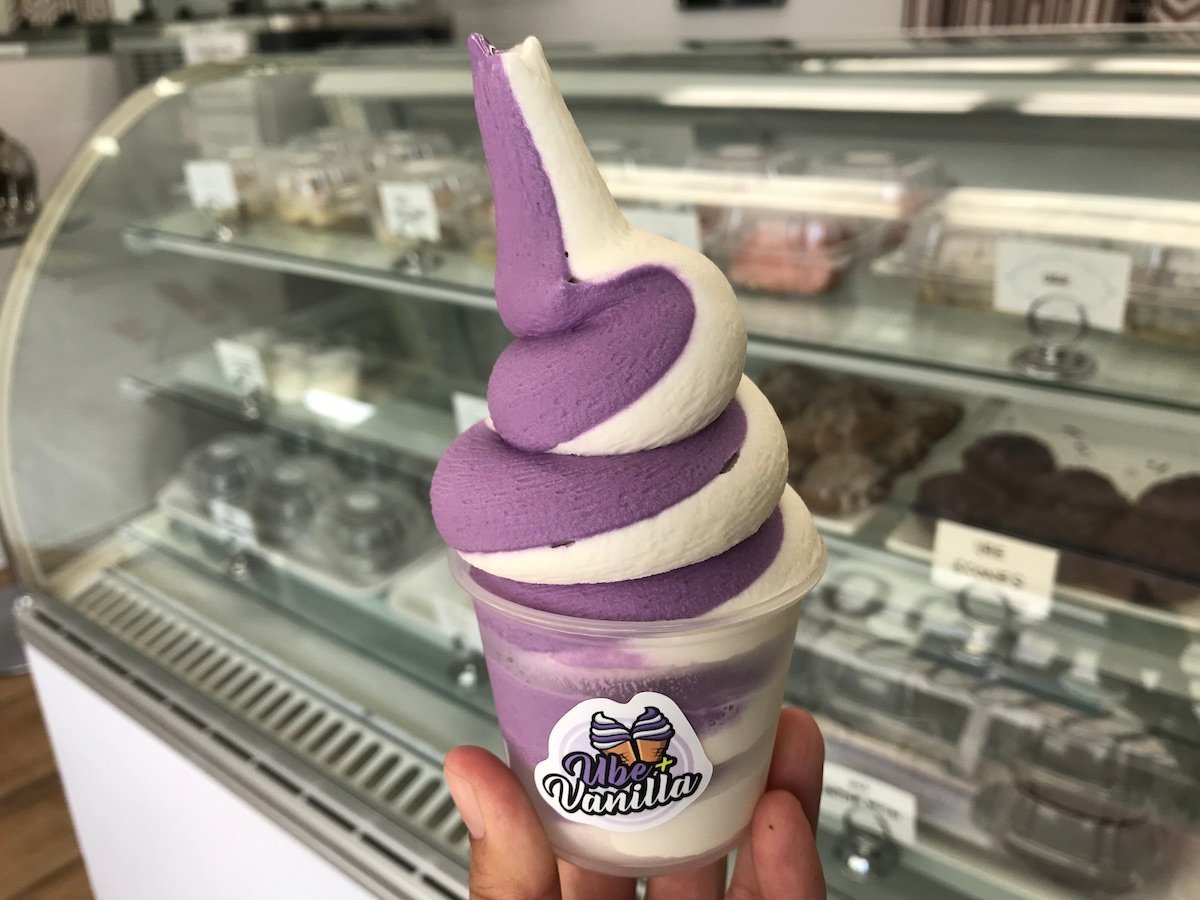 A couple of years ago, a bright-purple yam from the Philippines was all the Instagram rage.
Ube (pronounced oo-bae) is traditionally used to create a gorgeous pudding dessert (called ube halaya). Today, though, it has become the base flavor for artisanal desserts—from doughtnuts to cheesecakes to ice cream. It has a creamy, subtly sweet flavor—one chef likened it to something similar to white chocolate but with earthy tones—that makes it a versatile ingredient in desserts. (Back in 2016, Manila Social Club in Brooklyn, New York debuted the Golden Cristal Donut, with a batter consisting of ube mousse and Cristal Champange and the whole thing was covered in gold flakes. The shop sold a dozen for $1,000.)
Also, that color!
In Hawaii, we've seen ube in boba drinks, breads, tarts and cheesecakes.
SEE ALSO: Ube Factory's Ube Tarts are Oahu's Sweetest Dessert Craze
But this summer, the purple sweet potato has been transformed into something even sweeter—and perfect for these humid months: soft serve.
Ube + Vanilla (1115 12th Ave.), a sister company to Chocolate + Vanilla Bakery in Kaimuki on Oahu, has been serving ube soft serve since March 2019. Owner Jill Yamashita, who also runs the bakery, got a new machine last month that produces two flavors she can swirl together.
She first got into ube a couple of years ago when she spotted ube bread at the grocery store. "I had no idea what it was," she admits. A huge fan of the color purple, she decided to use ube in her baked goods. Today, she sells ube-flavored bread pudding, muffins, scones and butter mochi. You could say she's obsessed.
Her soft serve is both dairy-free and vegan, and she plans to change up the flavors. She's planning to create matcha, orange sherbet, root beer and cotton candy flavors soon.
But Ube + Vanilla isn't the only spot serving ube soft serve.
View this post on Instagram
Ubae Hawaii (1284 Kalani St., Honolulu) is all about the ube, serving decadent cheesecakes, tarts and crinkle cookies. It's added soft serve to its menu, and its bright-violet dessert is pure Instagram gold.
View this post on Instagram
And Thrills Soft Serve (510 Piikoi St., Honolulu), which recently opened near Ala Moana Center, boasts a super-fun menu of dessert-y soft-serve flavors, from the bubble-gum-pink Fruity Pebbles to a charcoal-colored Oreo. And yes, there's ube, too.
Add these to your must-eat list this summer.