The humpbacks are back! Our guide for Hawaii whale watching season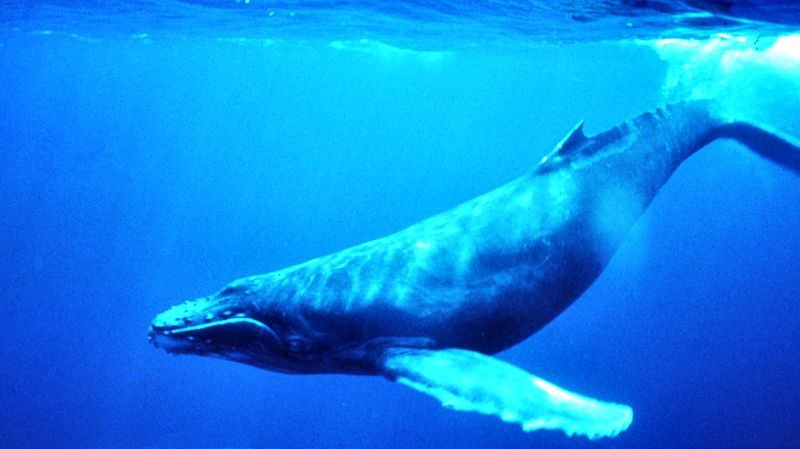 The humpback whales are back!
The Maui News last week reported the first sighting of a pod of North Pacific humpback whales, spotted off the West Maui coast. Since then, even more whales have been spotted offshore around the Islands, marking the start of Hawaii's annual humpback whale season.
After spending the summer months feeding in the waters of southeastern Alaska, thousands of North Pacific humpback whales make a 3,000-mile journey south to various winter breeding areas to mate, give birth, and nurse. Fortunately, for Hawaii residents and visitors, our islands have traditionally attracted the majority of the seasonal humpback whale population—as many as 10,000 per season.
The whales are arriving a bit early this year—they were expected in early- to mid-November. Peak viewing months are January to March. The last remaining mothers and calves usually leave our Hawaiian waters for Alaska by early May.
Commercial whale watch cruises are popular, and are still the best way to see the whales up close and breaching. But if you take a drive on the Islands' coastal roads and highways during peak viewing months, you'll find scenic lookouts full of people—eyes, cameras and binoculars fixed toward the ocean in search of the gargantuan mammals as they relax in Hawaiian waters.

Where are the best places to watch from shore?
• Oahu: The Makapuu Point lookout and lighthouse and Halona Blowhole lookout on Oahu's south shore offer great vantage points, with wide ocean vistas. Both lookouts are located off Kalanianaole Hwy, and have free parking.
• Maui: The Hawaiian Islands Humpback Whale National Marine Sanctuary Learning Center in the south shore resort community of Kihei has an on site viewing scope and personnel available to answer any questions you might have on whales and whale behavior. The center, located at 726 S. Kihei Road, is open Monday to Friday; from 10 a.m. to 3 p.m. Admission is free. Driving to and from Lahaina? There are also several good lookouts for whale spotting along West Maui's Hwy 30.The Big Island of Hawaii: Kapaa Beach Park, on the northern tip of the island near
Hawi, is a bit rocky for swimming. But the cove guarantees calm, clear waters, which make conditions easier for spotting passing humpbacks. The beach is located off Hwy 270, north of the South Kohala town of Kawaihae.
Kauai: The peninsula of Kilauea Point National Wildlife Refuge on Kauai's beautiful north shore has an excellent ocean panorama. From a designated observation area in the shadow of the peninsula's historic lighthouse, you'll be able to whale watch from sea cliffs hundreds of feet above the turbulent north shore surf. Admission to the refuge is $5; hours are 10 a.m. to 4 p.m. daily.

What telltale signs of whale behavior should you look for when watching from shore?
Hawaiian Islands Humpback Whale National Marine Sanctuary Maui programs coordinator Patty Miller offered us some whale behaviors to look for.
• Spouting or blows. This is the explosive exhale of air through a whale's blowhole, which occurs when whales rise to surface to breathe. Adult whales surface approximately every 10 to 15 minutes and calves every 3 to 5 minutes.
• Pec flaps. The slapping of a whale's fin against the water's surface.
• Breaching. The most visually spectacular of all whale behaviors, breaching occurs when whales launch themselves out of the water, and fall dramatically back into the sea with a huge splash. Humpbacks are known to be prodigious jumpers so breaching is a common sight seen from shore.
What is a good day for whale watching and what do should you bring along?
A good idea before heading out is to check the daily weather report for clear skies. Rainy days may obscure visibility from the shore. A windy day means rough seas, which decreases the likelihood of spotting whales. As for gear to take with you, make sure you have your camera and a pair of binoculars or a spotting scope. After that, just keep your eyes on the ocean.
For more info on humpback whale behavior and their Hawaii habitats click here.