The Iconic Liliha Bakery is Now Open at Ala Moana Center
Now you can shop and get your Coco Puff fix at the Honolulu mall.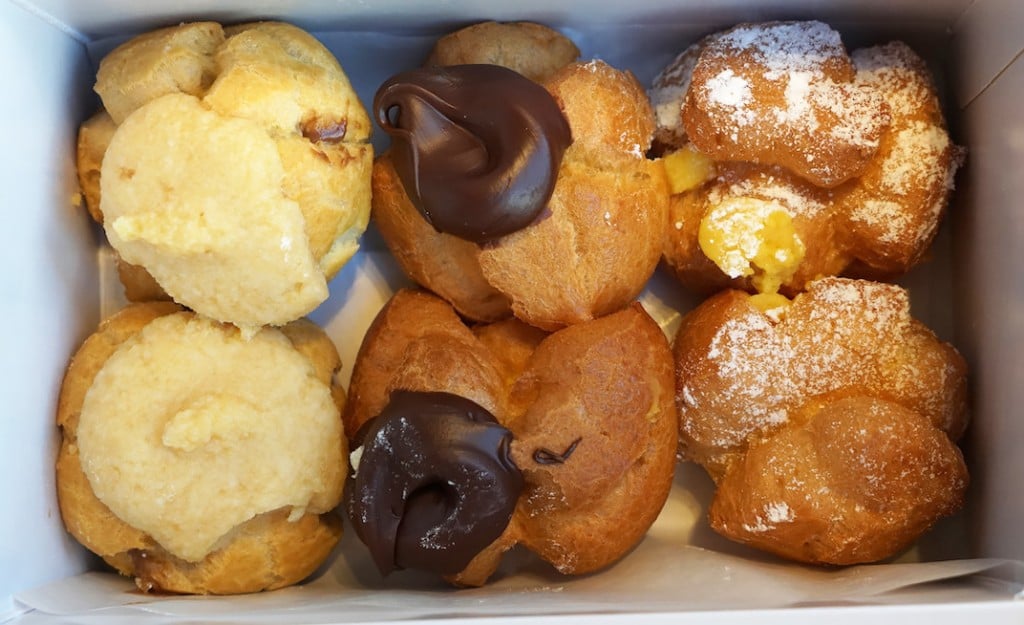 The original Liliha Bakery has been an institution in Hawaii since the Takakuwa family opened it in 1950, serving freshly baked cakes and pastries and operating a counter-only coffee shop with comforting local dishes.
Growing up on Oahu—a mere 2 miles from this bakery—this has long been the go-to spot for my family. (My grandparents used to live right next door.) Butter rolls for Thanksgiving dinner, cakes for birthdays and, of course, the bakery's famous Coco Puffs (chocolate cream puffs topped in its famous Chantilly frosting) for potlucks and parties. And with the counter open 24 hours, I've spent many late nights (or early mornings) here, indulging in made-to-order hotcakes, hamburger steak smothered with brown gravy and grilled butter rolls slathered in the bakery's popular bright-red cherry jelly.
In 2008 local restaurateur Peter Kim—who owns Yummy Korean BBQ, Lahaina Chicken Co., The Signature Prime Steak & Seafood and other restaurants—bought the bakery and opened a second location (580 N. Nimitz Highway, Honolulu) eight years later. This month, the bakery expands to a third location, this time in the space at Ala Moana Center vacated by the beloved Pineapple Room.
The Pineapple Room, which was run by James Beard Award-winning chef Alan Wong, occupied a 8,500-square-foot space on the third floor of Macy's at the shopping center. It closed in July 2017 after 18 years.
Liliha Bakery opened in this spot this month, with 170 seats, a full bar, an event room for private parties and a few new menu items, including smoked pork belly with eggs and garlic fried rice.
The best part? There's a bakery, too, so you can order all of your favorites—Coco Puffs, poi mochi doughnuts, Chantilly cake, lilikoi malasada, hot cross buns—while you're shopping.
Open 6:30 a.m. to 10 p.m. daily, 1450 Ala Moana Blvd., Third Floor, Honolulu, (808) 944-4088, lilihabakery.com