The Kona Coffee Cultural Festival Celebrates Coffee Culture, Nov. 1-10, 2019
Hawaii's oldest food festival honors Kona's cultural heritage and showcases its coffee industry.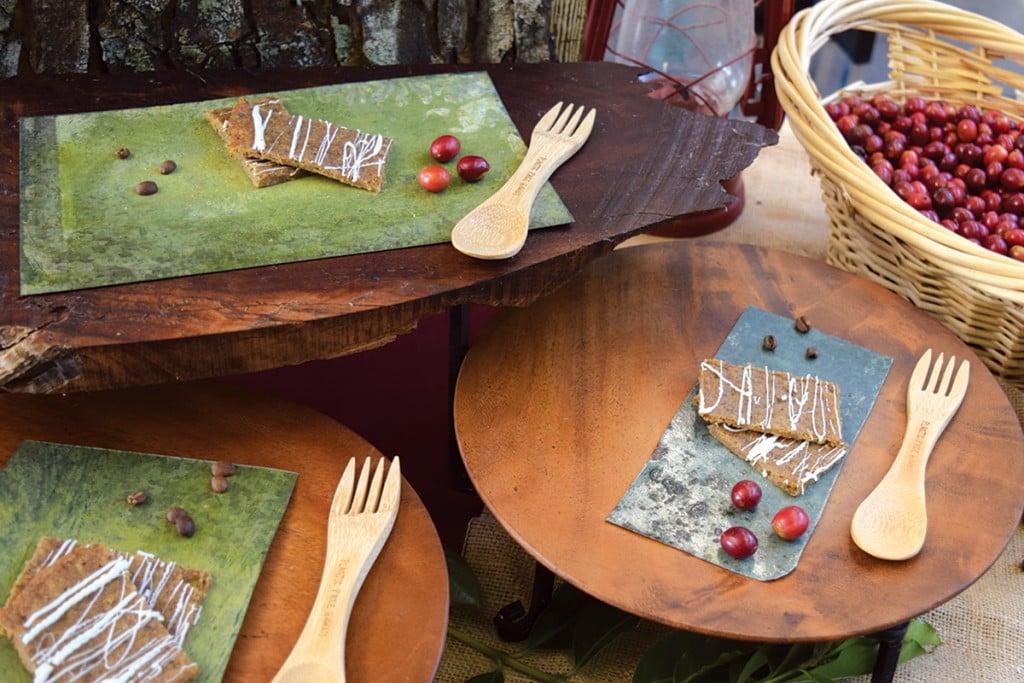 For nearly 200 years, much has been celebrated, discussed and enjoyed over a cup of Kona's world-famous coffee. Kona's annual coffee harvest has sustained this agricultural community and the community gathers to celebrate every November. Praised for its fine, light and memorable taste, Kona coffee once again takes center stage at the 49th Annual Kona Coffee Cultural Festival happening Friday, November 1 through Sunday, November 10.
The award-winning Kona Coffee Cultural Festival is recognized as the oldest and one of the most successful food festivals in Hawaii. The 10-day festival honors Kona's cultural heritage and recognizes the accomplishments of Kona coffee pioneers, farmers and artisans.
The Kona Coffee Cultural Festival experience is unique and enriching, and ensures that the story of Kona coffee's cultural heritage continues to be shared with residents and visitors. The cultural heritage of Kona's coffee industry is built on the multi-generational farmers, mainly of Japanese descent, who established coffee plantations in the Kona District along with the native Hawaiian host culture who had earlier coffee-growing ties in Kona.
In 1828, Reverend Samuel Ruggles brought coffee cuttings from Oahu to south Kona to see if the plants would thrive in Kona's volcanic soil. By 1841, coffee farms were established in Kona and had forever changed the local landscape. Coffee set Kona on a new economic journey that continues today.
Throughout the festival, attendees celebrate the harvest as Kona coffee farms offer a firsthand look at how this world-famous crop is produced. The coffee art scene offers inspiration, and music and dance enrich cultural exchanges. Kona coffee and food events offer tastings, and hands-on cultural events help tell the story of Kona's rich coffee history.
A Sampling of Kona Coffee Cultural Festival Events
Lighting Up the Evening
As the sun sets over Historic Kailua Village, the Kona Coffee Cultural Festival Lantern Parade lights up Alii Drive with a glowing procession of light, music and color, Friday, November 1 at 6 p.m.
Holualoa Village Coffee & Art Stroll
Stroll through the quaint art district, visit galleries and choose from over 30 Kona coffee farms offering tastings and coffee for purchase.
Kona Coffee Farm Tours
A visit to Kona Coffee Living History Farm, America's only living history coffee farm, reveals the story of Kona coffee farmers from 1926-1945.
Greenwell Farms offers a seed-to-cup tour, taking festival-goers on a fascinating journey into the history, farming, processing and tasting of 100% pure Kona coffee.
UCC Hawaii opens its farm for a coffee picking and farm experience tour, where festival-goers can try their hand at picking ripe coffee cherries and see the way coffee is processed.
Kona Coffee Cupping Competition
An international panel of professional cupping judges conduct side-by-side blind tastings as they sniff, slurp and taste their way through 50+ entries to crown the winner.
Hoolaulea
Artisans, cultural practitioners, Hawaiian musicians, Kona coffee farmers and crafters all gather to share Kona's ethnic traditions during the day-long Kona Coffee Cultural Festival Hoolaulea on Saturday, November 9.
Brewing Up a Recipe
The Kona Coffee Cultural Festival is not just about sipping the best coffee in the world, it's about the food too! Donʻt miss the KTA Super Stores Kona Coffee Recipe Contest where dishes will feature – you guessed it – Kona's world famous coffee. Sweet and savory recipes twist and turn, tempting expert judges as each entry is scored on presentation, harmony of ingredients, craftsmanship and design.
The Grand Finale…A Taste of Kona!
New this year, A Taste of Kona! on Sunday, November 10 is an evening under the stars featuring culinary delights by local island chefs and a fabulous silent auction. There will be music and dancing with the award-winning Kahulanui band, a nine piece Hawaiian swing band from the Big Island of Hawaii. Certified cupping judges have spent three days scoring Kona's top farms in the prestigious Kona Coffee Cupping Competition and will be on-hand to discuss results. Tickets are $50 general and $80 VIP (includes table seating) and can be purchased at eventbrite.com.
Purchase a $5 festival admission button and enjoy more than 40 events for ten days, plus special rates for ticketed events. Buttons are available for purchase at many retail and farm locations throughout the Kona area. Plus, every button purchased helps support the Festival and ensures its continued success and mission to preserve, perpetuate and promote Kona's nearly 200-year-old coffee heritage.
For a complete listing of the 2019 Kona Coffee Cultural Festival events or for more information visit www.konacoffeefest.com, or follow the Festival on social media at @konacoffeefest
The Kona Coffee Cultural Festival is made possible through the strong support of Hawaii Tourism and the generous sponsorship of UCC Ueshima Coffee Co., Ltd., Kamehameha Schools, Alaska Airlines, Hawaii Community Federal Credit Union and numerous other corporate and community donors.