The lava has stopped flowing into the ocean
Scientists don't know when it will happen again.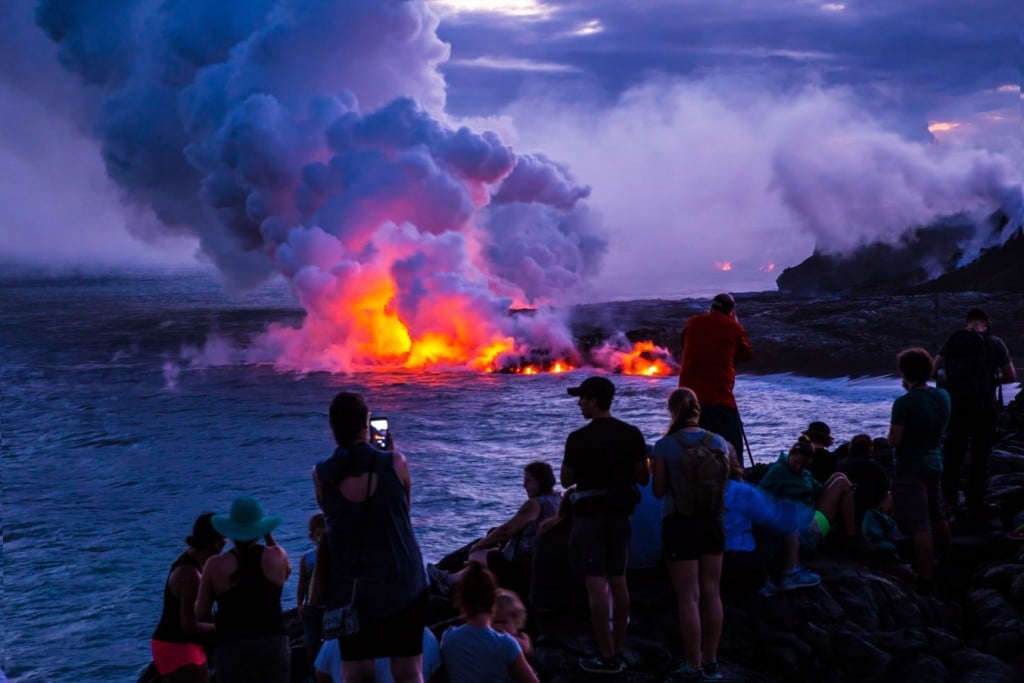 After more than a year of pouring into the sea, the fiery flow from Kilauea Volcano near the Kamokuna entry has stopped. Just as sporadically as it started, the flow changed course last November and no longer spills into the Pacific. Volcanoes National Park rangers and scientists don't know when the lava could reach the ocean again.
When the lava first touched the ocean in July 2016—something it hadn't done since 2013—the Hawaii Island volcano made international headlines and attracted thousands of visitors eager to witness the glory of the fire goddess, Pele. Like a fire hose blasting liquid fire, when the orange lava flow collided with the cool blue sea, it exploded, sending rocks and molten lava flying. The 2,000-plus-degree lava flow created a more than 24-acre lava delta.
That doesn't mean there still isn't a breathtaking experience to be had at Kilauea. After all, the volcano has been erupting virtually continually since 1983. You can see lava flowing on the coastal plain from Kalapana—via a 12-mile round trip hike—or from the end of the Chain of Craters Road, a 8.4 hike or bike ride. If hiking isn't your thing, view the volcano at Halemaumau Crater overlook, or catch a helicopter and see the lava from the air. The park is open 24 hours a day, with sunrise offering spectacular morning skies, and fewer people.
To keep up with the ever-changing flow patterns and locations, visit the park's daily eruption updates and website.