The life and legacy of Hawaii's influential Charles Reed Bishop
The story behind one of Hawaii's most important businessmen and husband to Princess Bernice Pauahi Bishop.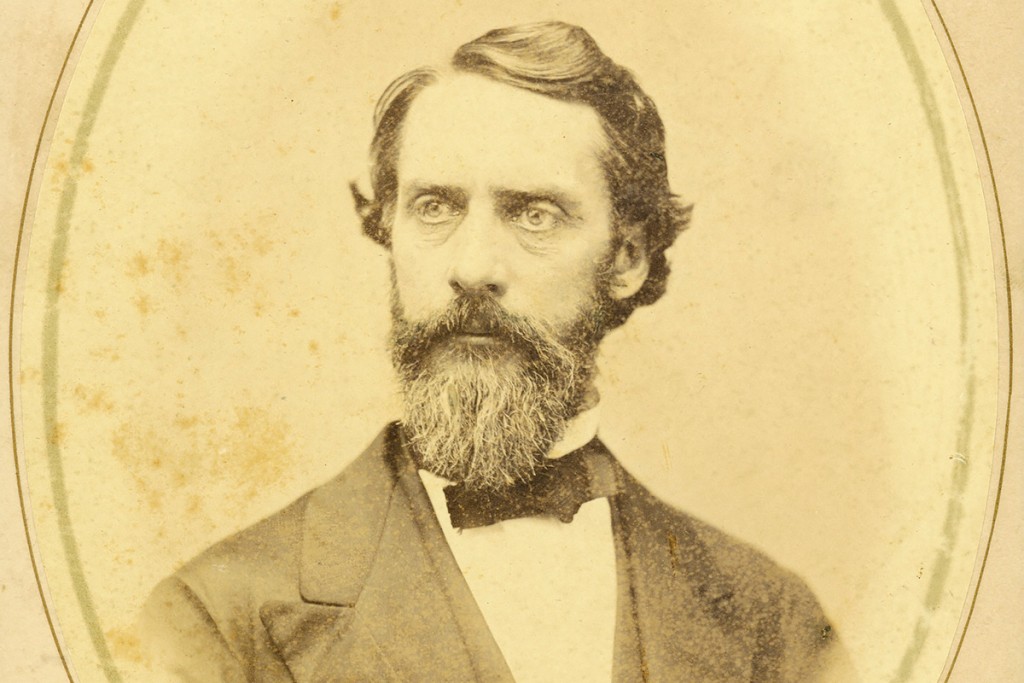 In the 1840s, Hawaii was undergoing great change, and there was a steady influx of outside influences into the kingdom.
After months at sea, the brig Henry arrived in Honolulu Harbor in 1846. On board was 24-year-old Charles Reed Bishop, making his circuitous way to Oregon from his hometown of Glens Falls, N.Y.
The Henry's stop in the "Sandwich Islands," as Hawaii was known by Westerners at the time, transformed Bishop's travel plans. Seeing the opportunities for venture capital in the Islands, he quickly involved himself in Hawaii's new enterprises.
Three years after his arrival, he officially became a citizen of the Hawaiian kingdom. In those years, he had met the great-granddaughter of King Kamehameha the Great, Princess Bernice Pauahi Paki. They enjoyed each other's company, and over time, their love for one another grew.
This did not go unnoticed by the missionary instructors who kept a watch over the young princess.
They could not deny Bishop's growing success. Starting as a bookkeeper, he had risen to collector general of customs for the kingdom.
Still, Pauahi's parents disapproved of the budding romance. By Hawaiian royal custom, the princess was promised to a prince, Lot Kapuaiwa (Kamehameha V). Against her parents wishes, Bishop and Pauahi wed on June 4, 1850. He was 28 and she was 19 years old.
Together they would become what Bishop's 20th-century biographer, Harold Winfield Kent, called "the social leadership of Honolulu that was simple and humble and yet of the very highest order."
Bishop and his business partner, W.A. Aldrich, went on to start Honolulu's first bank, which survives today as First Hawaiian Bank.
Bishop was also successful in real estate and other investments. In 1860, he was ennobled and made a member of the upper house of the Legislature. He became minister of foreign affairs for King William Lunalilo and a member of the Privy Council during the reigns of five monarchs.
After 34 years of marriage, Pauahi died in 1884. Bishop was co-executor of her will and one of five trustees she selected to manage her estate. Bishop and his royal wife never had children of their own, but their love for Hawaii's people and Hawaiian children were of high priority. Bishop set in motion the process that resulted in the establishment of the Kamehameha Schools in 1887. He also contributed his own funds for the construction of several of the schools' initial buildings.
In 1889, again with his own funds, Bishop established a museum in his wife's honor. The Bernice Pauahi Bishop Museum was built to house the princess's personal collections, ranging from chiefly possessions to Polynesian curios. Today, it is the Hawaii State Museum of Natural and Cultural History and houses more than 24 million catalogued objects.
During the 1880s, Bishop visited San Francisco frequently, staying at the Occidental Hotel. In 1894, he made it his residence and never returned to Honolulu. Although no one knows for sure why Bishop did not return, it may well have been his discomfort with the growing movement to overthrow the monarchy and annex the Islands as part of the United States.
During his years in San Francisco, many visitors traveling to and from Hawaii would visit with him at his apartment; many of them sought his advice. From California, he also remained active in all of his philanthropic affairs in Hawaii. He created a Charles R. Bishop Trust to provide direction for his charities and philanthropies.
Then, in 1906, the devastating San Francisco earthquake and fire destroyed many of Bishop's possessions, including all of his wife's correspondence, pictures and personal papers. Following the disaster, he moved to Berkeley, where he died on June 7, 1915. He was 93 years old.
When news of his death reached Hawaii, flags were lowered to half-staff. A grieving Queen Liliuokalani was quoted in the Pacific Advertiser stating: "In common with those who have known Mr. Bishop for a lifetime, I feel the news of his death most keenly, and can truly say that his loss to Hawaii and the Hawaiians is irreparable."
Bishop's ashes were returned to Hawaii where memorial services were held at Kawaiahao Church. The chants of Kamehameha were performed in his honor, and a royal ceremony was observed for the first time in nearly 100 years for a Caucasian man connected with the Kamehameha dynasty. The only other white man to lay in state in such fashion was John Young, Kamehameha the Great's trusted friend and adviser. Bishop was laid to rest with his wife at the royal mausoleum, at the tomb of the Kamehameha's.
Even now, almost a century after his death, Bishop remains Hawaii's greatest philanthropist. He continues to be remembered and honored for his contributions. It is no wonder that the main artery of Honolulu's business district is Bishop Street, a modern reminder of his legacy.