The Manoa Valley Heritage Center is a tranquil treasure of the past
Want to visit a thousand-year-old Hawaiian stone temple in the middle of a Honolulu suburb? Look no further.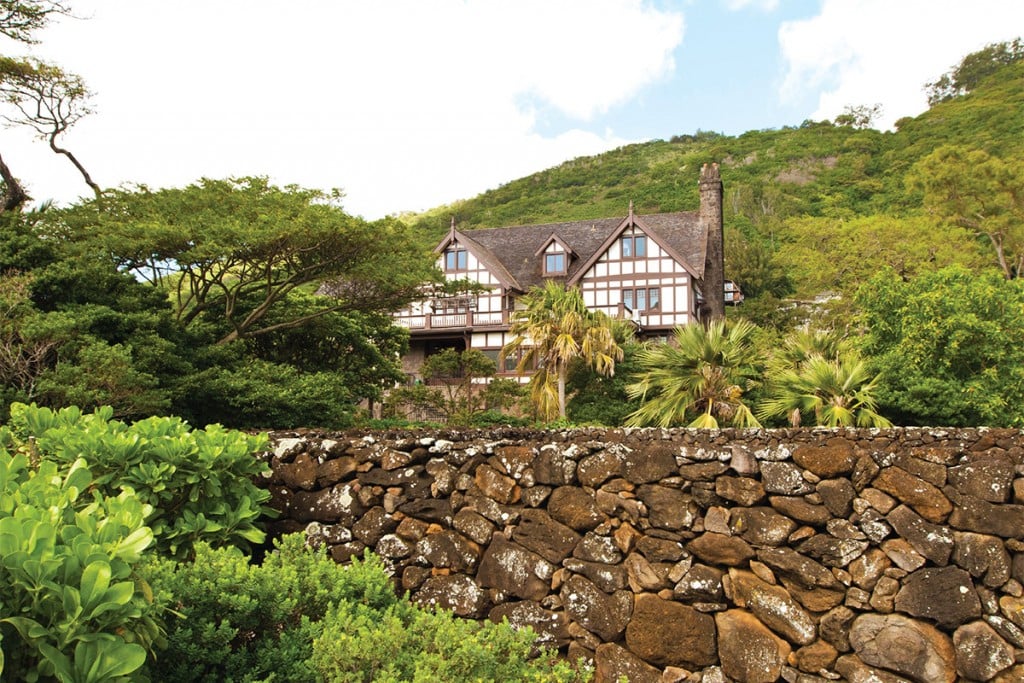 A thousand-year-old heiau (stone temple) stands in the middle of a Honolulu suburb. The last remaining heiau in the ahupuaa (land division) of Waikiki, Kukaoo (standing digging stick) was dedicated to agricultural rituals. It rests atop an ancient lava flow with 60 species of tropical plants. Two-thirds of those plants are native, meaning they came to Hawaii naturally—by wind, wing or wave. Many are considered threatened or endangered.
Descendants of missionary families, Sam and Mary Cooke, owners of the 3.2-acre property, founded the nonprofit Manoa Heritage Center in 1996 to preserve Kukaoo and its surrounding gardens, and to share them with the public. The heiau is relatively small, measuring 36 by 37 feet, with three-foot-thick walls that stand about five feet high. Kukaoo and Kualii, the Cookes' 1911 Tudor-style home, are on the National Register of Historic Places.
In 1993, the couple retained noted Hawaii Island mason Billy Fields to rebuild the heiau's crumbling walls. Fields specializes in uhauhumu pohaku, the traditional dry-stack method of stone construction, which uses no mortar. When he and his crew finished the project, not a single stone was left—a sign, they believe, that they had done the work properly.
Flourishing near the heiau are examples of the 24 "canoe plants" brought to Hawaii by the first Polynesian settlers for food, shelter, tools, medicine and more. Among them is the ohia ai (mountain apple), which you can taste if it's in season. You can also break apart the bright orange root of an olena (turmeric), which was a source of dye for tapa (bark cloth) in olden times; sniff the kokio keo keo, the only native hibiscus with a scent; crack open oily kukui nuts, which were used as candles; and touch the sticky pods of the papala kepau, known as the "bird-catcher bush" because its gum was smeared on branches to trap birds prized for their beautiful feathers.
The Manoa Heritage Center beckons from the Hawaii of the past. It's a tranquil retreat of plants and stones that all have stories to tell.
Manoa Heritage Center
2856 Oahu Ave., Honolulu, Oahu, (808) 988-1287. Guided tours are available Thursday and Friday afternoons, with a reservation (required). $20 for visitors and $10 for kamaaina, children 18 and under are free. For reservations and more information, visit www.manoaheritagecenter.org