The Preserve Kitchen + Bar in Hana revamps its menu with worldly flavors
The restaurant at Travaasa Hana gets a new menu by executive chef Bella Toland.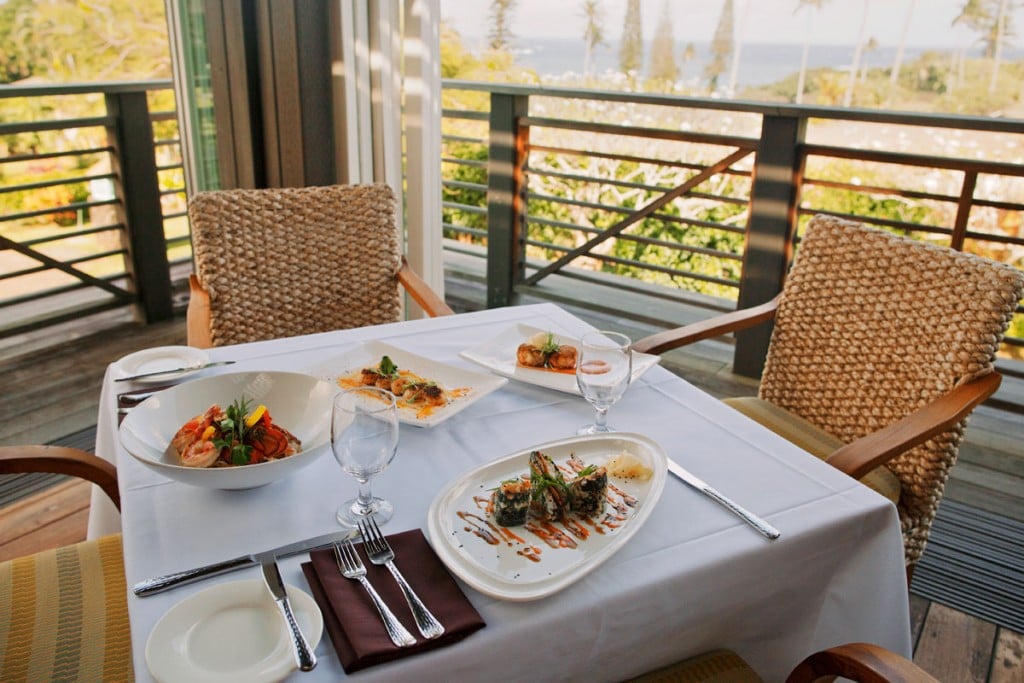 From diving in the Philippines to trekking up Everest, from tasting in the kitchens of northern Italian families to working aboard a sailboat as a private chef, Bella Toland's sense of adventure and curiosity has now led her to Travaasa Hana. As its executive chef, overseeing The Preserve Kitchen + Bar and private catering, she brings her travels and heritage (she's born to a French father and Filipino mother) to a recently revamped menu. It's apparent in a comforting bowl of arroz caldo, a Filipino rice porridge showered with crispy garlic and fragrant with ginger, lemongrass and saffron, or her favorite, a pan-roasted fish alongside fried pohole (wild ferns gathered nearby), a green papaya salad and Thai curry sauce.
"I've always liked food," Toland says. "But I never thought I wanted be a chef." Originally, she imagined herself in the fine arts or musical theater. Until, as a gig as a server, she found herself perpetually drawn to the kitchen. So she pursued cooking at the prestigious Culinary Institute of America, and after graduation, took off to Europe for a few months. She spent time learning Italian home cooking while staying with local families as she tagged along with her grandmother's choral group competing in Italy, and then to France, for a full immersion in its cuisine. From working for Wolfgang Puck in Las Vegas to his restaurant in Wailea, she now finds herself on the quieter side of Maui. "Especially after being in a busy kitchen all day, it's nice to have silence," she says of Hana. The diving nearby suits her, too. An avid diver, she loves to spend time in the ocean, especially in the winter, when the whales' calls fills her ears.
This balance of worldliness and comfort in her life is apparent in her plates—in ribeye with a mustard port sauce, in a bibingka that tastes of her mother's kitchen, in a loco moco that subs out the hamburger patty for luau stew—a menu that feels at home in this quiet and wild corner of Maui.
Travaasa Hana, 5031 Hana Hwy., Hana, Maui, (808) 359-2401, travaasa.com/hana.