The story of how this man got his wallet back from a Hawaii family is pure aloha
When an Oahu resident dropped his wallet in a parking lot, he didn't expect this family to go far as they did to find him.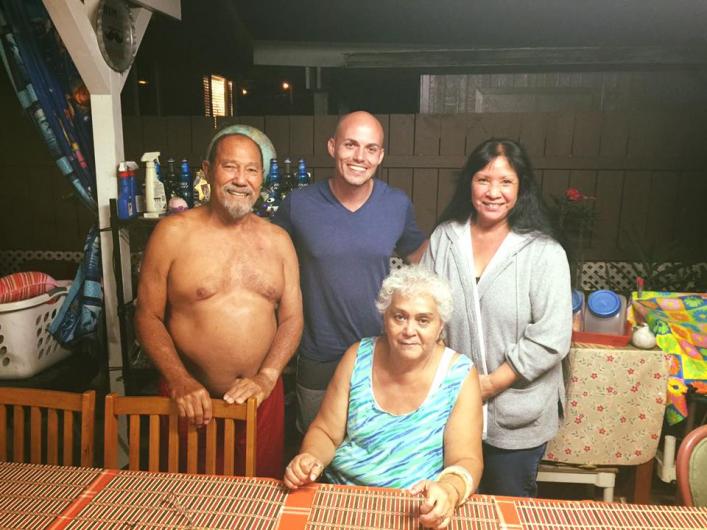 This story will seriously warm every corner of your heart.
Oahu resident TJ Gorum lost his wallet this past weekend. He didn't even realize he had dropped it in a parking lot earlier that day and probably would've been lost for good if it weren't for the people who found it.
In a Facebook post, Gorum recounted the lengths the individuals who came across his stray wallet took to make sure he got it back, actions he admits left him "a little bit in shock":
Unbeknownst to me, my wallet fell out of my car today in a parking lot. It's what happened next that blows me away. A couple and their parents found my wallet while they were on their way to lunch. They looked inside at my I.D. and then decided to drive to that address (which was miles away). Upon arriving there they discovered that I no longer lived there and the current tenant had no forwarding address.
Strike one, but the Hawaii family kept going, basically giving up their afternoon to search all over Oahu:
These people then proceeded to drive to my bank (which was miles away) and asked for the bank manager to call the number on file. They then found out that the number on file was outdated and I could not be reached.
Strike two. While many good samaritans (and no fault to them for trying up until this point) may have lost hope of returning the wallet, this couple and their parents didn't stop:
These people then began to google my name and sift through my wallet until they located my new number. They called me and invited me to their house (this is now hours later).
Contact! Gorum went to the family's home and it's this part that is quintessential Hawaii:
Upon arriving there they tried to feed me dinner and take care of me. I tried to offer them a reward but they absolutely refused. These people were just acting out of the goodness of their heart. As I left with everything in my wallet in tact, I marveled at the character of these people i have never met before today.
Gorum, originally from Hillsboro, Oregon and now the lead pastor of a fellowship in Honolulu, said the return just reaffirmed what he loves most about living in the Islands. "Many people ask me what my favorite part of Hawaii is…the answer is simple. It's the people. Thank you for growing my faith in people!"