The Top 4 Ziplines on Hawaii Island
Fly through the air on one of Hawaii Island's best ziplines from our 2019 Readers' Choice Awards.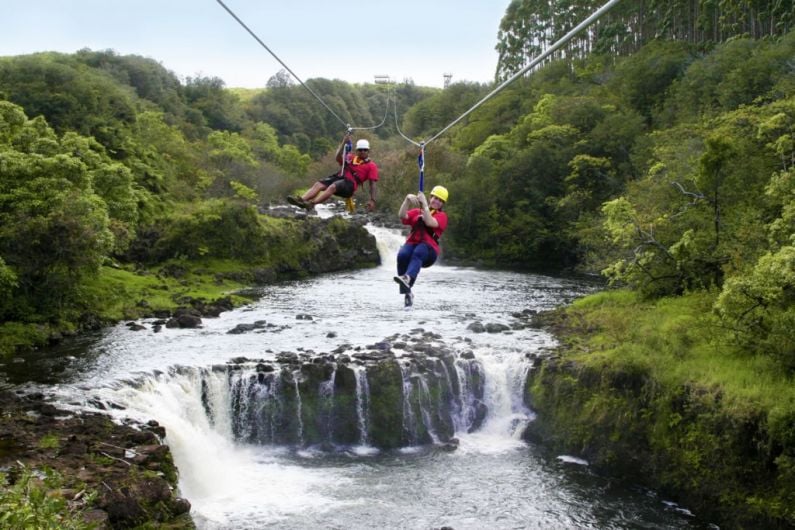 With the combination of jaw-dropping views and unparalleled speed, there's nothing quite like the adrenaline rush of a zipline. Whether you're looking to try it out for the first time or you're already hooked, here are some of the top-rated ziplines on Hawaii Island from our 2019 Readers' Choice Awards.
Skyline Eco-Adventures
Skyline Eco-Adventures was the first zipline company in the U.S., according to the company, which was originally founded on Maui in 2002. (It has since expanded to Kauai and Hawaii Island.) Located on Hawaii Island about 30 minutes north of Hilo in the town of Honomu, this tried-and-true company boasts seven ziplines that take you above the 250-foot Kolekole Falls and a 450-foot ravine. You can enhance your zipline experience by trying the all-day Volcano & Zip Tour, which, along with ziplining, includes two meals, swimming at a private waterfall and a guided tour of Hawaii Volcanoes National Park. If you're looking to relax after your flight through Akaka Falls State Park, take advantage of the Zip & Dip Tour, where you get to cool off from ziplining with a few hours at the private waterfall. If you forget your camera at home, don't worry: GoPros are available to rent. Tours start at $169.95, 28 Honomu Road, Honomu, (808) 518-2860, zipline.com.
Umauma Falls Zipline & Rappel Experience
Cruise over 2 miles of Hawaii Island (plus 14 waterfalls!) at 30 mph on one of Umauma Falls Zipline & Rappel Experience's nine ziplines. These daily tours include four dual lines, so you can glide alongside a friend or family member. The company, located 30 minutes outside of Hilo, also offers other exciting tours featuring ATVs, rappelling, horseback riding and kayaking. Its one-of-a-kind Giant Swing is another experience that can't be missed, swinging you and two others, side-by-side, 150 feet over Umauma River. Those looking to decompress can take a self-guided tour of the gardens—including a meditation tour—on the Umauma Falls Garden & Waterfall Tour. Tour prices vary, 31-313 Old Mamalahoa Highway, Hakalau, (808) 930-9477, umaumaexperience.com.
Kohala Zipline
The only full-canopy zipline tour on Hawaii Island, Kohala Zipline takes you tree-to-tree—at 45 mph—on its nine lines in Halawa Gulch. Nestled on the northern side of the island, these ziplines are just an hour and fifteen minutes north of Kailua-Kona. Try out the daily three-hour tour—which includes five sky bridges and a rappel—or make a day out of it with the full-day Kohala Zip & Dip, which includes a swim under a private waterfall, a picnic overlooking Pololu Valley and a walk through a private nature reserve. Don't forget to rent a GoPro to capture the whole experience on video and in photos. Pricing: Adults start at $177.60, children under 12 start at $153.60. 55-515 Hawi Road, Hawi, (808) 400-4583, kohalazipline.com.
Botanical World Adventures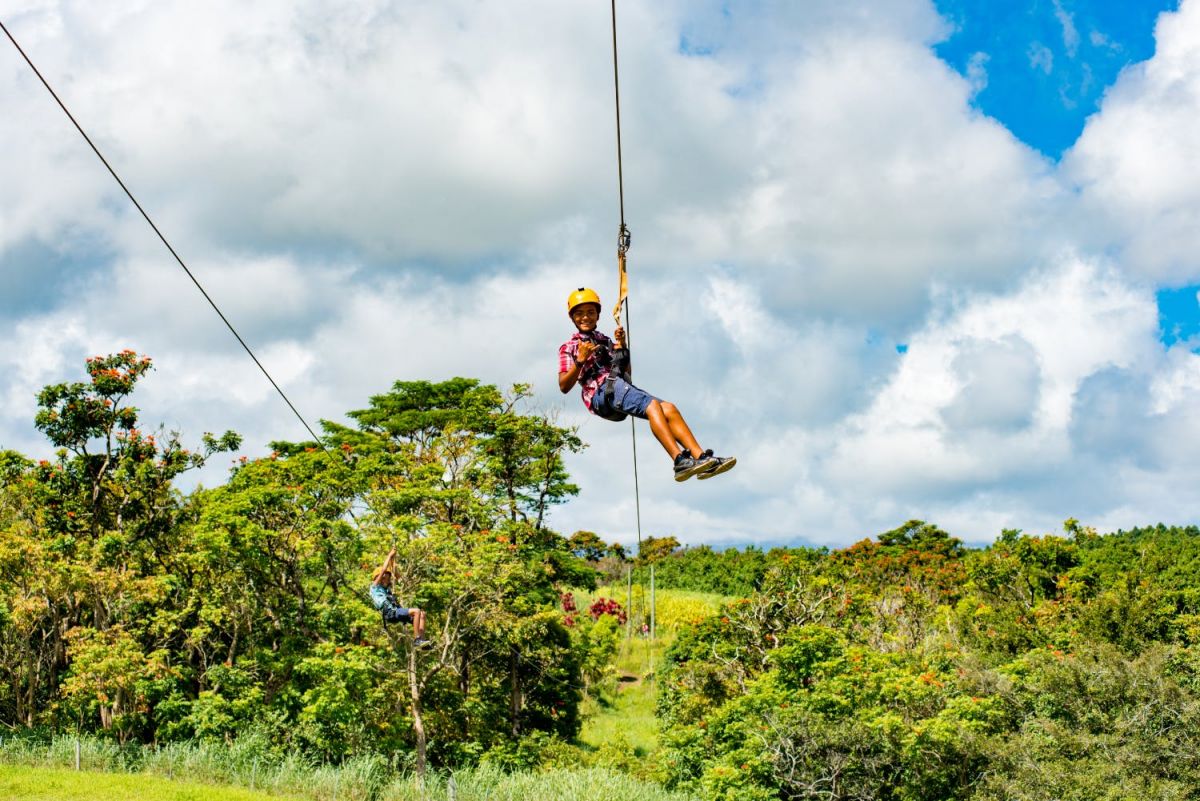 Strap into a harness and coast down one of Botanical World Adventures' eight ziplines, with a 2½-hour tour offered daily. You can even race a friend down its two dual lines while soaking in the gorgeous views of the rainforest below. When you're done, hop on a bike or Segway to tour Kailua-Kona or the gardens' lush rainforest. Hiking and walking tours—guided or self-guided—of the gardens, as well as Kamaee and Hanapueo falls, are also available. It's a great place to spend the day, flying over treetops and hiking through the foliage below. Tour prices vary, 31-240 Old Mamalahoa Highway, Hakalau, (808) 963-5427, botanicalworld.com.