There's a New Black Sand Beach on the Big Island and It's Gorgeous
As the current lava flow has ceased on the island of Hawaii, pictures and video show a newly created black sand beach at Pohoiki.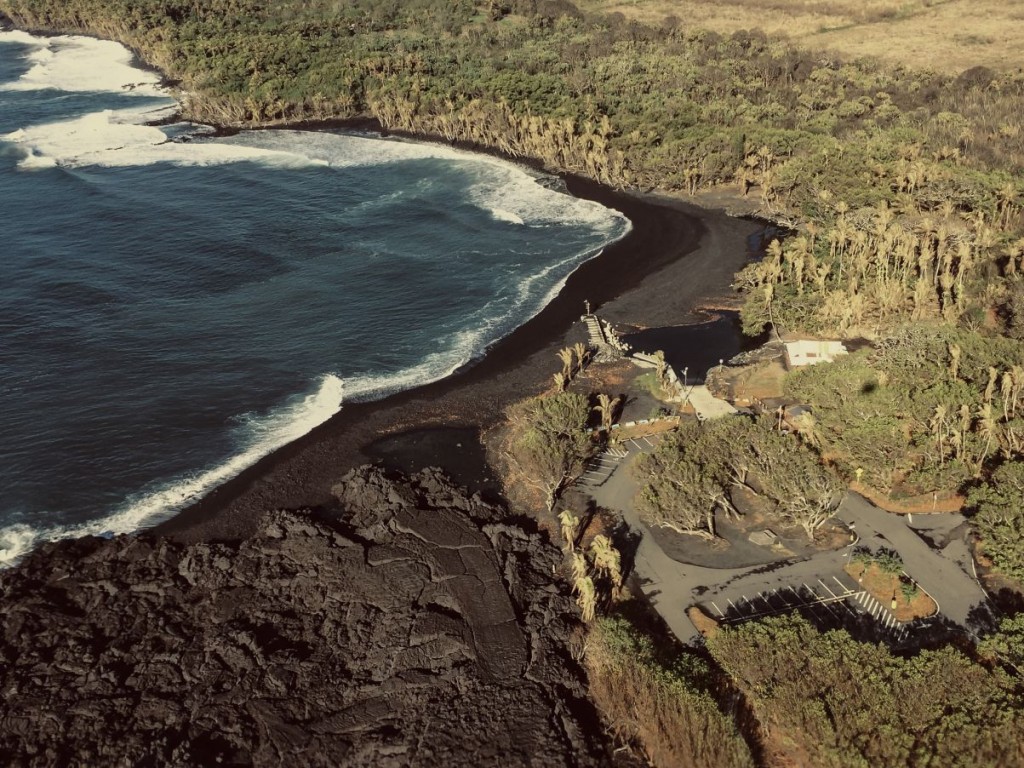 It's undeniable that the destruction and loss of homes caused by Kilauea's most recent eruption is tragic. However, as the lava has stopped flowing, we're beginning to see another side of this inevitable force of nature, the side of creation. Aside from the tiny peninsula and miles of land created by this flow, a new black sand beach has been formed in Puna on the east side of the island at Pohoiki, also known as Isaac Hale Beach Park.
Pohoiki is a special place, with an oceanfront park, boat harbor and surf breaks, but it was threatened by the massive lava flow from Fissure 8. Luckily, the lava stopped a mere 230 feet away, and instead entered the sea, creating black sand that got pushed down the coastline.
This is what Pohoiki looked like in August
And this is Pohoiki today. The Pohoiki Boat Harbor also has a new lagoon and black sand beach.
[video:video:https://www.instagram.com/p/Bnl8x2xlUKw/?taken-by=epiclava_ align:center]
The black sand now blocks the entrance to the boat harbor.

Plans are currently underway to reopen the park, which has been closed since May.