These island athletes rose to the 'Be A Hero for Hawaii Challenge'
Here's how you can show your support for this movement, created by pro athletes from Hawaii.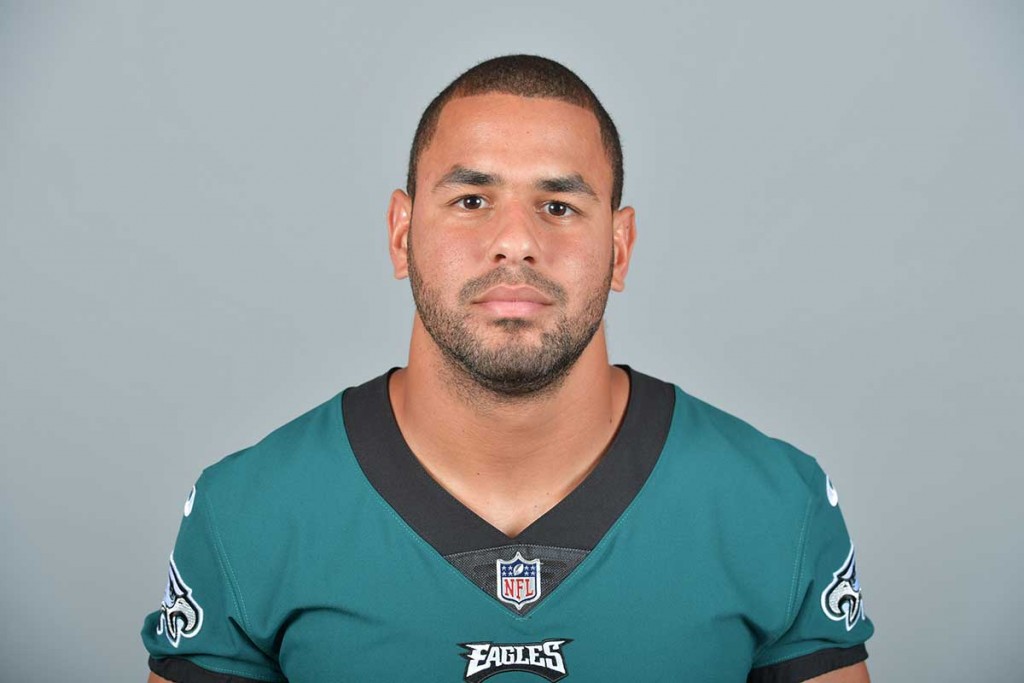 Linebacker Kamu Grugier-Hill earns his money tackling running backs, blitzing quarterbacks — even filling in as kicker for the reigning Super Bowl champion Philadelphia Eagles.
But when this all-around local boy turned pro-athlete saw images of lava flowing in his home state, the real hero emerged.
"I was on the phone with my brother on Hawaii Island [hearing about the volcano's effect on families on the island]. It really hit home," says Kamu. "I thought, 'This is real. There are many Hawaii families going thru the same loss, the same emotions. We need to do something, as soon as possible.'"
Looking for a way to help, the Kamehameha Schools graduate reached out to other local professional athletes in football, baseball and mixed martial arts. He reached out to Tennessee Titans Quarterback Marcus Mariota, UFC Featherweight Champion Max Holloway, UFC Fighter Yancy Medeiros, St. Louis Cardinals Second Baseman Kolten Wong, and Texas Rangers Infielder Isiah Kiner‐Falefa — and together they created the Be A Hero for Hawaii Pro Athlete Challenge. This friendly competition encourages teammates, rivals and fans to donate — and see which sport is able to raise the most support for Hawaii Island.
"We're on opposing teams in different sports, but these guys didn't hesitate and were immediately on board. That's just how Hawai'i rolls," says Kamu. "Being the competitors we are, we thought it would be great to see which one of our sports could raise the most money. We all love a good competition – and this one is for a good cause."
Give and show your support at HeroesforHawaii.org or search #HeroesforHawaii on social media for player info and updates.
Heroes for Hawaii:
Marcus Mariota, Tennessee Titans
"It means a lot to me to join professional athletes from Hawaii to help families suffering on Hawaii Island. Hawaii has supported us throughout our careers and now it's our turn to give back. My hope is everyone will join us for Be A Hero for Hawaii. I know fans of the NFL will step up and help us win the challenge. Mahalo for your support."
Max Holloway, UFC
"Imagine waking up one day and all of a sudden, someone is telling you to get out of your house and you can only take a few things with you. Then your house is gone. That's why we have to come together now. To all my MMA fans, it's time to show the world who's the best fans in the world."
Kolten Wong, St. Louis Cardinals
"Being from the Big Island, trying to raise money for this cause is a no brainer. Giving back is always number one. We always want to take care of our family, take care of our 'ohana. Hawaii is definitely our ohana."
Isiah Kiner-Falefa, Texas Rangers
"It's humbling to be alongside these athletes from Hawaii to give back to the community affected by the volcano. I just want to be part of helping the community, doing anything we can to look out for them."
Yancy Medeiros, UFC Fighter
"I think the greatest thing about Hawaii is when we go outside and compete, we represent our islands. When it's a time of need, we come together and we help each other out. Come on, MMA Fans! It's a friendly competition and we're all helping each other. We're helping Hawaii."
For more information, visit hawaiicommunityfoundation.org or HeroesforHawaii.org.