This Oahu backyard is a relaxation destination
An oceanside yard is transformed into a magical tropical oasis.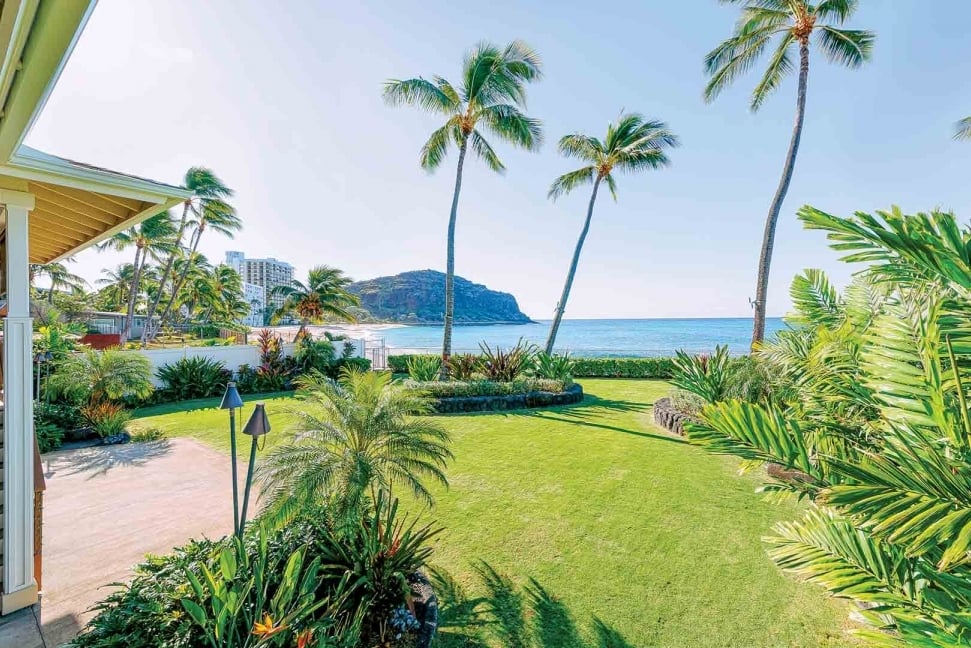 Morning light casts a warm glow onto a lush backyard in makaha, where coconut trees sway gently in the balmy air. The shimmering cerulean water along Oahu's leeward coast is just steps away, oftentimes revealing sea life such as turtles, whales and monk seals.
"Everybody that comes, they're really amazed," says homeowner Manuel Madeira. "The first thing most people say is that they feel like they're in a resort because of the landscaping, the backdrop of the ocean and Mount Lahilahi."
Not too long ago, however, the backyard was covered only in dirt, sand and a few patches of grass. After calling different landscapers, Manuel and his wife Victoria chose Gary Shinn of Hokuahi Lawns. "From the beginning, the communication was always there," says Manuel.
Victoria, who was born and raised on the leeward side, and Manuel, who has lived there for years, wanted their landscape to represent the Hawaii spirit.