Tommy Bahama's mai tai recipe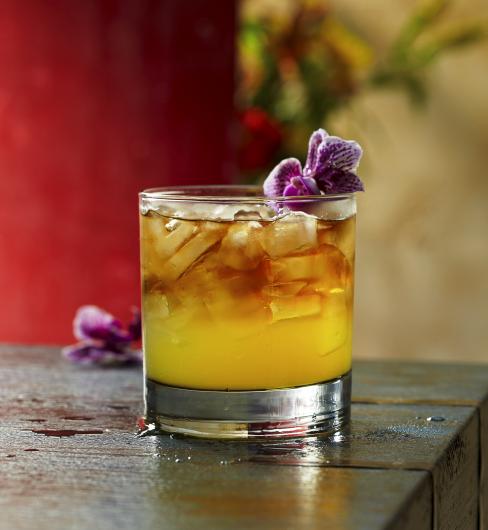 The first thing we tried at the new Tommy Bahama Island in Waikiki was their mai tai served in a chilled pineapple, and it was absolutely amazing! If you want to take your taste buds (and some brain cells) on vacation, then we suggest making this delicious cocktail for your pauhana (happy hour) at home.
Tommy Bahama's Mai Tai
1 ¾ parts Bacardi Superior
2 ½ parts Mai Tai mix (see recipe)
¼ parts fresh lime juice
¾ part pineapple juice
1 ¼ parts dark rum
Suggested glassware is a double rock if there are no pineapples available. Build in a shaker except the dark rum, top with ice, shake well until chilled, strain over fresh ice, top with dark rum and garnish with an orchid if available.
Mai tai mix:
(Recipe makes 1/2 gallon. Can be stored in the refrigerator for up to 3 days.)
3 oz. egg whites, pasteurized
2 cups sugar
4 cups water
3 ½ cups fresh lemon juice
¼ cup fresh lime juice
¼ cup fresh orange juice
Whisk egg whites in a large bowl until frothy, stir in the sugar and mix until incorporated and add water and fresh juices and mix thoroughly.