Top 5 favorite Hawaii music artists (ever): HAWAII Magazine Facebook poll results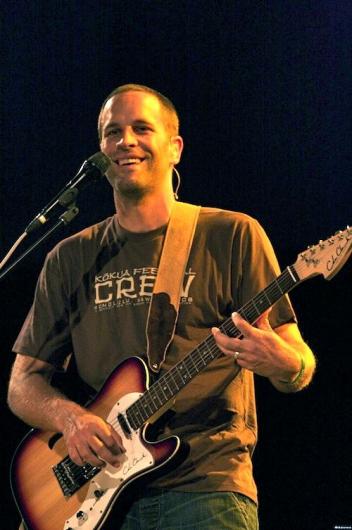 We've counted your picks from our latest HAWAII Magazine Facebook Ohana poll question: Who is your favorite Hawaii music artist? Ever. The top five vote-getters are on the pages ahead.
Your picks specified more than 50 artists, ranging from innovative newcomers with recent hits on pop charts to iconic late artists remembered for setting music trends and recording Hawaii classics in decades past.
Among the runners-up to the top-five vote-getters were beloved late musicians, such as slack-key guitarist Gabby Pahinui, who helped usher in the 1970s sound of the Hawaiian Renaissance — a revival of long-suppressed and neglected cultural identity expressed in music, language, hula and Hawaiian voyaging canoes. There was also singer and ukuele player Aunty Genoa Keawe (pictured, below), famous for her soaring falsetto and a mainstay in the Hawaiian music scene for six decades before she passed away four years ago.
Among the runners-up you may be able to see performing in Hawaii or elsewhere: singer-songwriter Willie K. (Kahaialii), known for his three-octave range and an eclectic mix of Hawaiian, jazz and early rhythm-and-blues influences. Kahaialii became a force in the Hawaii music scene in the early 1990s. Also on that list, Jack Johnson (pictured, above), who surfaced in the late 1990s as a popular singer-songwriter with folk rock/alternative rock tunes such as Banana Pancakes and Better Together. Mahalo for sharing your favorite Hawaii music artists!
If you'd like to join in on our next poll and vote, click here then press the "like" button at the top of our Facebook page. Become part of our HAWAII Magazine Facebook ohana and you'll get our "Hawaii favorite" poll questions as soon as we post them. Also, you'll get instant updates on your Facebook wall when we post daily HawaiiMagazine.com stories.
Previous HAWAII Magazine Facebook polls have tallied your takes on everything from favorite hiking trails, scenic lookouts and natural wonders to favorite plate lunch foods, snacks and Hawaii-filmed TV series. (Online links to past poll results are listed on the page 5 of this post.)
We'll be posting our next Ohana Poll question on HAWAII Magazine's Facebook page in the days ahead. OK, here we go. Here's the top five countdown of our Facebook ohana's favorite Hawaii music artists. Ever. Check out the video clip for each.
The Brothers Cazimero — Robert Cazimero on bass and Roland Cazimero on 12-string guitar —got their start about 35 years ago, during the Hawaiian Renaissance. The Hawaii Academy of Recording Arts has honored Caz, with more than two dozen Na Hoku Hanohano Awards (Hawaii's version of the Grammys). They have also received individual Na Hoku awards as solo artists. In 2006, they were inducted into the Hawaiian Music Hall of Fame. Robert Cazimero also plays piano as a solo musician and is a kumu hula (hula teacher) for the halau hula (hula school) Halau Na Kamalei. Members of the halau have often performed with Caz as dancers and choral singers.
Video above: "Pua Lilia," by Brothers Cazimero, at the 25th annual May Day Concert (2002).
No. 4
Na Leo Pilimehana
Na Leo Pilimehana, which translates from Hawaiian as "voices blending together in warmth" consists of three friends (since seventh grade at Kamehameha Schools): Nalani Choy, Lehua Kalima Heine and Angela Morales. They had their first hit in 1984, with their original song Local Boys. The next year, the tune won a Na Hoku music award and became the best-selling single in Hawaii's history. The trio — known for original pop and hapa-haole songs and Hawaiian standards — has gone on to win more than 20 Na Hoku awards. Also listed among its achievements: first Hawaiian band to headline at Hollywood's House of Blues.
Video above: "Do the Hula" by Na Leo Pilimehana
No. 3
Don Ho
For countless Hawaii visitors, the late Don Ho's name is synonymous with the baritone's crooning signature song, Tiny Bubbles, (1966) and his Waikiki nightclub attraction, which was a must-see for decades. Ho grew up on the windward side of Oahu and began his singing career during the 1950s at a restaurant and lounge owned by his mother, Emily. During the early 1960s, Ho performed at a Waikiki tourist hot spot, and after the 1965 release of his debut album, The Don Ho Show, he was invited to bring his mellow vocals (backed by his Hammond organ) to stages in New York and Las Vegas. Ho is also known for effectively introducing the enduring Hawaiian song I'll Remember You, which was penned by Kui Lee. Ho passed away in 2007.
Video above: "Tiny Bubbles" by Don Ho, from "Hollywood Palace" TV show (1967)
Maui singer-songwriter-chanter-kumu hula-cultural specialist Kealii Reichel was largely unknown in 1994, when his first album, Kawaipunahele, was released. But it quickly dominated Hawaiian radio, the Billboard Magazine World Music Chart and that year's Na Hoku music awards. Reichel has followed up with more albums over the years and many Na Hoku awards, a Grammy nomination and a national recording contract. He has performed in Japan and across the U.S. mainland, including a Carnegie Hall concert with his hula halau (group). Also, Reichel's halau has brought home top awards from the annual prestigious Merrie Monarch Festival hula competition.
Video above: "E O Mai" by Kealii Reichel
No. 1
Israel "Iz" Kaanaoi Kamakawiwoole
Until tracks on Facing Future were released in 1993, it was just about impossible to imagine anyone successfully reworking Somewhere Over the Rainbow, the classic Academy Award-winning ballad written for The Wizard of Oz (1939) and sung by Judy Garland. But Israel "Iz" Kaanaoi Kamakawiwoole did just that with his ukulele medley "Somewhere Over the Rainbow/What a Wonderful World." After debuting in the No. 25 spot on Billboard Magazine's Top Pop Catalogue chart, one dozen years later, on Oct. 26, 2005, Facing Future became Hawaii's first certified platinum album, selling more than a million CDs in the United States. Its other famous tracks include: Hawaii 78, White Sandy Beach of Hawaii, Maui Hawaiian Sup'pa Man, and Kaulana Kawaihae. Before releasing his first solo album in 1990, Kamakawiwoole formed the popular traditional Hawaii musical group Makaha Sons of Niihau with brother Skippy and Louis "Moon" Kauakahi, Sam Gray and Jerome Koko. Bruddah Iz passed away in 1997.
Video above: "White Sandy Beach of Hawaii" by Israel "Iz" Kamakawiwoole