Top Things to Do on Maui
From the Road to Hana to snorkeling in Kaanapali, this guide lists the best things you have to visit, see and do.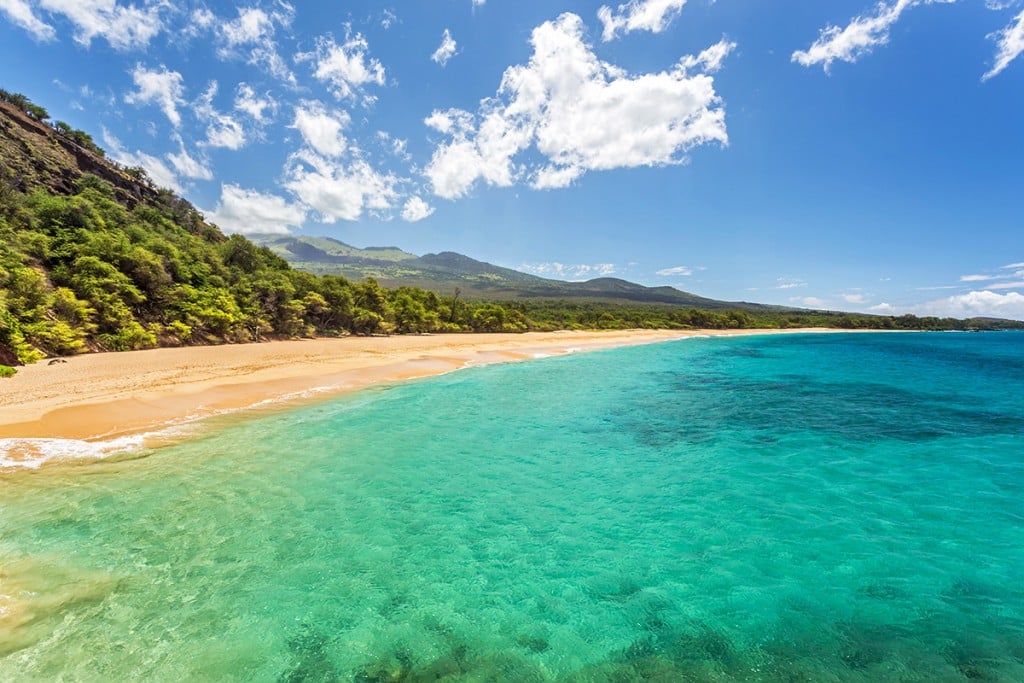 No matter how many times you visit Maui, you'll never have "done it all."
It's somehow packed with so many adventures that even repeat visitors—and locals—are constantly exploring new and exciting ways to experience the island.
There are dozens of beaches for leaving your footprints, hundreds of places to dine and thousands of scenic, island spots for simply enjoying the view.
That said, there are still some favorite activities on Maui you simply can't miss when you're there.
Drive the Road to Hana
Whether you love it, loathe it—or have never done it—there's no denying that driving the Road to Hana is one of Maui's best activities. Yes, the drive is twisty and long, but if you turn it into a two-day adventure by spending the night in Hana, you can linger at waterfalls, explore on two feet and visit spots like the Pools of Oheo before the afternoon crowds.
See Haleakala Crater
Regardless of what time of day you visit (though sunrise is by far the most popular), there's a mesmerizing sense of wonder that goes with peering into the depths of Haleakala Crater. This dormant, 10,000-foot volcano is a canvas of cinder, jet-black lava and swirling colors in the sky, which change from orange to blue, then red on the tradeoff between day and night. If you're feeling ambitious, pack some boots and hike all the way to the crater's colorful floor, and be sure to bring some clothes for cold weather—in winter it might even snow.
Dine at a mom and pop eatery … as well as a dining "splurge"
With the recent explosion in celebrity chefs, Maui has become one of the Pacific Rim's most prominent dining hot spots. You have upstart standouts like Humble Market Kitchin (by renowned chef, Roy Yamaguchi), and longtime classics like Mama's Fish House for planning a special night out. While you should definitely plan at least one dining splurge, don't overlook the mom-and-pop eateries, such as Honokowai Okazuya and Deli in Lahaina or Grandma's Coffee House in Keokea.
Explore the northwestern coastline
Arguably Maui's most underrated road trip, the drive along the northwestern coast is much shorter than the Road to Hana but equally as adventurous. Waterfalls are swapped for beaches and blowholes, and you can snorkel at Mokuleia Bay before driving out to Kahakuloa for banana bread. If the surf is up and it's too rough to snorkel, head to the overlook at Honolua Bay to watch surfers conquer the waves.
Devote a day to Upcountry's farms
There's more to Maui than beaches and palm trees, and if you take a drive through the "Upcountry" region (perhaps combined with your visit to Haleakala), you'll find boutique farm tours with on-site luncheons, fields of lavender, strawberry stands, creameries, flower farms, "surfing" goats and coffee shops serving beans that were grown and roasted right there.
Catch a wave
If you go to Hawaii and don't catch a wave, were you ever actually there? Some might say that surfing is integral to any Hawaiian vacation, but if you—like most visitors—are a total newbie and have never set foot on a surfboard, there are plenty of surf schools that cater to beginners and guarantee you'll experience the thrill of standing and riding a wave.
Hit The Trail
Whether it's trekking to a waterfall in the East Maui rain forest or tracing the ancient footpath of kings on Makena's Hoapili Trail, hiking in Maui is a healthy adventure that can introduce you to some of the island's most Instagram-worthy vistas. You can keep it short with a morning jaunt on the Kapalua Coastal Trail, or get well off the tourist path by renting a four-wheel-drive Jeep for the day and making the drive to Polipoli for a misty hike through the redwoods.
Say hi to a honu
Honu, or sea turtles, are the bald-headed darlings of Maui's coral reefs, and you'll never forget the very first time you encounter one out in the water. Puu Kekaa (also known as Black Rock) in Kaanapali is a popular place to find them, but you can also find turtles at lesser-known spots like Wahikuli Beach Park, just north of Lahaina or Keawakapu Beach in Kihei. You can also book a snorkeling charter via kayak, catamaran or canoe—nearly all of which will stop at spots that regularly teem with honu.
Lend a hand and volunteer
Even with all of the activities on Maui, one of the most meaningful ways to spend a few hours is to volunteer with a local nonprofit that's giving back to the island. It's a way to connect with island locals, and you not only get to visit spots that most visitors won't ever see, but you leave the island with the knowledge that you helped to make it a better place. For more info on volunteering on Maui, contact Maui Cultural Lands.
Close your eyes and do nothing at all
Seriously—don't feel bad if all you want to do is to sit on a beach, close your eyes and listen to the lap of the waves. A huge part of enjoying yourself comes from simply being present, which can sometimes get lost in the feeling of trying to hurriedly do it all. There are plenty of activities to keep you busy and help you experience the island, but schedule some pukas, or gaps, in your schedule for taking deep breaths, soaking up the sun and doing a whole lot of nothing.