Try These 4 Foodie Finds Instead of Popular Oʻahu Eateries
Swap old favorites for new favorites.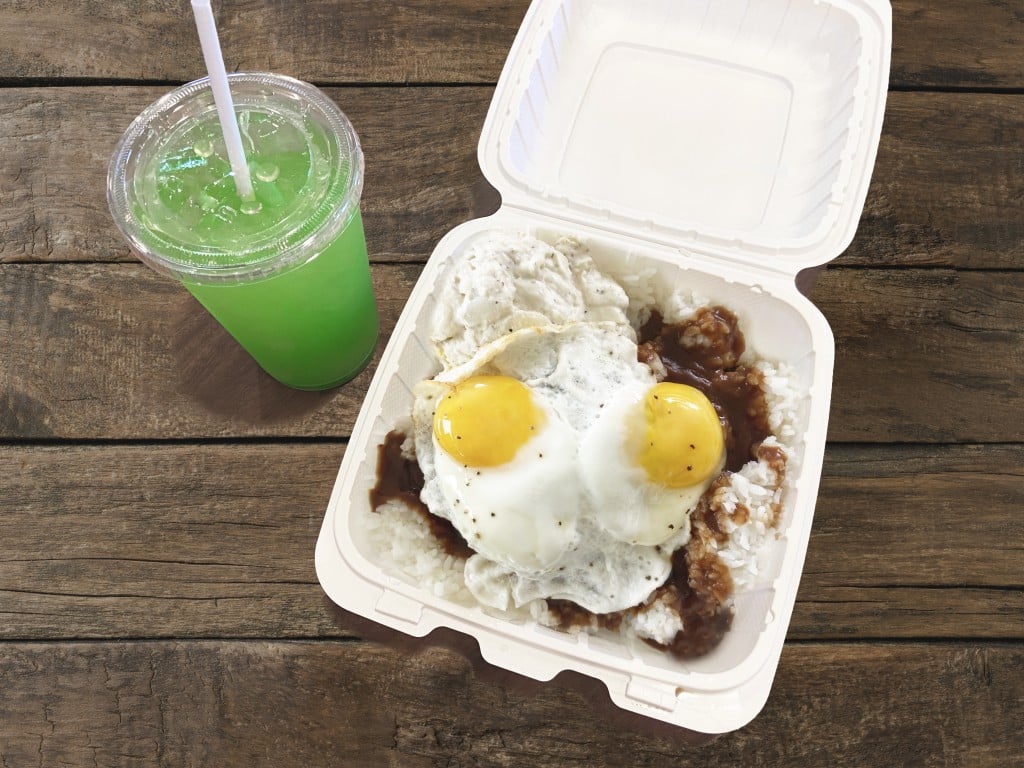 We get it, you can't go wrong with the classics. A plate lunch from Zippy's will always satisfy, and shave ice from Matsumoto is a surefire way to beat the heat. But if you're tired of hitting up the same spots time and time again, then we have some places you need to check out. Who knows, you may end up liking them more than your go-tos.
Hamada General Store INSTEAD of Zippy's
We love Zippy's—and we're sure you've already been there, done that. Instead of grabbing a chili frank plate or Zip Pac, stop at Hamada General Store in Kaka'ako. Originally a grocery store that opened in 1958, H. Hamada Store served residents living in and around Queen Street. The store closed in 2007 but was resurrected as a restaurant by fourth-generation owner Brandon Hamada in 2019. With his business partners, Neil Nakasone and John Estrella, Hamada dishes out some seriously good plates of comfort foods—but with a little extra. Their poke bowl, for example, comes with locally caught 'ahi, crispy rice crackers, shiso, radish sprouts, white rice, tsukemono, green onion coulis and katsuobushi. Even the loco moco has a twist: Hamada General Store's katsu curry moco plate comes with a bed of white rice topped with breaded pork loin, Japanese curry, shredded cheese, two eggs any style (sunny side up for loco moco purists), potato mac salad and tsukemono—and is absolutely recommended.
Aoki's Shave Ice INSTEAD of Matsumoto Shave Ice
Hawai'i's iconic hot-weather treat, shave ice, is almost always associated with one vendor on O'ahu: Matsumoto Shave Ice. With that kind of fame comes eye-popping lines and sticky waits that only seem to be getting longer. Just across the street from Matsumoto's, hidden around a corner, is Aoki's (Ah-OH-kee's) Shave Ice, one of Hale'iwa's last mom-and-pop operations (along with Matsumoto's). My family, all born and raised in Honolulu, had never visited Aoki's until now, and the place won us over, thoroughly. On the front end, there's fun signage, friendly servers, pillowy-soft heaps of ice, delicious homemade flavored syrups, excellent ice cream (try the mac nut) and an array of toppings. You can enjoy your shave ice at shaded benches, using the shop's "child-friendly" shave ice holders, which work just as well for adults. And when you're pau (done), you can set everything aside for recycling. Best and most nostalgia-inducing of all: Although Aoki's has a steady stream of customers, there's almost no wait. Also, the shop has plenty of long-time devotees who would prefer that you forget everything you've just read.
66-082 Kamehameha Highway, Hale'iwa, (808) 637-7017, @aokishaveice
Penny's Malasadas INSTEAD of Leonard's Bakery
This summer brought throngs of people to Leonard's Bakery, with the line snaking around the place and up Charles Street. While the longtime family-run bakery does serve some of the best malasadas on the island, it's not the only place where you can get these hot and fresh Portuguese treats. Penny's Malasadas, a pink-and-blue food truck in the parking lot of the Hau'ula Kai Shopping Center on the Windward Side, churns out light, fluffy malasadas—made to order, fried to a golden crispness and dusted in white sugar or cinnamon sugar. You can get them filled, too, with rotating flavors including custard, coconut, chocolate and pineapple whip. And there's hardly ever a line.
Hau'ula Kai Shopping Center, 54-316 Kamehameha Highway, Hau'ula, @pennysmalasadas
Waiāhole Poi Factory INSTEAD of Helena's Hawaiian Food
While Helena's Hawaiian Food in Kalihi is arguably the best and most beloved spot to get lau lau, kālua pig and pipi kaula ribs, the wait for a table is long, even with its expanded dining room. So make the drive to Waiāhole Poi Factory, just past Kahalu'u. A bona fide onetime poi factory—it was built in 1905—this spot is now run by the fac- tory's third-generation owner, Liko Hoe, who can often be found hand-pounding taro into poi outside the eatery. You can indulge in all of your lū'au favorites: kālua pig, lau lau, chicken long rice, lomi salmon, squid lū'au. And don't skip dessert: The Sweet Lady of Waiāhole—yes, after the song with the same name—features warm kūlolo and cold haupia ice cream. Helena's definitely doesn't have that.