Twilight Summer Concert Series under way in Honolulu's Foster Botanical Garden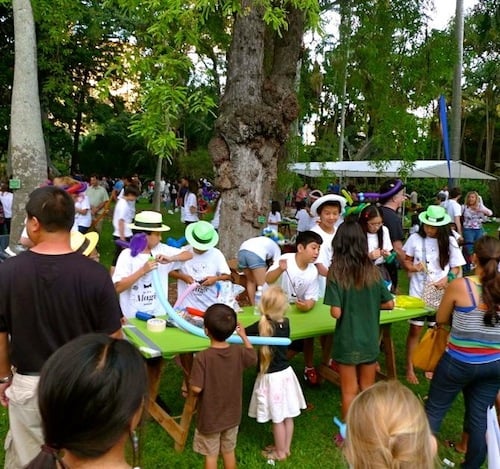 Foster Botanical Garden's annual Twilight Summer Concert Series is under way on Thursday evenings. This week's event, "Teddy Bear Picnic," features a harp ensemble. Kids are, of course, invited to bring beloved stuffed animals to the show, and there will be children's activities before the concert begins at 5:45 p.m. Admission is free.
Also in the series lineup: the Air Force Band of the Pacific, "Da Small Kine Band" (July 11); Carmen Haugen's Quartet (July 18); and the Air Force Jazz Band (July 25).
In addition, the botanical garden's annual Midsummer Night's Gleam, during which a few thousand glowing luminarias line the pathways weaving through the garden, is set for July 20 (4 p.m. to 9 p.m.). The free event will feature high-spirited lion dances, Scottish dancers, belly dancers, the Air Force Jazz Band.
Tucked into the downtown Honolulu area, Foster Botanical Garden is the oldest of the Honolulu Botanical Gardens. It displays a mature and impressive collection of tropical plants. Some of the trees in this 14-acre garden were planted in the 1850s. For more information about Foster Botanical Garden, click here.