Two Hawaiʻi Beaches Make Dr. Beach's Top 10 for 2022
Oʻahu's Duke Kahanamoku Beach and Maui's Wailea Beach are on the list—but not at the top.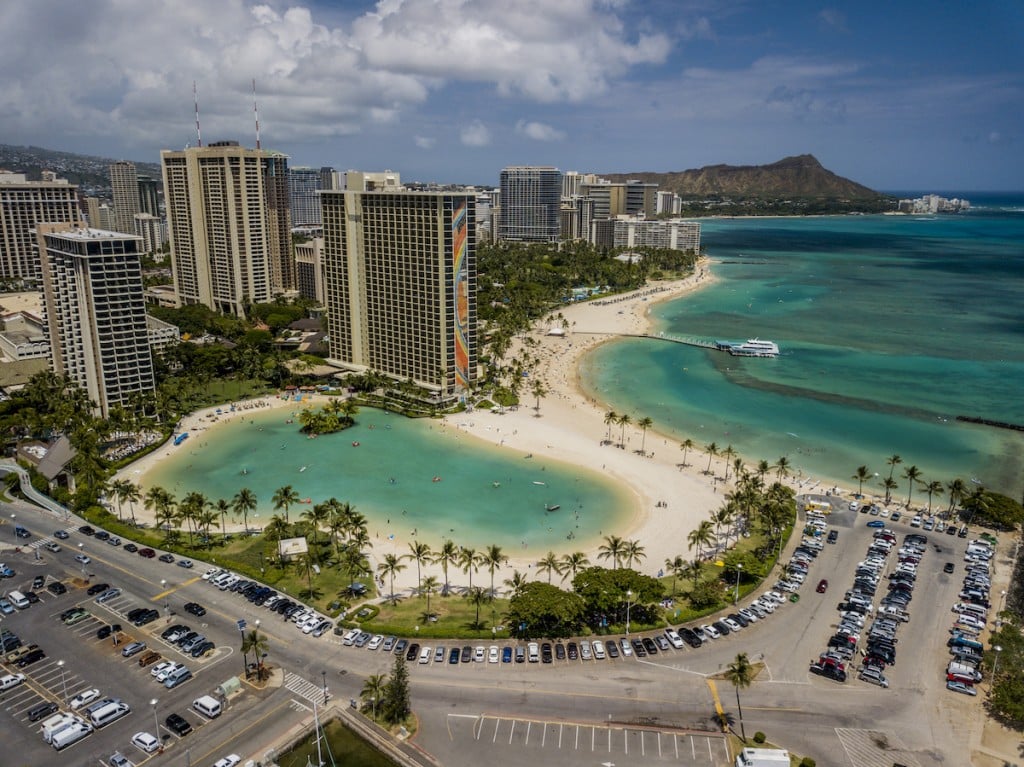 Two Hawaiʻi beaches made the 2022 Top 10 Beach List—but none topped it.
Oʻahu's Duke Kahanamoku Beach and Maui's Wailea Beach were ranked No. 5 and No. 8, respectively, in the ranking by coastal expert Stephen Leatherman—aka Dr. Beach—a professor at Florida International University.
Topping the list was Ocracoke Lifeguarded Beach, in the Outer Banks of North Carolina.
What's surprising is Hāpuna Beach on Hawaiʻi Island—which topped the list last year—isn't even in the Top 10 this year.
Leatherman has selected the annual Top 10 Beaches since 1991. He uses 50 criteria to evaluate 650 public U.S. beaches, which includes beach width, sand softness, water temperature and color, and wildlife.
Duke Kahanamoku Beach, which was No. 6 on the list last year, was noted for its size and location in Waikīkī. The beach is protected by an offshore reef—great for familes with kids—and the nearby lagoon is perfect for swimming and lounging. "This is one of the most picturesque beaches in the USA with the iconic Diamond Head volcano in the distance," Leatherman said on his site.
The beach is named after Duke Kahanamoku, a Native Hawaiian surfer and swimmer from Waikīkī, Oʻahu who won three Olympic gold medals for the U.S. and credited for popularizing the sport of surfing.
The crescent-shaped Wailea Beach on Maui features white coral and golden sand and great for snorkeling when the ocean is calm, Leatherman wrote on his site: "The swanky hotels are set back far from the beach, providing a beautiful landscaped park, adorned with tropical vegetation and flowering bushes and trees."
Top 10 Beaches in 2022
Ocracoke Lifeguarded Beach, Outer Banks of North Carolina
Caladesi Island State Park, Dunedin/Clearwater, Florida
Coopers Beach, Southampton, New York
St. George Island State Park, Florida Panhandle
Duke Kahanamoku Beach, Oʻahu, Hawaiʻi
Lighthouse Beach, Buxton, Outer Banks of North Carolina
Coronado Beach, San Diego, California
Wailea Beach, Maui, Hawaiʻi
Beachwalker Park, Kiawah Island, South Carolina
Coast Guard Beach, Cape Cod, Massachusetts