Two hip urban hideaways in Waikiki that will leave you revitalized
Honolulu's coolest hotels can be found a few blocks from the action.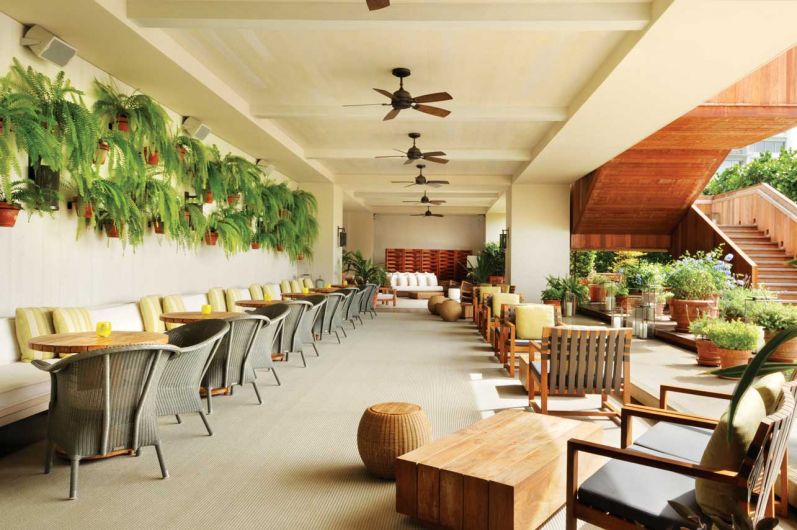 Kalakaua Avenue may be the main thoroughfare electrifying the city, but Honolulu's coolest circuit of hotels can currently be found a few blocks away from all the tourist action, hiding in plain sight. You won't believe we're saying this, but sometimes it's not always about staying right on the beach (stick with us now!) and these favorite urban hideaways prove it.
The Surfjack Hotel & Swim Club
Aside from the mid-century modern architectural touches, The Surfjack Hotel & Swim Club on Kuhio Avenue stays inspired with regular Talk Story Sessions that invite movers and shakers in Hawaii's creative scene into its stylish space—perfect for travelers who want to strike up casual conversation with locals across the arts and design field. Nestled on Lewers Street, the small, art-savvy, vintage-inspired boutique also hosts nightly movie screenings at the pool.
The Surfjack Hotel & Swim Club, 412 Lewers St, Honolulu, (808) 923-8882, surfjack.com.
The Modern Honolulu
The Modern hosts similar intellectual get-togethers, but with a more secluded feel, overlooking the Ala Moana Harbor on the outskirts of the city, where you can raise a toast (we recommend the deconstructed mai tai) to a chic sunset. Of course, at both, checking out with a camera roll of social-media-ready photos courtesy of its Instagram-friendly grounds are practically guaranteed.
The Modern Honolulu, 1775 Ala Moana Blvd, Honolulu, (808) 943-5800, themodernhonolulu.com.