University of Hawaii Foundation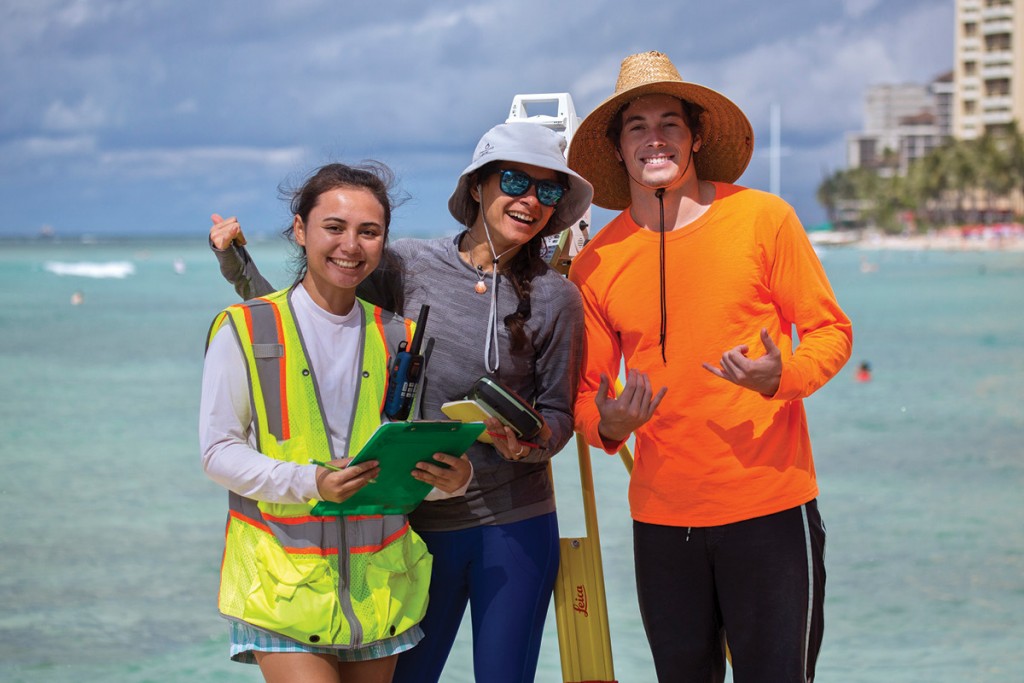 MISSION
To unite donors' passions with the University of Hawaii's aspirations by raising philanthropic support and managing private investments to benefit UH, the people of Hawaii and our future generations.
KEY SERVICES PROVIDED
The University of Hawaii Foundation was established in 1955 to encourage private support for the University of Hawaii. Today it is the central fundraising organization for the UH System, providing professional fundraising and alumni engagement services to all 10 UH campuses. To date, the UH Foundation has raised more than $1 billion to support UH. The major impact we have made on students, faculty, research and facilities would not have been possible without donors like you.
The UH Foundation works closely with university leaders, but is an independent, non-profit foundation that is legally separate from the UH System and the State of Hawaii. With a number of advancement specialists on staff, expertise areas include major gifts, corporate and foundation giving, annual giving, charitable tax and estate and gift planning.
By building and implementing alumni engagement strategies in coordination with our campus partners to reach 310,000+ graduates, we can support our alumni in their lifelong journeys and build connection with UH in meaningful ways.
Make an Impact
There are many ways to support UH students and programs:
Cash gifts, including checks, drafts and money orders.
The donation of stocks and bonds.
Almost any marketable real estate may be gifted to the UH Foundation, provided the property is unencumbered.
Corporate matching gifts can help to extend private donations.
Memorial and honorary gifts in remembrance of someone are a powerful way to perpetuate the values and ideals that guided someone's life. Honorary gifts commemorate events or someone who is still alive.
LEADERSHIP
Senior Leadership
Donna Vuchinich, President & Chief Executive Officer
Paul Kobayashi, Jr., Chief Financial Officer
Jason Ono, Chief Administrative Officer
Janet Bullard, Vice President for Marketing & Communications – Alumni & Donor Relations
Hugh Jones, In-House Counsel
Board of Trustees
A. Catherine Ngo, Chair
Stanford S. Carr, Vice Chair
Richard F. Wacker, Vice Chair
Ted Pettit, Treasurer
Marivic Dar, Secretary
Alan K. Arakawa
Christine Chee-Ruiter
Herbert N. Conley, Jr.
Peter Fukunaga
William E. Grayson, Esq
Peter Grossman
Michael K. Hirai, CFA
Louise K.Y. Ing
Kathleen Kagawa
Jim Lally
Rosita G. Leong
Elliot "Buzz" Loden
Eric K. Martinson
T. Michael May
Ken Miller
Ritchie Mudd
Susan Murray
Jackson Nakasone
Diane Paloma
James J. Pappas
Mary E. Sellers
Sean Sugai P.E.
Lawrence J. Taff
Lori Teranishi
C. Scott Wo
Ex-Officio Trustees
Jill Hasegawa
Denis Isono
David K. Lassner
Lee Putnam
Donna Vuchinich
Kent R. Youel
University of Hawaii Foundation
www.uhfoundation.org
808-956-8849
webinquiry@uhfoundation.org
P.O. Box 11270, Honolulu, HI 96828-0270
Facebook: UniversityHawaiiFoundation
Instagram & LinkedIn: uhfoundation
Twitter: UHawaiiFdn