USS Arizona Memorial Won't Reopen in March
Unfortunately, the USS Arizona Memorial reopening date has been delayed by months.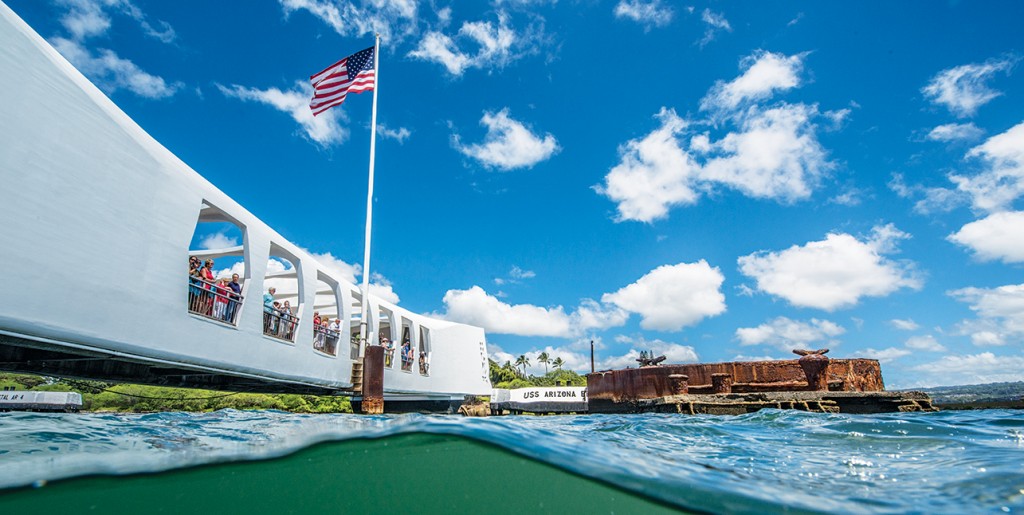 After the USS Arizona Memorial closed in May 2018, multiple reopening dates had been given by park staff, and it looks like the most recent, which was vaguely reported to be by the end of March 2019, won't be met. Officials say that walk-on access to the USS Arizona Memorial may take many more months to achieve.
"Despite our best efforts and optimism, our previously estimated timeline for restoring access to the USS Arizona Memorial has been delayed and it will not reopen this March." Jacqueline Ashwell, superintendent of the USS Arizona Memorial, said in a statement on February 26. "I am frustrated, as all of us are. I can promise you that every person working on this project is working as hard as they can, and are dedicated to reopening the memorial to the public as soon as we can."
The memorial, built to honor the 1,177 sailors and marines who dies aboard the USS Arizona during the bombing of Pearl Harbor, closed due to reported cracks on the memorial's exterior, near the loading dock. What was supposed to be an easy fix has now caused a great deal of grief to Pearl Harbor visitors as well as park staff and engineers tasked with fixing the dock.
SEE MORE: The USS Arizona Memorial is Closed Indefinitely
Although the memorial is closed, there's still a lot to check out at Pearl Harbor. See what was being flown at the Pacific Aviation Museum, take a harbour tour of Battleship Row or learn more about World War II, and the bombing of Pearl Harbor, at the Pearl Harbor Visitor Center.