VIDEO: HAWAII Magazine's Contemporary Tropical cocktails on Sunrise on KGMB9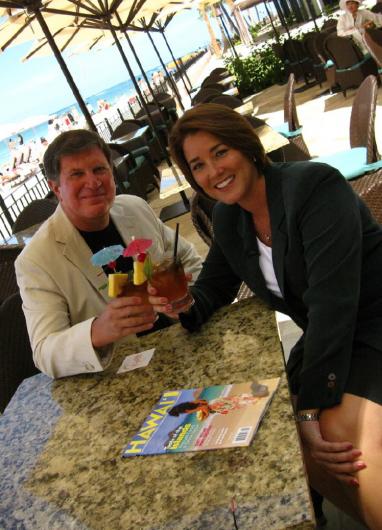 We were mixing mai tais … in the morning … on TV!
And here are the videos to prove it.
As promised, we've got the links for Sunrise on KGMB9's segments spotlighting our July/August fresh tropical cocktail feature Contemporary Tropicals: A Guide to the Best in Island Libations.
The video segments—which aired today on the top-rated Honolulu morning show—feature HAWAII Magazine editor John Heckathorn, Royal Hawaiian Hotel master mixologist Joey Gottesman and KGMB9 reporter Ramsay Wharton chatting about fresh cocktails and our favorite Hawaii-based national magazine.
To view all three video segments, click the screen shot below.
Then click here to learn how to make Joey's Naturally Spiced Margarita, and here for his recipe for a strawberry martini alternative, The Shanghai Diva.
We'll have two more Contemporary Tropical cocktail recipes exclusively here on HawaiiMagazine.com in the days ahead.
Be sure to come back and have a cocktail with us!