VIDEO: How "Hawaii Five-O" made the Ilikai Hotel an icon.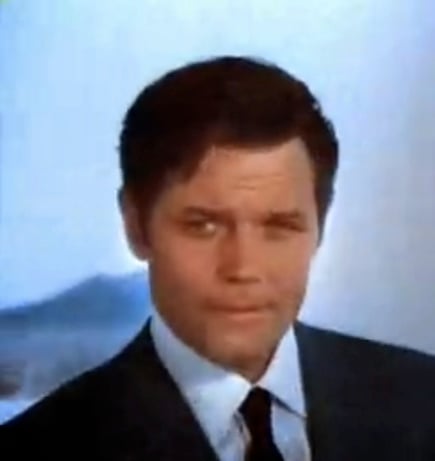 The Ilikai has been generating its own drama of late: foreclosures, closings, reopenings. But it became an icon in 1968 when a brand new TV cop drama named Hawaii Five-O used it as part of its title sequence.
Jack Lord was still an obscure TV actor when, as Det. Steve McGarrett, he stood on Ilikai's 30th floor balcony—an aerial camera zooming in on him (or, if you look closely, it's probably a double in a dark suit). The real Lord then turned to pose tousle-haired with Diamond Head outlined over his shoulder. All set to Morton Stevens' pulsing theme song. (If you haven't seen it in a long time, watch the video below.)
The Ilikai, Hawaii's first luxury high-rise hotel, was at the time the newest, most striking building in Waikiki, designed by architect John Graham, who created the futuristic Space Needle for the 1962 Seattle World's Fair.


The force behind the Ilikai was another Hawaii legend—Chinn Ho. Ho, who died in 1987, began by working in his father's Waikiki rice fields and ended a real estate tycoon. He's credited with breaking down many barriers to Asians in Hawaii business.
Ho persuaded 20 of his classmates from the McKinley High School class of 1924 to invest a certain amount of money with him each month. That money built the luxury 1,050-room condo and hotel complex.
Hawaii Five-O gave a nod to the real Chinn Ho: The character played by actor Kam Fong was named Chin Ho Kelly. Of course, the show was full of Hawaii in-jokes. The arch-villain of the series was Wo Fat, named after a prominent Chinatown restaurant.
There were some scenes later filmed at the Ilikai pool, but in general, it was those few seconds of film that made the Ilikai a worldwide recognizable location.