VIDEO: Maui philosopher & fruit stand owner, Mel Witt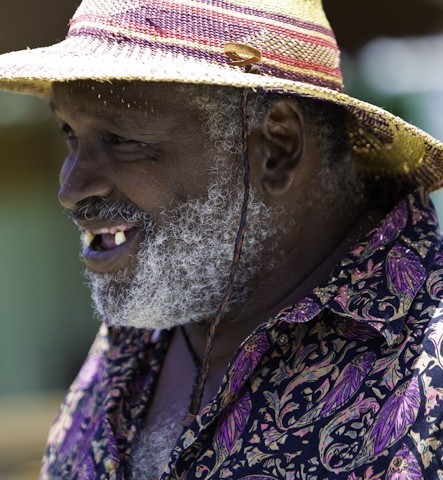 Everyone's heard of the road to Hana. Thousands of Maui visitors drive it each year. It's one of the most scenic roads in Hawaii.
Less is written about Maui's other hidden drive, the road from Kapalua around the north side of the West Maui Mountains, even though the road is just as scenic as the Hana Highway. Along the road, which winds along Maui's northernmost point, you'll encounter a rugged lava coastline, with remote snorkel spots, beaches, marine preserves and even a village, Kahakuloa, tucked along a rocky bay.
In the September/October 2010 issue of HAWAII Magazine, we take you with us for a drive on that road. In the feature, "Maui's Hidden Drive," we introduce you to the beaches, bays, small towns, businesses and people of Maui's rugged, yet very scenic northern tip.
In previous web posts, we introduced you to Hawaii music legend Richard Hoopii, who sang us a sweet song about his hometown, "Ohuohu Kahakuloa," from his Kahakuloa backyard. Photographer David Croxford got soaked bringing you video of the Nakalele Blowhole.
All along the road, you'll find fruit stands. In this post, we bring you a glimpse of our favorite, Witt's End, manned by "Marvelous Mel" Witt, who played defensive end for the then-Boston Patriots from 1967-70, and works some of the time as a celebrity bodyguard on Maui.
Witt sells pineapples, coconuts and jewelry made by his daughter. But mainly he dispenses wit and wisdom. We think you'll enjoy this sampling from Witt's End.
[We didn't shoot this video, and we apologize for the misspelling of Witt's name, but otherwise, this was exactly what it was like for us when we met Mel, too. A tip of the hat to Michael ("theace12003"), who put this video together.]