Why You Need to Stop at 7-Eleven Hawaiʻi
Did you know 7-Eleven Hawai'i has a selection of bites and beverages exclusive to the Islands?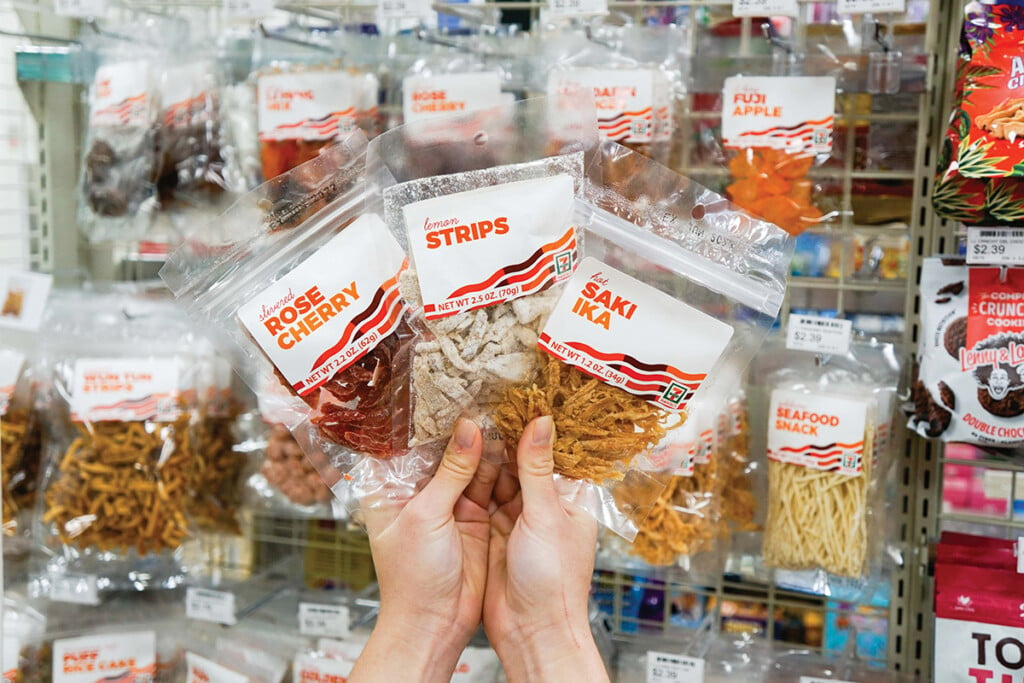 While there are nearly 10,000 7-Eleven stores across the U.S., and a strengthening international presence, there are local comfort foods and nostalgic snacks that can only be found in the chain's 7-Eleven Hawai'i locations. These are six local items you won't find outside of the Islands.
1. Kūlolo Ice Cream Bars
Kūlolo is a popular Hawaiian dessert made with kalo (taro) and coconut. 7-Eleven Hawai'i partnered with local brand Franny's Hawaiian Ice Pops to introduce its exclusive kūlolo ice cream bars in 2020.
2. Manapua
Manapua is Hawai'i's version of char siu bao and the convenience store has been selling it for about 20 years. The fluffy buns come stuffed with mouth-watering char siu, lup cheong, curry chicken and teriyaki chicken.
3. Spam Musubi
7-Eleven Hawai'i has been selling this ubiquitous Hawai'i snack since 1994. It offers several variations of the Spam musubi, too, including Spam katsu and spicy garlic butter Spam.
4. Crack Seed
The candy and snack aisles at 7-Eleven Hawai'i are stocked with nostalgic treats. Here, shoppers can find li hing sour apple gummies, soft ika (dried squid) and crack seed, which is a type of preserved fruit.
5. Slurpee
In 2018, 7-Eleven Hawai'i partnered with Harders Hawai'i to begin formulating island-inspired Slurpee flavors like ube, haupia and butter mochi, which are only available for a limited time.
6. Ramen Bowls
7-Eleven is a hot spot for noodles—and no, not instant noodles. Here, local-style saimin, udon, pho and ramen bowls come with noodles made from scratch.