5 Delicious Foods Under $5 That You Need to Try
You don't have to spend a lot to eat well in the Islands.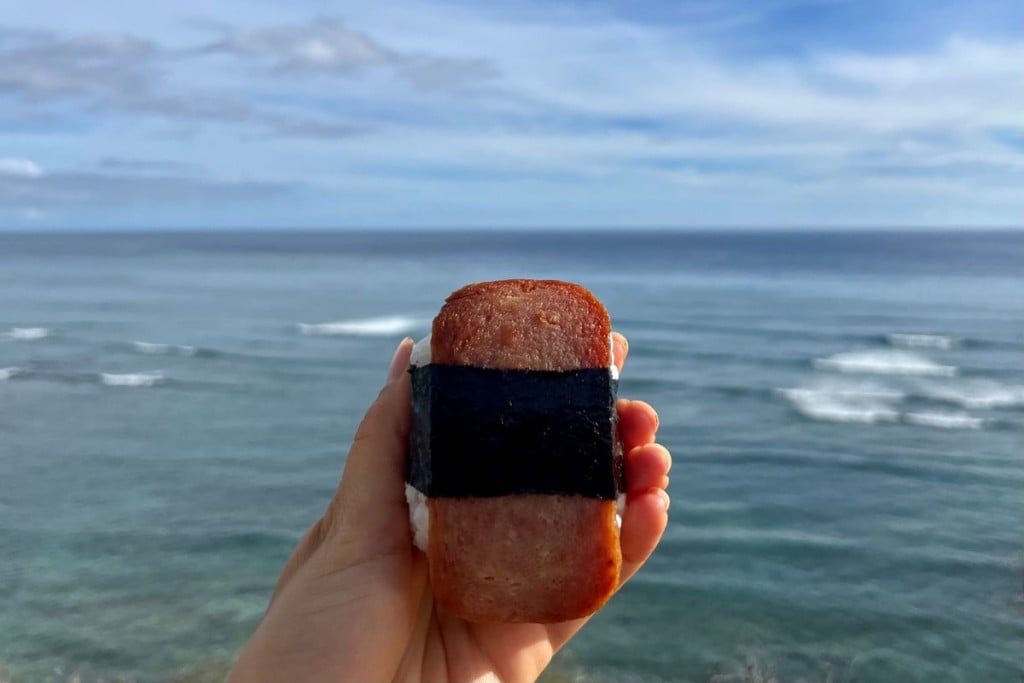 Hawaiʻi is known for its one-of-a-kind cuisine; a delicious product of the diverse cultures here. Trying these local dishes provides a bite-size glimpse into the stories of immigrants who came to the Islands and shared their customs and traditions with their neighbors. That multiethnic influence is still felt today, especially in what we eat. And you can try some of these iconic Hawaiʻi foods for just a few dollars.
1. Classic malasadas from Leonard's Bakery ($1.70)
This deep-fried, sugar-dusted doughnut is a sweet symbol of the unique conglomerate of cultures in Hawaiʻi. Portuguese plantation laborers from the Madeira and Azores islands arrived here in 1878, bringing their traditions and culinary customs with them. Family recipes were passed down from generation to generation, evolving with influences from other cultures in the Islands. Malasada recipes were among them, and it's largely thanks to Leonard Rego, the founder of Leonard's Bakery on Oʻahu, that these Portuguese-style doughnuts are so popular.
Located in Kapahulu, Leonard's Bakery has been whipping up its famous malasadas since 1952. Since opening its doors, the family business has not only built a loyal customer base of locals, it's become a must-stop for visitors eager to try their first malasada. Here, the balls of dough are fried to perfection, resulting in a golden, crispy exterior and soft, fluffy interior. And of course, they are dusted with a healthy coat of sugar. And it'll only cost you $1.70 to enjoy one of the delicious pastries, which are great for an on-the-go breakfast or midday treat.
933 Kapahulu Ave, Honolulu, leonardshawaii.com.
2. Spam musubi from Musubi Café Iyasume ($2.18)
You might have heard: We love Spam in Hawaiʻi. Almost 7 million cans of Spam are eaten every year in the Islands and more Spam is consumed per person here than in any other state.
The pink canned meat was first introduced to Hawaiʻi during World War II when fresh meat was scarce. During the following years, residents started to fry it with eggs for breakfast, add slivers to their saimin and tuck it into musubi—one of the most ubiquitous local snacks.
So, what's a Spam musubi? It's simple: a slice of fried Spam tops a block of sticky white rice, which is then wrapped with a ribbon of seaweed. There are dozens of variations, some including scrambled eggs, red hot dogs and unagi (eel). You can find a classic Spam musubi at almost any convenience store in Hawaiʻi. But why be boring when you can head to one of Musubi Café Iyasume's six locations on Oʻahu to check out even more iterations of this local snack? From a teriyaki Spam musubi for $2.18 to a double bacon and egg Spam musubi for $3.08, you can try delicious versions of the snack at an affordable price.
Multiple locations, iyasumehawaii.com.
3. Li hing candy from Lin's Hawaiian Snacks ($5)
Locals can thank Cantonese immigrants for introducing preserved li hing (preserved plum) to the Islands. Today, li hing and crack seed refer to the preserved fruits and snacks that have been marinated in a slightly salty, sweet and sour sauce. In powder form, li hing is an essential ingredient in the Islands' best and most beloved candies. It's dusted on everything from watermelon gummies to dried mango, adding a complex and often tart flavor to snacks. And for those who grew up in Hawaiʻi, the flavor brings back childhood memories of visits to the neighborhood crack seed store.
These old-school snacks are sold at most convenience stores and gas stations. But for a more extensive selection, head to Lin's Hawaiian Snacks. Here, the shelves are stocked with gummies and crack seed, from licorice olive and honey kumquat to li hing lemon drop and peach gummies. You can sample a variety of these candies by grabbing four small bags priced at $1.25 each (for a total of $5) or grab a 4-ounce bag of the shop's bestselling li hing mui for $5. Lin's Hawaiian Snacks also sells fresh containers of fruit coated in li hing. For $4, you can enjoy a refreshing container of fresh Fuji apple marinated in the finger-licking-good red powder.
401 Kamakeʻe St., Honolulu, linsmarkethawaii.com.
4. Shave ice from Waiola Shave Ice ($5)
There is no better way to cool down in Hawaiʻi than by diving into a mountain of shave ice. The Islands' quintessential frozen treat is an iteration of Japanese kakigori, which was brought here in the late 1890s by Japanese plantation workers. Across the Islands, you'll find a plethora of local shave ice shops serving ultra-fine ice doused in flavorful syrups that vary from lilikoʻi (passion fruit) and lychee to bubblegum and blue vanilla. At Waiola Shave Ice, which has two locations on Oʻahu, you'll find flavors from Melona and piña colada to green tea and root beer. And the shop's large bowl is only $5. Toppings will cost you extra, but it's worth the splurge for the mochi balls and azuki beans.
2135 Waiola St., Honolulu, and 3113 Mokihana St., Honolulu, @waiolashaveice.
5. Manapua from 7-Eleven ($1.79)
Manapua is the local spin on Chinese bao. The hand-held snack was brought to Hawaiʻi by Chinese immigrants in the mid- to late-19th century. These pillowy buns are stuffed with mouth–watering char siu pork, as well as other fillings like lup cheong, teriyaki chicken and curry chicken. (Although it's widely agreed that chair siu pork is the tastiest filling, it's still debated if steamed or baked buns are better.)
Many local Chinese restaurants serve manapua, but you can also score this fluffy, meat-filled bun from 7-Eleven. That's right: The convenience store is stocked with local favorites—and foods you can't find in any Mainland locations—for seriously low prices. So, visit a neighborhood 7-Eleven for a char siu manapua, and for only $1.79 you can taste what all the hype is about.
Multiple locations, 7elevenhawaii.com.