Visit an Oahu farm (and eat ono food) on one of these tours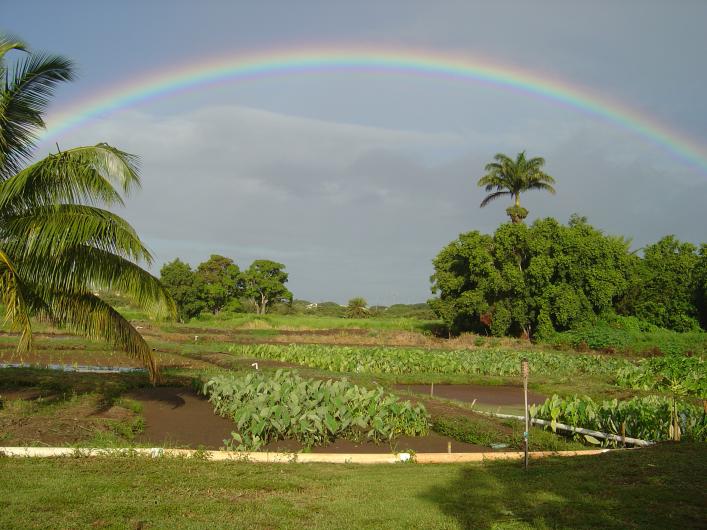 Here's a quick list of food producers on the Gathering Isle that offer tours of its grounds. Just remember to call ahead, because all of these farms require reservations.
We have only good things to say about the tour of this West Oahu farm. Kahumana supplies produce to many of the best restaurants on the island like Roy's and Monkeypod Café. After the 45-60 minute tours, be sure to eat at the café and order one of its daily specials. You can thank us later.
$40 per person, $35 per person for groups of 10 or more, $35 for kids 12 and under, 10:30 a.m. to 4:30 p.m., Tuesday through Saturday, 86-660 Lualualei Homstead Rd., Waianae, (808) 669-2655, kahumana.org.
This is the only dairy farm on Oahu and its known for the fresh-churn butter and cheese it produces and sells at local farmers markets. Naked Cow Dairy Farm and Creamery has public and private two-hour tours as well as sunset tours for adults that feature cheese and wine. Not only can keiki feed the cows on these tours, but there are also chickens on the property where kids can learn about egg laying.
$20 adult, $15 child for public dairy tours; $150 per person for cheese/butter making classes. Open 9 to 11 a.m. Monday through Friday, 9:30 to 11:30 a.m. Saturdays, 86-344 Kuwale Road, Waianae, (808) 479-6991, tours@nakedcowdairyhawaii.com.
Expect to get your hands dirty on this tour, but you'll have an authentic Hawaiian cultural experience that no other farm tour can offer. Kalo (taro) was the staple starch of the Hawaiian people and you will be able to learn how to prepare, plant, maintain and harvest this important food at Na Mea Kupono. In addition to this farm's "focus on the spirituality of kalo," there are also traditional craft-making, songs, stories and games as part of the tour.
$10 adult and $7 childern (7-12) and $5 children (3-6) for one-hour walk tours, $25-45 per person depending on size of the group for three-hour tour with lunch, 9 a.m. to 5 p.m., Monday through Friday, 66-220 Kaamooloa Road, Waialua, (808) 637-6529, facebook.com/NaMeaKupono.
Out of all the farms on this list, Kahuku Farms has the longest history of food production. The Fukuda and Matsuda families formally formed a partnership in 1985 on a handshake, and have been growing fruits like papayas, watermelons, bananas and assortment of other kinds of produce. If you're looking for a quick tour, we recommend the 30-minute Smoothie Tour, which is a ride around the family farm to see where the ingredients of your smoothie were gathered. This is probably the best tour for elderly or little kids because of the wagon ride. There is also a farm fresh café at Kahuku Farms that serves pizza, sandwiches, salads, soup and smoothies.
$16 adult and $14 child for the Smoothie Tour, $32 adult and $22 for the Grand Tour, schedules may vary. 56-800 Kamehameha Highway, Kahuku, (808) 628-0639, kahukufarms.com.