Waiahole Nursery & Garden Center is a Garden Lover's Dream
This Oahu gem shouldn't be overlooked on your next East Side road trip.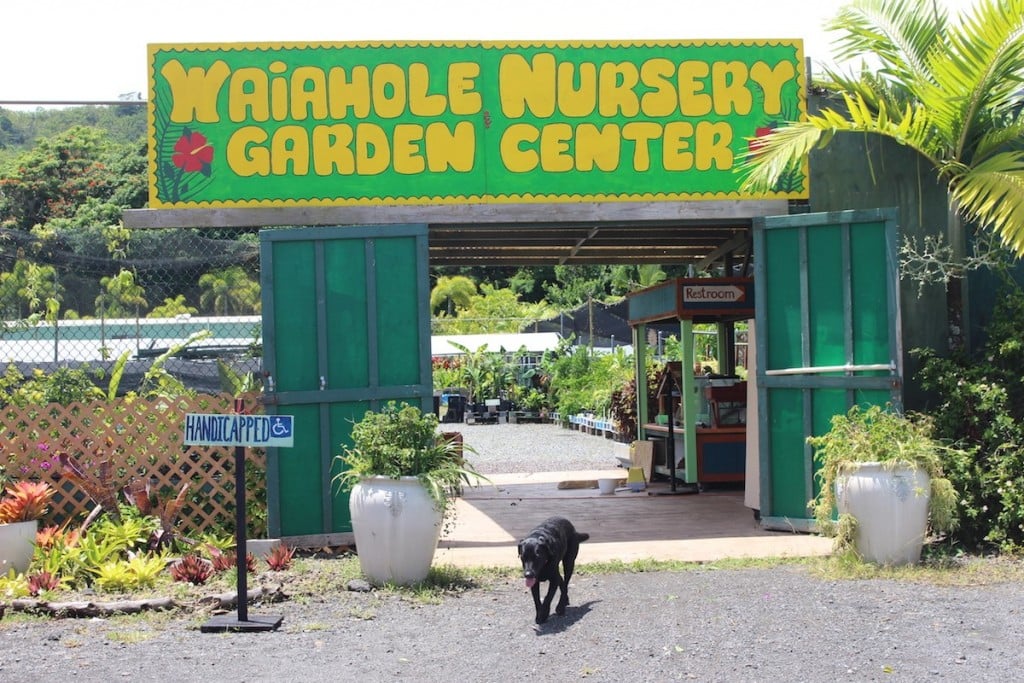 I do not have a green thumb. In fact, I pretty much have whatever is the opposite of a green thumb. I once tried planting basic herbs like basil and mint and failed miserably. I even killed a succulent my sister bought for me, in record time. So I was pleasantly surprised to find Waiahole Nursery & Garden Center on the eastern coast of Oahu, which sells grown succulents, orchids and other plants, including canoe plants such as kalo (taro), olena (turmeric) and awa.
Walking into the gardening complex, my girlfriend and I were greeted by the smartest 5-year-old I've ever met. The adorable Ava, daughter of the garden's manager, Kathryn Hurd, walked us through the numerous rows of plants and succulents, pointing out some of her favorites. Aside from educating me on what a healthy orchid looks like, Ava also deftly sold me on a number of plants like a seasoned sales … child? In total, I bought two succulents, a grape tomato plant, an orchid and an eggplant. Job well done, Ava.
At the checkout area, I was pleased to find a small but well-stocked boutique, which sold locally made jewelry, apparel, produce and other products, including North Shore Goodies' pancake mix and honey, as well as Kauai Coffee Co.'s flavored macadamia nuts and a selection of Hawaiian Chip Co.'s hot sauces. As Ava's mother rang me up, she suggested I check out The Garden Bistro, a small eatery that serves sandwiches, wraps and smoothies, all made fresh with Waiahole Nursery & Garden Center's produce.
Depositing my newly bought garden into the trunk of my car, Kaila and I walked to The Garden Bistro, just steps away from where we entered the garden. I got the turkey pesto ciabatta sandwich while Kaila opted for the BLT, and we shared a tropical mix smoothie. The food is as fresh as you'd imagine, and the postcard-perfect view of Waiahole Beach Park only adds to the meal. Talking to one of the bistro's workers, I learn that both the garden and The Garden Bistro offer vocational training opportunities to children and adults with special needs, and that the entire center was established by the locally based vocational training center, Loveland Academy.
As we leave the Waiahole Nursery & Garden Center, I look back at my assortment of plants and succulents. I almost feel bad for them, having a cursed plant parent like myself as their owner. But that's OK. At least if they wilt (they haven't yet, by the way, so I must be doing something right), I'll have a great reason to make the scenic drive from Honolulu to the Waiahole Nursery & Garden Center and talk to Ava, eat from The Garden Bistro and buy a new batch of healthy plants.
Waiahole Nursery & Garden Center is open from 9:30 a.m. to 6 p.m. daily and is located at 48-190 Kamehameha Hwy, Kaneohe, 96744. For more information, visit its website or follow Waiahoe Nursery & Garden Center on Instagram @wngchawaii.