Waipiʻo Valley Road Closed Indefinitely
The popular visitor attraction will only allow residents and property owners into the area.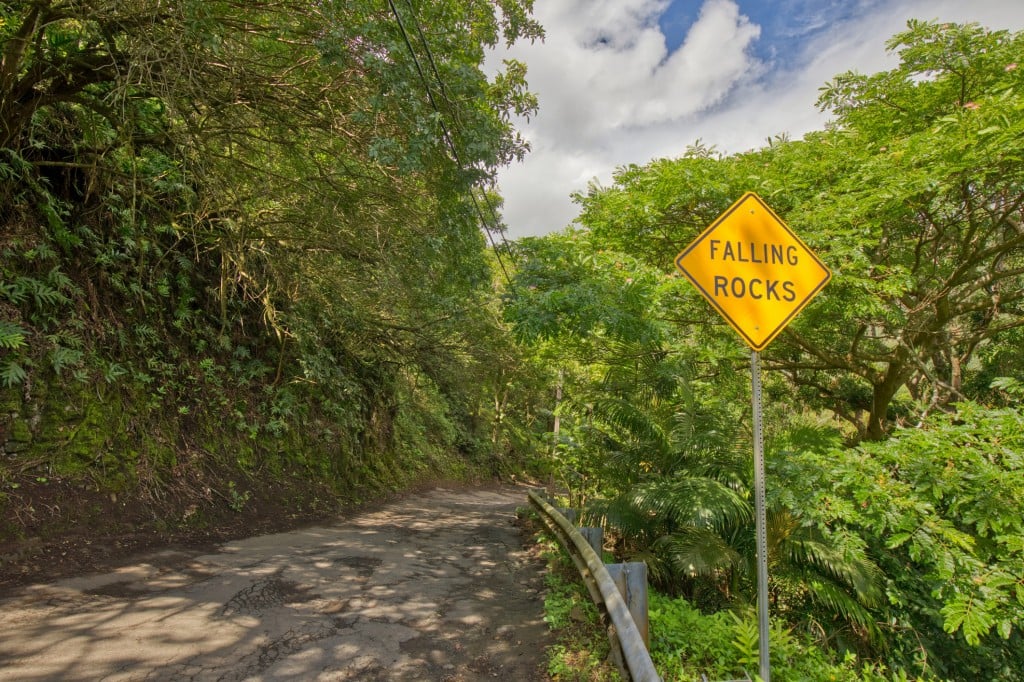 Visitors to Hawaiʻi Island will want to know about this.
Waipiʻo Valley Road, which leads to one of the Islands' all-time favorite attractions for visitors—Waipiʻo Valley—has been closed indefinitely and will only allow residents, property owners, farmers and leaseholders into the area for the foreseeable future. This is to address the deteriorating road conditions and occasional rockslides, which have made the already dangerous route even more of a concern for the state. Going straight down into the valley, Waipiʻo Vally Road was already a somewhat harrowing drive, and the worsening condition of the road has been a point of concern for many locals and visitors for years.
Officials say the decision is "based on recommendations provided in a geotechnical assessment done on Waipiʻo Valley Road, which outlines the immediate need to mitigate rockfall and address slope instability and erosion, for everyone's safety."
Even shuttle tours, which were regarded as one of the best and safest ways to get down the road into the stunning Waipiʻo Valley—which is known for its raw natural splendor and off-the-grid appeal—will be prohibited during this time of maintenance and repair. Those attempting to make the trek down on foot will also be turned away. And while it is unfortunate that visitors will not be able to visit the valley during this time, they can still see it from afar at the Waipiʻo Valley Lookout.
READ MORE: Wild Waipiʻo, the Hawaiʻi Island Valley Lost to Time
"The Island of Hawaiʻi Visitors Bureau (IHVB) fully supports the County of Hawaiʻi's decision to close Waipiʻo Valley Road to visitors until further notice," said Ross Birch, Island of Hawaiʻi Visitors Bureau executive director. "Understanding the community's concerns about tourism's impacts on this sacred and culturally significant place, we have not promoted traversing into the Valley for more than a decade now. We are distributing this update widely to our visitors and network of industry partners both here on-island and across the globe."
Like many Hawaiʻi hotspots, it's also a good thing to give places a time to heal. With so many visitors and locals coming in and out of the valley on a daily basis to enjoy its beaches and hiking trails, it's no wonder that the road has eroded so heavily. And like with Hanauma Bay, these areas need a time of rest so that they can be even more beautiful when visitors and locals are once again allowed back in.