Watch: Go Behind the Scenes at ʻIolani Sportswear in Honolulu
In the first of our new Holoholo video series, the team at the iconic aloha wear company show us how the company has evolved.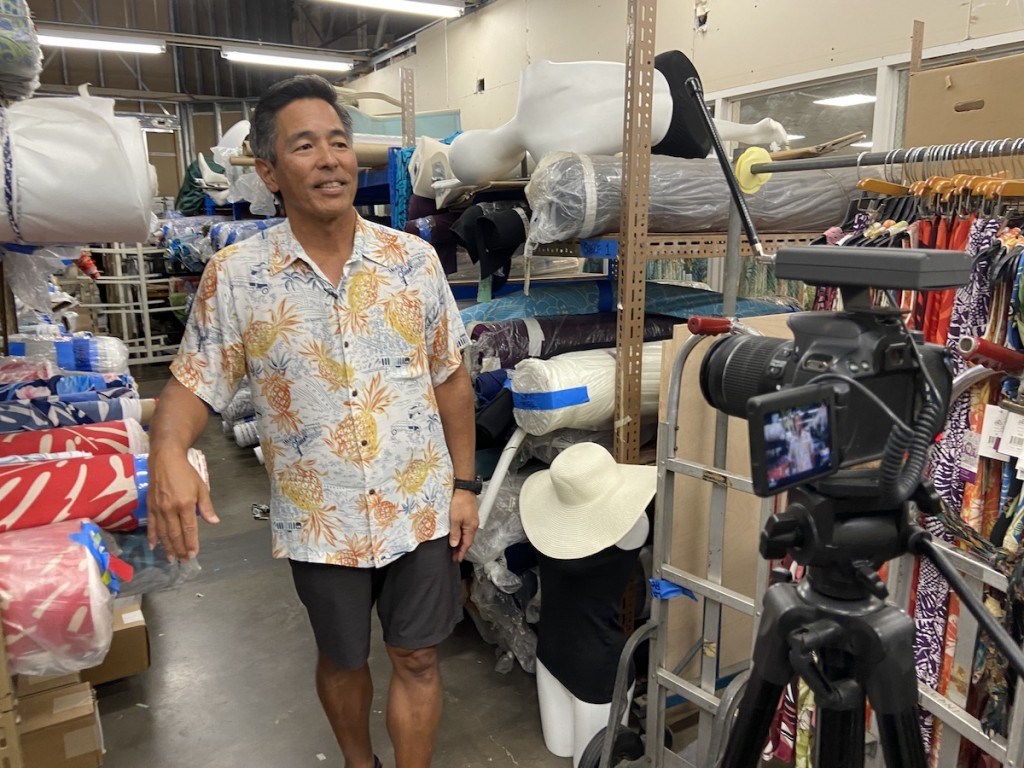 In our new video series, Holoholo, the HAWAIʻI Magazine team goes behind-the-scenes at ʻIolani Sportswear, a Honolulu-based aloha wear company that has been in business since 1953.
We chat with Lloyd Kawakami, whose parents started ʻIolani Sportswear in Honolulu more than 60 years ago. The longtime kamaʻāina company started in a small, two-room shop on Beretania Street with a clear view of ʻIolani Palace, hence the name. Later, ʻIolani moved to its production to its current location on Kona Street near Ala Moana Center. While the building doesn't house its production anymore—ʻIolani's aloha wear is still made in Hawaiʻi, just not on site—it is home to a spacious retail area where all of its apparel is still designed.
Kawakami's son and daughter-in-law—Alx and Sarah Kawakami—took over operations and merchandising a few years ago, and there's been a noticeable shift in designs and fit. While ʻIolani still sells its classic aloha shirts, it offers slimmer fits, wrinkle-free polos, modern cuts for women and a hula-inspired line called Kamalei.
In this video, find out how the beloved family-run brand has grown and evolved over the years.
Learn more about ʻIolani Sportswear here. Subscribe to our YouTube channel at hawaiimagazine.com/videos.