Watch Hawaiʻi's Jake Shimabukuro, Pomaika'i Lyman and Kawika Trask Perform Live
Three of Hawaiʻi's top ʻukulele virtuosos will be performing live in this half-hour special, presented by Aloha Festivals.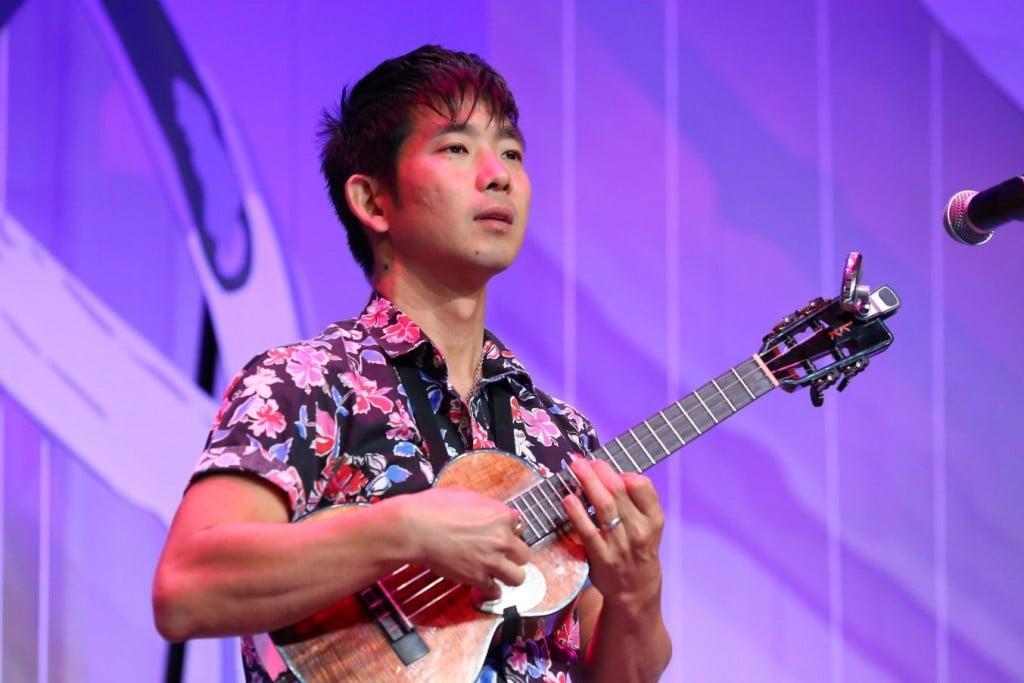 If you love the sweet, plucky noise of the ʻukulele, then you won't want to miss this free performance by Hawaiʻi's top ʻukulele masters.
Presented by Aloha Festivals, and partnering with local news affiliate KHON2, the musical showcase will be going down on Thursday, Sept. 24 at 9:30 p.m. HST. The entire event will be free to the public and live-streamed on the Aloha Festival's website. In case you miss it live, the program will be rebroadcasted on Saturday, Sept. 26 at 6:30 p.m. HST on KHON2, and on Sunday, Sept. 27 at 8 p.m. HST and Sunday Oct. 4 at 8 p.m. HST on KHII.
This year's annual festival, which features events including a popular hoʻolauleʻa (celebration) and parade through Waikīkī, was canceled due to COVID-19.
"While we are not able gather for our traditional Aloha Festivals events, we encourage everyone to tune in to the broadcast of Aloha Festivals: Nā Mele 'Ukulele," said Debbie Nakanelua-Richards, co-chair of Aloha Festivals and director of community and cultural relations for Hawaiian Airlines. "Our hope is that the program will bring these treasured traditions into the home and provide 'ohana an opportunity to spend time together."
So who's on the schedule?
Jake Shimabukuro, known for taking the ʻukulele far beyond what was thought possible, will grace viewers with his exceptional talent. An icon in the local music scene for over 30 years, Kawika Trask will also take to the stage with a style that can be described as both classic and contemporary. Another local favorite, who has graced Aloha Festival stages in years past, is musician and singer Pōmaikaʻi Lyman, whose grandmother, legendary artist Genoa Keawe, was also heavily involved with Aloha Festivals.
"Throughout my youth, I was fortunate to witness my grandmother's involvement in the Aloha Festivals: sporting the ribbon proudly wherever she went, attending and judging Hawaiian falsetto competitions, to sharing her own music and aloha on stage at the Waikīkī and Downtown Hoʻolauleʻa or as part of the parade lineup through Ala Moana and Waikīkī," says Lyman. "I am grateful for the honor of being invited back each year to continue her legacy of aloha through the sharing of her music and our ʻohana."
For more information, visit Aloha Festival's website.