Watch Pearl Harbor survivors win the Mannequin Challenge
These guys nailed it.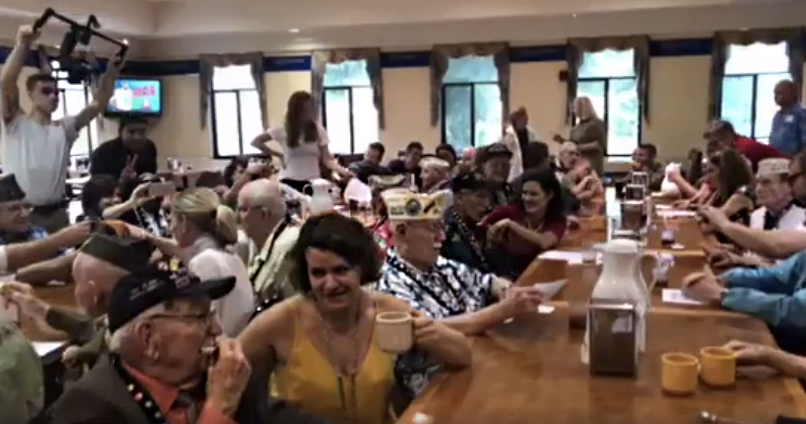 The social media craze dubbed the Mannequin Challenge has been sweeping the net, finding its way into recent Thanksgiving dinners to the halls of the White House.
Just when you think you've seen them all, or have become totally unfazed by it, here is possibly the greatest rendition yet—and by the Greatest Generation, no less.
While in Hawaii for the week-long, Pearl Harbor 75th anniversary events, some of the last living members from the 1941 attack decided to have a little fun of their own with the online sensation. (For the uninitiated who've been 100 feet away from the Internet for the past 30 days, the Mannequin Challenge gets large groups of people together to freeze like mannequins while a song plays in the background, usually Rae Sremmurd's "Black Beatles," as a camera roams about the room.) Anyway, let's just say these guys know how to take orders.
With a little help from friends, family and servicemen and women, they filmed this video in the mess hall of one of Oahu's military bases, posted on The Greatest Generations Foundations Facebook page.
Drop what you're doing and press play: