What You Need to Know About Counties in Hawaiʻi Dropping COVID-19 Restrictions
While counties in Hawaiʻi repeal emergency Covid rules, the state's indoor mask mandate still stands.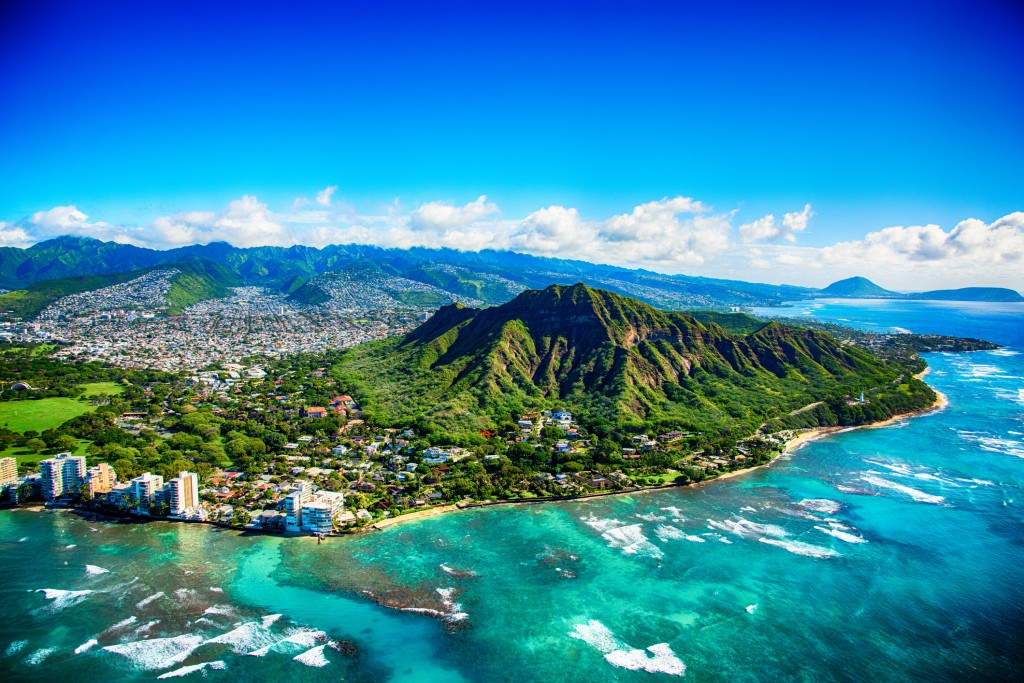 From limits on social gatherings to vaccination requirements for indoor activities, the remaining Covid restrictions across the four Hawaiʻi counties have been lifted. Following nearly two years of emergency COVID-19 restrictions in Hawaiʻi, the state's four county mayors are dropping their emergency mandates. However, residents and visitors are still required to follow state travel and mask requirements issued by the governor. 
On March 1, Governor David Ige announced that the 5-day quarantine or proof of vaccination or negative Covid test to enter the state is no longer required for domestic travelers beginning on March 26.
The same day, Mayor Michael Victorino lifted his public health emergency rules for Maui Nui: the islands of Maui, Molokaʻi and Lānaʻi. The county was the first in the state to begin easing restrictions as the winter surge of omicron cases fell. On Feb. 21, Maui County dropped its proof of vaccine or negative Covid test requirement for indoor venues including restaurants, bars and gyms. This decision came after Maui revoked its booster requirement to be considered fully vaccinated. 
Now, the Maui County's public health emergency rules are repealed along with all neighboring counties. In a press briefing on Feb. 25, Victorino said, "I'm proud to say the people of Maui County, over the past two years have worked really hard to follow our mandates, or our expectations—if you want to use that to term—to keep themselves healthy and safe." 
On Feb. 27, there were less than 30 confirmed Covid cases in Maui County, compared to one month ago, when the county tallied an average of 600 new cases per day. The drastic drop parallels the steep decline of daily cases in the state. Hawaiʻi's Department of Health reported 229 new cases on Feb. 27, following a record high of 6,252 new cases counted on Jan. 18, 2022.   
Kauaʻi County Mayor Derek Kawakami also announced that March 1 marked the end of emergency county rules on the Garden Island. "I thank you all for your patience, your willingness to adapt at a moment's notice, your innovative solutions, and your teamwork to overcome the most extraordinary and unprecedented challenges over the past two years," Kawakami said in a press statement. "While COVID-19 still exists, we have the knowledge and tools we need to keep ourselves, our families, and our community healthy and safe. Let's not forget these best practices as we move forward together in our lives beyond COVID-19." 
On Hawaiʻi Island, Mayor Mitch Roth also repealed the county's emergency rules and restrictions on Feb. 28.  
Beginning Sunday, March 6, the City and County of Honolulu will no longer operate under COVID-19 emergency rules, ending Safe Access Oʻahu, which requires proof of vaccine or a negative test to enter establishments such as restaurants. Honolulu Mayor Rick Blangiardi said it's the first time since March 4, 2020, that the island will no longer be under Covid protocols, marking a complete two years since they were first enacted.  
While emergency rules issued by the mayors have been lifted across all Islands' counties, these updated policies do not preclude state mandates. Residents and visitors are also still required to follow indoor mask rules. Governor David Ige announced masks will continue to be required through March 25. The governor said he will evaluate the status of Covid cases in the state and consult the Center for Disease Control and Prevention's guidelines. Currently, Hawaiʻi is the only state that has not lifted or officially announced the expiration date of the indoor mask policies.