When You Can Travel Next, Put These Dreamy Hawaiʻi Towns on Your List
For now, though, add these to your dream board.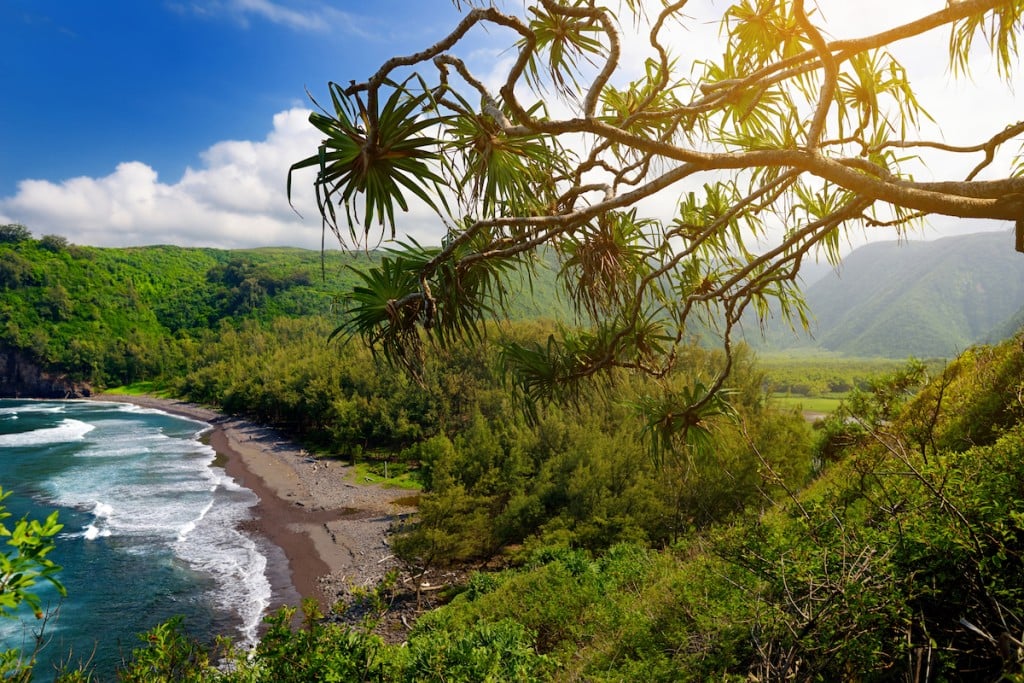 We know how hard it is to stay put.
We're actually not very good at it!
Right now, though, with COVID-19 spreading at alarming rates across the globe and Hawaiʻi responding with a statewide shutdown, we're all doing our part and staying home.
But that doesn't mean we can't daydream about That Next Trip, right?
For those of you who are dreaming about your future Hawaiʻi vacation, here are four dreamy, can't-miss towns you need to add to your itinerary. (For more, check out the winners of our 2020 Readers' Choices Awards for Best Towns. These are awesome, too.)
Kula, Maui
This quaint town on the slopes of Halekalā is everything you'd want on a Hawaiʻi vacation: quiet, peaceful and packed with Instagram opportunities. Kula boasts some of our favorite stops: Kula Country Farms with its fresh strawberry-lemonade and jams that make perfect gifts for your friends back home; the 13.5-acre Aliʻi Kula Lavender Farm, easily most fragrant spot on the entire island; and Surfing Goat Dairy, where you can book a tour to meet the goats and sample some of the cheese it makes. If you're hungry, stop for lunch at La Provence—and don't skip the French-inspired desserts.
Old Kōloa Town, Kauaʻi
About 20 minutes from Līhuʻe, Old Kōloa Town is picturesque and historic: This is the site of the state's first commercial sugar mill in 1835, which opened the door to a massive wave of immigrants that forever changed Hawaiʻi. To get here, you have to drive along a stretch of Maluhia Road lined with eucalyptus trees—affectionately called the Tree Tunnel—the perfect greeting to Kōloa. Much of the town remains unchanged, though new businesses have opened in the old plantation buildings along Kōloa Road. Grab an iced latte and sit outside the charming Aloha Roastery Specialty Coffee. And stop by Warehouse 3540 to meet local artisans selling their wares or get a poke bowl—or, even better, poke nachos—from Kauaʻi Poke Co., a food truck located inside the warehouse. Kōloa Rum Co. hasn't opened its new location in Kōloa yet, but you can sample its artisanal single-batch rums at historic Kilohana Plantation in Līhu'e.
SEE ALSO: Kōloa Rum Co. Expands to Its Namesake, the Historic Sugar Town of Kōloa, Kauaʻi
Hāwī, Hawaiʻi Island
Hāwī is a town you have to consciously visit. It's set in the northern tip of Hawaiʻi Island in North Kohala. You'll find art galleries and quaint eateries—like Sushi Rock Restaurant and Sweet Potato Kitchen and Bakery (for vegan options)—or find both at Bamboo Restaurant & Gallery, considered one of the best and beloved restaurants on the island. Just beyond Hāwī is the town of Kapaʻau, home of the original King Kamehameha I statue. And at the end of Highway 270 is the Pololū Valley overlook. Plan to make the quick trek down to the tranquil, rocky beach below.
SEE ALSO: Your Guide to North Kohala
Waimānalo, Oʻahu
After you leave Hanauma Bay on Oʻahu's southeastern coastline, turn right and continue down Kalanianaʻole Highway, past Sandy Beach and Makapuʻu Lighthouse. This scenic drive will lead you to the sleepy town of Waimānalo, a small, rural community nestled against the Koʻolau Mountains. This town boasts family-owned farms, a polo field and one of the most beautiful beaches in Hawaiʻi. Get a plate lunch or shave ice at Keneke's or opt for a delicious plant-based meal at ʻAi Love Nalo. Either way, you'll love the laid-back pace here.
SEE ALSO: