Where have Hawaii's orchid lei gone?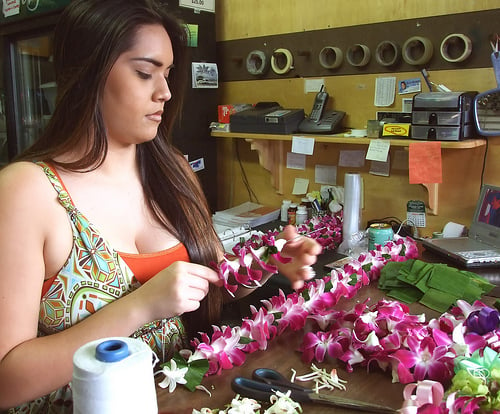 Walking past Hawaii's lei stands you may notice something missing.
Orchid lei, prized for their striking purple and green hues, have been in short supply. The reason? A political crisis 6,500 miles away.
Anti-government protesters have shut down Thailand's Bangkok International Airport for nearly a week now. Political repercussions aside, this is troubling news for Hawaii-based florists. 90 percent of all loose orchids in Hawaii are imported from Thailand. (Hawaii producers tend to focus on potted orchids, though these too face competition from Asian producers.)
Orchid imports from Thailand doubled between 2003 and 2007. More than $4.5 million worth entered Hawaii just last year, according to U.S. Customs. Only $50,000 worth was imported from other countries.
The orchid market has become so tight that Mainland orchid buyers are now relying heavily on Hawaii's flowers, depleting an already strained supply.
The lone bright spot is the fact that Hawaii high school graduation season—one of the biggest times in the year for buying lei—is months away. For now, however, you may have to settle on buying a plumeria or ti leaf lei during your next trip to the Islands.
Meanwhile, we're keeping our fingers crossed that everything across the Pacific and here in the Islands is resolved in the quickest and safest manner.