Where to find Denny Wong Designs
Masterful jewelry inspired by the natural beauty of the Hawaiian Islands.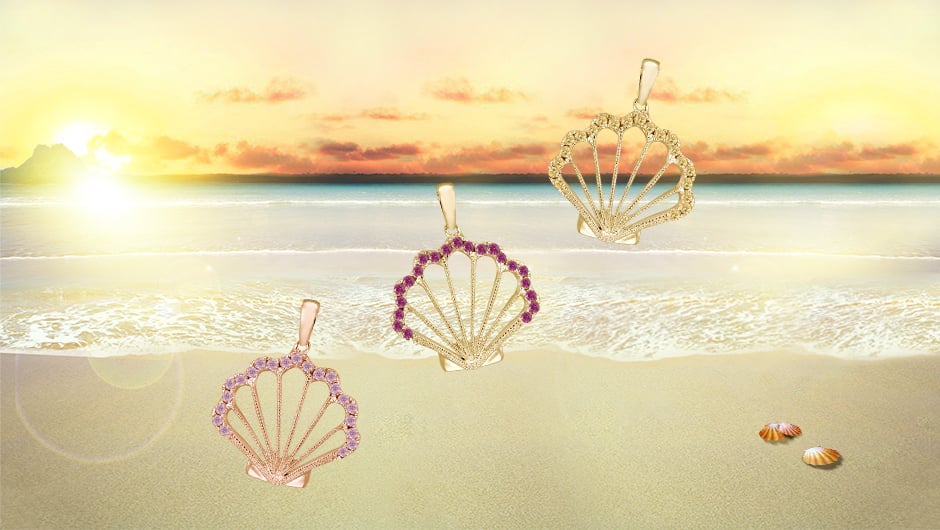 In an age when craftsmanship of art and good quality seem to be more often sacrificed for the sake of production, master jeweler Denny Wong remains dedicated to technique, detail and quality of material. Since 1986, Wong has been designing fine jewelry inspired by his creative perception of Hawaii's stunning natural beauty.
From an early age, working with his hands was more than just a playful activity. While his schoolmates found joyful entertainment during art and craft classes, Wong was innocently gaining a passion for the intricate process of craftsmanship, displaying precision and acuteness that would come to be staple identities in each of his Denny Wong Design jewelry collection lines.
Before becoming an award-winning jeweler and catapulting to noted esteem among jeweler circles around the world, Wong dedicated himself to the practice of workmanship. As a youthful apprentice, Wong worked long hours as a model maker at a small factory called GBB Pacific. There, he meticulously refined his technique, gradually progressing to the status of master jeweler.
Advancing his profession and trade, Wong joined the Hawaii Jewelers Association in 1986. To gain a broader range of skills, he would travel to his native Hong Kong to participate in advanced technique classes and trainings—a convention he still practices today.
Equipped with a precocious skill set, Wong began incorporating ideas from friends and family members into his original jewelry designs. From the suggestion of his wife, Wong crafted his "breakout" piece—a plumeria bracelet—reminiscent of the lei he received when he first arrived in Hawaii in 1974. Revered at tradeshows and by jewelry retailers, that one simple piece expanded into its own line called the "Plumeria Lei" collection.
"Flowers, like the plumeria, are one of the most beautiful in Hawaii," says Wong. "The first thing many people receive when they come to Hawaii is a plumeria lei."
Now with dozens of collection lines, some that highlight the obvious standout beauty of Hawai'i, others that bring attention to the Islands' subtle tropical colors and graceful shapes, Wong works with each design as a piece of art, composing them as a painter would a painting.
Across Wong's collections, each jewelry creation is fashioned with high quality materials and individually selected gemstones, pearls and diamonds. A sampling of his collections include the "Tropical Memories" line, featuring necklaces, earrings and ring designs of a hibiscus, a palm tree and a plumeria. Mirroring the brilliant tropical hues of one of Hawai'i's happy places, Wong's "Lanikai" collection stands out whether admired online or in-store.
A traditionalist by nature, Wong has embraced the technological advancements in jewelry design. Helping to stretch his attention to detail a step further, the use of 3-D scanning and laser welding equipment has lead to his current designs having an even greater visual appeal.
"With computer software and lasers, it makes pieces even more precise than the traditional ways," adds Wong.
Each piece, designed by Wong himself, enhances the natural shape and color of its subject matter, whether that's the playfulness of dolphins or the vibrant shades and tones synonymous with Hawaii.
If you're a proponent of Aristotle's view that "art imitates life," perhaps through Wong's finely designed jewelry an appreciation for both philosophies can be recognized.