Where to find localized Hawaii weather forecasts online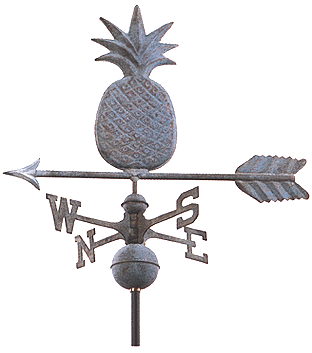 You ask. We answer.
HAWAII Magazine reader Ron Jeffries writes:
Whenever I try to check the weather for some of my favorite Big Island locations—Hawi, Waimea, etc.—weather websites report the same conditions as Kailua-Kona. I doubt the nightly low in Kailua-Kona and Waimea are the same.
Is there another website where I can check Big Island weather?
Unfortunately Ron, even major websites, such as The Weather Channel and the National Weather Service, can't provide in-depth coverage because of the limited number of weather tracking stations on the Big Island.
These websites procure their localized Hawaii weather information from areas that have government-funded weather equipment. On the Big Island, these sites are the airports in Hilo and Kona, and Bradshaw Army Airfield at the Pohakuloa Training Area, straddling the highland saddle between Mauna Loa and Mauna Kea mountains.
As a result, the websites just offer information on conditions at the nearest forecast site. Those wondering what the high temperature is in Laupahoehoe on the island's northeastern Hamakua Coast, for example, may see weather data for Hilo International Airport—some 30 miles south.
Weatherbug, an independent service that charts weather data through neighborhood schools statewide, has additional tracking stations in Hilo and Laupahoehoe on the Big Island's eastern side and Kailua-Kona on the west.
All you need to do is enter a city or zip code. Weatherbug's seven-day forecasts offer high and low temperatures, and wind and rain data.
Oahu, Maui and Kauai are well represented by Weatherbug stations, making the site a useful tool for those needing weather reports for these islands The not-so-great news for Big Island weather watchers? The Big Island is currently only covered by the three Weatherbug stations mentioned above. Some areas—such as the Big Island's southern end—go uncovered.
Hawaii television station KHNL has a Weatherbug-powered website with an animated map of the Islands.You can also download a Weatherbug widget for your computer, or a mobile version for your phone, here.
Weatherbug doesn't list wind speed and humidity. For this we suggest the National Weather Service website, which gives a general—yet fairly accurate—reading of these conditions across the Islands. You can also find satellite and infrared photo loops of Hawaii weather at the NWS site.