Where to go in Wailuku, Maui
West of Kahului is this sleepy little town where historic buildings mingle with contemporary boutiques.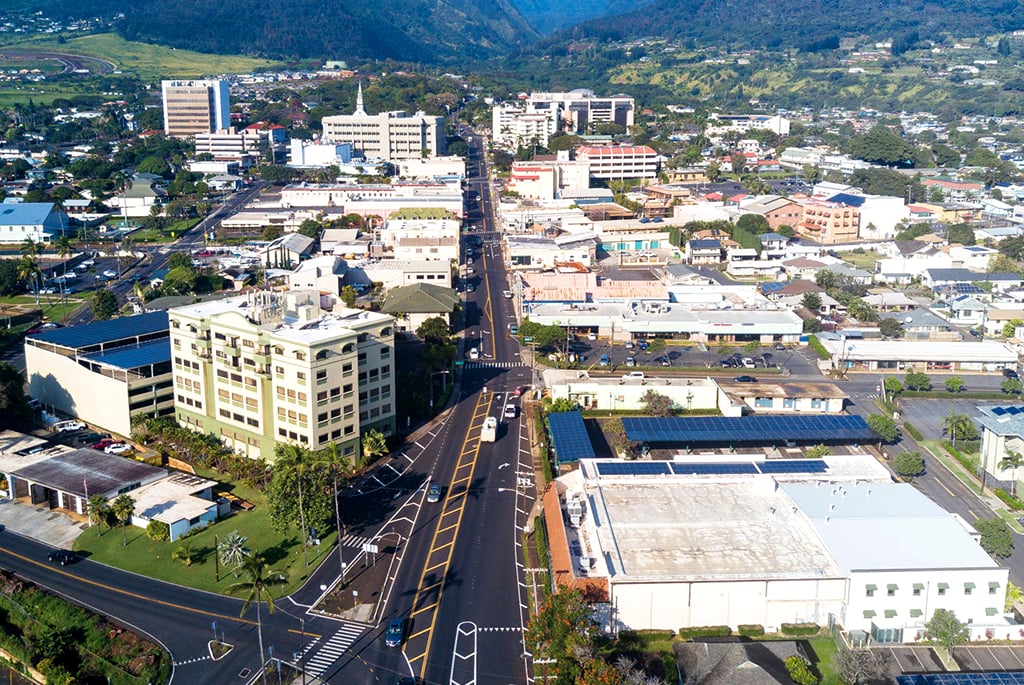 A mild renaissance appears to be sharpening the edges of this sleepy town with contemporary boutiques cropping up throughout this walkable little neighborhood, mingling side by side with historic structures. Make sure to peek into these favorites.
Maui Thing
A sweet boutique for the entire family, Maui Thing keeps its racks stocked with the latest Hawaii-inspired apparel—men's T-shirts, women's raglans and kids' onesies printed with culturally aware and relevant slogans (the "Nasty Wahine" line is so on point). Then there are its designs, featuring homages to notable Wailuku sights that remind you why this Maui town will never go out of style. 7 N. Market St., mauithing.com.
808 On Main
Hearty eats and good vibes bounce off the walls of this bistro with aloha spirit. It's a modern restaurant serving artisan sandwiches and American-style fare. Just before noon, everyone in town seems to have the same craving for paninis, soups and salads, then swing back around from 3 to 6 p.m. to scope out the pau hana specials for happy hour. 2051 Main St., 808onmain.com.
Request Music
Need a soundtrack as you wander Wailuku? Request Music, a nostalgic record and comic book shop, likely has some vinyl masterpiece or another to add to your collection. The briefcases of Hawaiian cassette recordings are true local gems, and don't forget to check the basement for some rare throwbacks. 10 N. Market St., (808) 244-9315.
Native Intelligence
Lose an hour, but gain immense knowledge of Hawaiian culture and craftsmanship when browsing the shelves at Native Intelligence. Authentic apparel like lauhala papale (woven hats) and lei pupu o Niihau (Niihau shell lei) make for beautiful and valuable keepsakes. Once you find the library of English and Hawaiian-language books covering a wealth of native topics, you might never leave. 1980 Main St., native-intel.com.
Wailuku Coffee Company
Across from First Hawaiian Bank, this rustic ol' café is where the community checks in to charge up on caffeine (it used to be the town's gas station back in the 1920s, after all). Whether a quick espresso shot for the road or a cappuccino to leisurely sip on, the coffeehouse sticks to local and organic sourcing practices to make sure you're getting the freshest brew. 26 N. Market St., wailukucoffeeco.com.
Iao Theater
At Iao Theater, passersby can pause to admire its Spanish Mission-style exterior by day, then catch a play by night. Opened in 1928, and the host of the Hawaii premiere of "From Here to Eternity" in 1953 (how glamorous!), the theater was saved from demolition in the early '90s. Today, it's Wailuku's hub for community musical theater, with shows scheduled throughout the calendar year. Just because it's a classic doesn't mean its best years aren't yet to come. 68 N. Market St., mauionstage.com.