Why the time is now to plan your next great Hawaii escape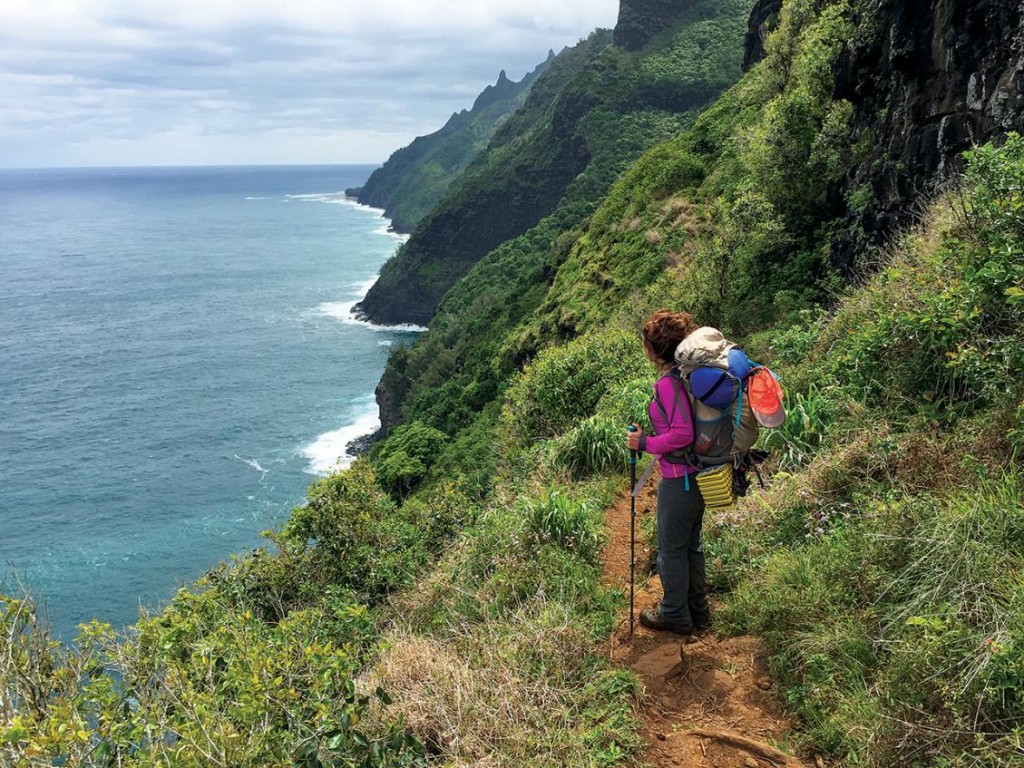 Everyone has a different definition of what makes a great escape.
It can mean biking the open roads on the quiet island of Lanai, mountain tubing down a relaxing waterway in Lihue, or maybe just getting away for a time to drink a couple of mai tais, ideally near a beach with a cool breeze, away from work, school or any other responsibilities.
For this issue, I hiked the Kalalau Trail on the Napali Coast of Kauai in the feature "The Wild Napali," spending four days in the wilderness where potentially anything can happen, and kind of did. The 11-mile trail along its rugged coastline was my great escape, albeit an extreme one. As a part-Native Hawaiian, I wanted to learn more about the Napali Coast's history and see the various archaeological sites along the way, where Native Hawaiians once lived and thrived. After reading every book I could find about the Napali, my next step was to jump on a plane and explore it myself.
As expected, the journey also allowed me to truly challenge myself outside of the office and urban Oahu city I live in, and meet Mother Nature on her turf, while respectfully abiding by her rules. I had a fleeting glimpse of what this would be like when I spent a few nights off the grid at a cabin in Hawaii Island's Kapoho jungle, which I wrote about in our May/June 2016 issue. On the Kalalau Trail, however, I had to carry everything I needed for survival on my back and was required to hike mountains every day.
The level of uncertainty created in this sort of environment—not knowing whether you'll get caught in the rain, approached by a wild animal or halted by a flash flood—keeps you alert. It's a feeling any veteran backpacker already knows. And, as exciting as it sounds, I didn't do it for the adrenaline rush. I wanted to learn and grow from it, in mind, body and spirit, and I believe I did. It is a difficult and arduous journey, and isn't for everyone. If you do choose to adventure onto this wild coast, though, its physical challenges and natural wonders will most probably change you, too.
---
HAWAIʻI Magazine's July/August 2016 issue, Great Escapes, is on newsstands now. Subscribe here.