Why You Should Support Hawaiʻi Restaurants Right Now, Updated
With the spread of COVID-19, people are eating out less and that's hurting local eateries.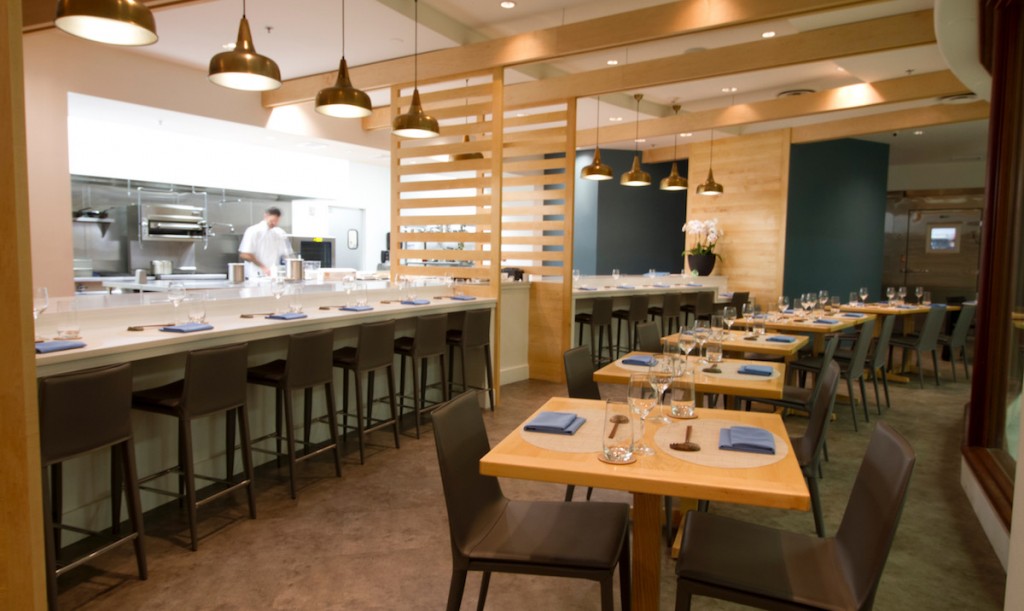 UPDATED March 18, 2020
On March 18, Mayor Kirk Caldwell is restricting all Honolulu restaurants, bars and nightclubs from operating dine-in services starting at 8:30 a.m. Friday, March 20. They are allowed to offer delivery, takeout or curbside pick-up services. The restriction will last at least 15 days. "This is a strong action and one I make with a lot of trepidation," Caldwell said at a press conference.
Kevin and Justine Kadokawa Lee, owners of Pai Honolulu in Downtown, have done everything to tighten up on expenses.
The couple, who are expecting their first child this week, moved into Justine's family home in Mililani to save money. She even took a second job for extra income.
And now, with the spread of the new coronavirus in the Islands and the federal government urging the public to avoid crowds of more than 10 people, small businesses—and restaurants in particular—are feeling the financial crunch.
Already the Lees are rethinking their business, shifting to take-out chilled meals, family dinners and curbside takeout service. Right now, only eight people have reservations at the restaurant for dinner all week, just four for lunch. The couple is already dipping into its personal savings to pay rent and wages.
"We're trying not to panic," Justine says. "We're taking it day to day."
This story is not uncommon for restaurants and bars in Hawaiʻi, which rely heavily on customers coming in to grab a drink or order a meal. From Hanalei to Hilo, chefs and restaurant owners are scrambling to come up with a plan to stay in business during the spread of COVID-19 in Hawaiʻi—while keeping their staffs and customers safe. (Restaurants and bars in New York City, Chicago, Seattle and Los Angeles and Ohio were recently ordered by government officials to close and only offer takeout and delivery service.)
Robynne Maiʻi, an Oʻahu-born chef who runs Fête and LunchBox restaurants in Honolulu with her husband, Chuck Bussler, worked in New York City during the terrorist attacks of Sept. 11. This is worse, she says.
"I lived in New York City during 9/11 and this doesn't compare," she says. "The reality is, while 9/11 was crazy, people were still going out, people actually wanted to be together. But because of the nature [of the coronavirus], we can't actually convene. This is unprecedented."
Already, Maiʻi has had to lay off six employees and the couple isn't taking a paycheck. And they have bills, too.
The couple is looking at taking out a loan to afford next month's rent for its Chinatown restaurant and started offering takeout service to stay afloat. They're keeping their restaurants open because they want to continue to pay the salaries and benefits for their workers, while providing food for the community.
"The only reason why we haven't closed yet is because our margins are so thin that every single day we can stay open, we can pay for one more month of health insurance for our full-time employees," Maiʻi says. "We always talk about whether we're being irresponsible [keeping the restaurants open], but we're taking it day by day … It's super scary. If we were in a financial position to close, even last week, we would have done it. We are emotionally and mentally prepared, just not financially prepared, to call it."
Most restaurants are taking similar actions. Square Barrels in Downtown is modifying its hours, cutting shifts and offering takeout. Chef Chai in Honolulu is offering 25% off all takeout orders to entice customers to use that option. Ichiriki Japanese Nabe Restaurant, also in Honolulu, is offering to-go Japanese hot-pot meals. Gochi Grill in Downtown is selling frozen chili and gravy and ready-to-heat meals to go. (Owner John Iha is even selling small bags of rice at his cost to elderly and disabled in need.)
SEE ALSO: Here's What Hawaiʻi Restaurants are Doing About the Coronavirus
Lee Anne Wong, chef and partner at Koko Head Café in Kaimukī and The Pioneer Inn in Lahaina on Maui, is working on an immediate shift to delivery and takeout—something neither restaurant has really done before. She's busy modifying menus and coming up with innovative ways to stay afloat during these uncertain times.
Fortunately for her, both her restaurants are still fairly busy for now—"slow enough to kill business but busy enough to stay open," she says—but she knows it's only going to get worse as more cases are being confirmed in the Islands. (Right now, there are 10.)
She's already planning to set up a GoFundMe to help her workers and will be offering gift cards with added value. (Buy a $20 gift card and get $25 in value.) It's something, she says, but not the solution. That will take help from the government in the form of tax relief, an emergency moratorium on rent and other breaks for small businesses, she says.
"There are not enough gift certificates or takeout in this world that's a subsitute for a busy restaurant," Wong says. "I live paycheck to paycheck, I have a son, I have bills and debt in my life. I am very [expletive] worried."
Other restaurants owners in Hawaiʻi have already made the difficult decision to close.
While MW Restaurant in Honolulu remains open—it's offering more sanitizing stations, moved its tables farther apart, ramped up takeout and started handing out single-use menus to diners—its sister eatery, Artizen at MW in Downtown, is closed.
Chef-owner Ed Kenney announced on social media he would be closing his three Kaimukī restaurants—Town, Mud Hen Water and Kaimukī Superette—in addition to his catering company, Uptown Events, indefinitely. He says he'll start curbside takeout-only service from his Superette location tomorrow, offering what he calls "Town- and Mud Hen-style meals." He had to lay off 50 employees.
"Our top priority is the health and well-being of our staff, diners and island community and feel it is irresponsible for us to proceed to operate as usual," Kenney wrote on social media. "Please bear with us as we navigate this unchartered territory."
The bottom line: No one knows what's going to happen next—or how long it will be before business can resume as usual.
"We're offering an anchor of comfort and normalcy," Maiʻi says. "We'll be here as long as we can."