Yes, Hawaii really is "open for business" post-tsunami. Here are the facts.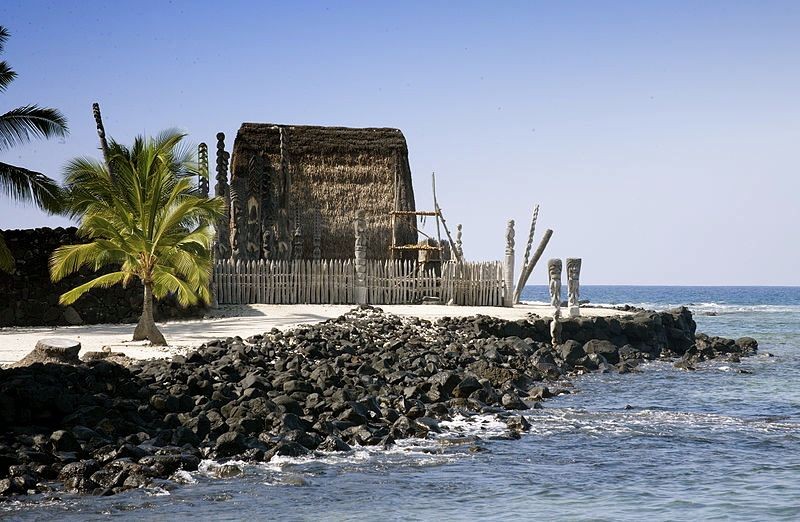 There's still much talk swirling in the national and international media about just how much of Hawaii is really open for business in the wake of last Friday's tsunami-generated ocean surges, spawned by the Japan earthquake.
So much talk, in fact, that Hawaii tourism officials and Hawaii Gov. Neil Abercrombie took to issuing multiple media statements this week declaring the Islands "open for business." A handful of HAWAII Magazine readers have e-mailed us with questions, too, asking what reported information out there is true and not true.
The truth? Repairs to a number of coastal residences, businesses, piers and parks statewide are expected to reach in the tens of millions of dollars. But except for the closure of two resorts on the Big Island's South Kohala Coast for repairs, Hawaii really is open for business.
Here's everything we know:
• All beaches and oceanfront parks are open statewide. Puuhonua O Honaunau National Historical Park (pictured, above), 20 miles south of Kailua-Kona town, is open, but much of the park along its coastal trails are closed while park officials survey trail damage and clear debris.
• All state and county roads on all Islands are open and drivable. This includes Kailua-Kona's waterfront Alii Drive, which did suffer initial damage when the tsunami surge occurred, but is now open.
• No airports statewide sustained damage.
• Kailua-Kona Pier is open for all ocean sport and boating activities, as well as docking cruise ships.
• Hulihee Palace is open. The historic palace (pictured, left) located on the waterfront in Kailua-Kona, reopened on March 22 after a brief closure to repair basement damage.
• The King Kamehameha's Kona Beach Hotel is open. The hotel, neighboring Kailua-Kona Pier, sustained initial ocean surge damage to its first floor retail areas but was never closed.
• The Four Seasons Resort Hualalai and the Kona Village Resort are the only Hawaii hotels closed. The resorts, which neighbor each other about 17 miles north of Kailua-Kona, suffered significant damage from tsunami-generated ocean surges. The 243-room Four Seasons Resort Hualalai will be closed until April 30, largely for cleanup of sand and debris, and repair of water damage to the some of the resort's oceanfront guest rooms, landscaping, restaurants and public areas. The all-bungalow Kona Village Resort sustained major damage to a number of its oceanfront bungalows, as well as damage to its restaurant, beach bar and oceanfront public areas. The resort is now closed indefinitely, and may not reopen.
• No harmful levels of radiation resulting from Japan's Fukushima Daiichi nuclear power plant emergency have reached Hawaii, nor are harmful levels of radiation expected to reach Hawaii.
Anything else we should add to this list, or more questions for us? Please let us know with a comment on our HAWAII Magazine Facebook page or tweet us on our Twitter page.
Our thoughts and aloha continue to go out to our reader ohana in Japan, the people of Japan affected by the earthquake and tsunamis there, and Hawaii residents and businesses affected by the ocean surges here. If you would like to make a contribution to American Red Cross relief efforts in Japan or Hawaii, please click the banner below.
Mahalo!