You'll love this resort-like waterfront getaway in Hawaii Kai
The four-bedroom, seven-bath dwelling is a modern-day tropical retreat.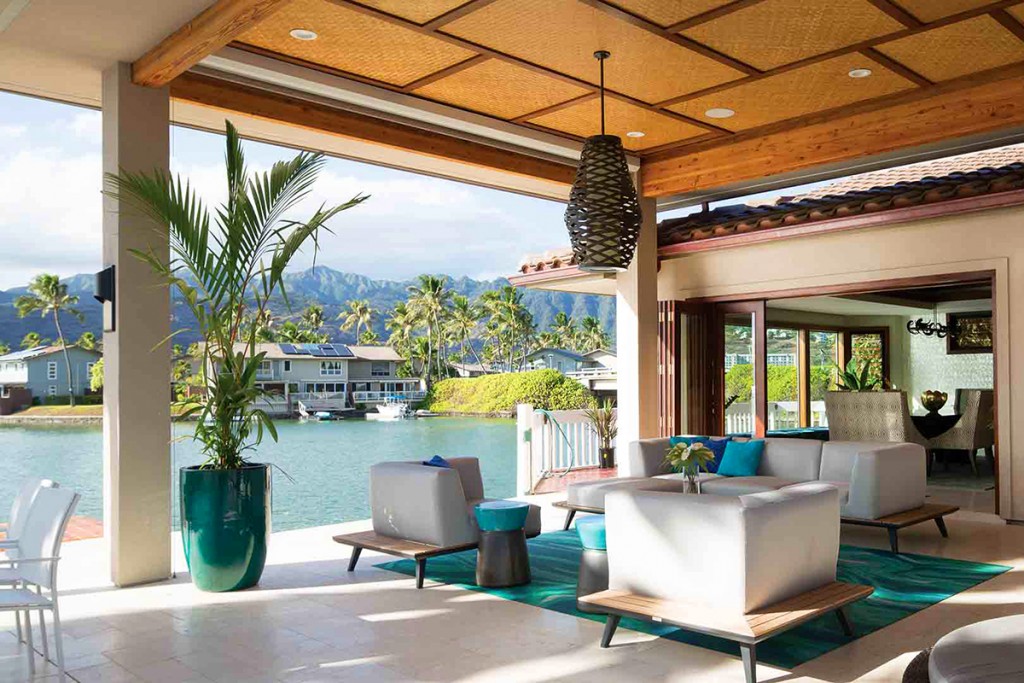 Before Hawaii Kai was a bustling suburb of Honolulu proper, it was the site of Oahu's largest loko kuapa, or walled fishpond, built and maintained by Native Hawaiians. By the 1960s subsistence aquaculture had significantly diminished and the primary landowner in the region, Bishop Estate, leased 6,000 acres, including the fishpond, to Henry J. Kaiser for subdivision development.
Kaiser dredged and filled in parts of the 500-acre fishpond, building retaining walls and bridges to create the Hawaii Kai Marina. Neighborhoods quickly sprouted up along the perimeter of the marina's channels and bays, and today, these waterfront properties are highly valued.