Your 2021 Guide to Hawaiʻi's Thanksgiving Dinners and More
If you're not planning on cooking this Thanksgiving, then you'll want to check out one of these restaurants—and more—for a festive feast.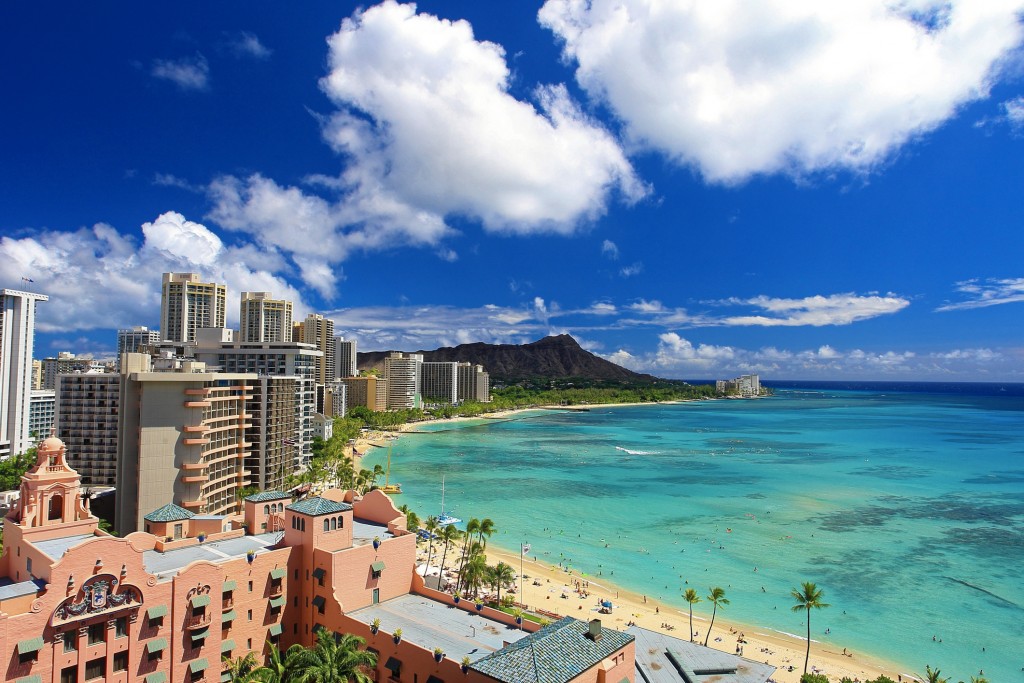 Whether you're a visitor spending Thanksgiving in Hawaiʻi or a local looking to avoid cooking this Turkey Day, this is the list for you.
We've put together an assortment of places to go to get your Thanksgiving fix, in a variety of ways—from dinners to-go, Thanksgiving cruises and even a lūʻau that will feature a festive spread.
12th Ave Grill's Thanksgiving Dinner To Go, Oʻahu
For $245 you can take home a family meal—which feeds four to six people—of roasted, natural turkey with five traditional sides, Kaʻū orange-cranberry sauce and gravy plus an appetizer of its famous smoked ʻahi spread and crostini.
Order here, supplies are limited.
Hilton Waikoloa Village Holiday Lūʻau, Hawaiʻi Island
Providing dinner and a show, the Hilton Waikoloa Village on the Big Island will hold a Thanksgiving edition of its popular Legends of Hawaii Lūʻau. The show starts at 6:30 p.m., and tickets will cost $169 for adults, $79 for children and $25 for kids under four. The lūʻau will offer a spread of traditional island cuisine like kālua pork, lau lau, shichimi seared island-catch and more. In addition, special dishes will add holiday flavors like a sea salt brined roasted turkey complete with giblet gravy, cranberry relish, cornbread stuffing and creamy mashed potatoes on Thanksgiving.
To purchase tickets, visit the hotel's website here.
Special Menus at the Royal Hawaiian Center, Oʻahu
Located in Waikīkī, the Royal Hawaiian Center has two restaurants with special Thanksgiving menus, Wolfgang's Steakhouse—which will be cooking up a traditional Thanksgiving feast this year starting with Wolfgang's Butternut Squash Soup— and Il Lupino—with a prefix Thanksgiving meal for $47, dishes include turkey and ham, mashed potatoes, stuffing, green beans and pumpkin pie.
To make a reservation at Wolfgang's Steakhouse, call (808) 922-3600. For reservations at Il Lupino, call (808) 922-3400.
PacWhale Eco-Adventures' Thanksgiving Dinner Cruise, Maui
Nothing goes hand-in-hand like dinner and a cruise—and Maui's PacWhale Eco-Adventures will be providing locals and visitors a chance to celebrate their Thanksgiving dinner out on the open sea. This two-hour relaxing and festive cruise offers a delicious meal that fuses traditional Thanksgiving dishes with authentic Hawaiian influences complete with a private table in a beautiful open-air setting, there's always the possible chance of seeing a humpback whale or dolphins, which are sure to make it a memorable celebration for the whole family.
Book your seat here, tickets start at $109.95 for children 3-12 and $149.95 for adults over 13. The cruise departs on Thursday, Nov. 25 at 2 p.m. and 5 p.m.
The Koa Kea Hotel's Prix Fixe Feast, Kauaʻi
If you're spending your Thanksgiving in Kauaʻi, then you're already doing one thing right. But make your Turkey Day even more special by reserving a prix fixe meal at the Koa Kea Hotel & Resort's signature restaurant, Red Salt. The menu includes roasted chestnut soup, sous vide turkey breast and confit turkey legs, cranberry chutney, traditional stuffing, pumpkin-spiced crème brûlée and more.
Prix fixe meals are $75 per person and you can reserve yours here. 
Celebrate Thanksgiving at The Shops at Wailea, Maui
Don't know what you want to eat, but know you want something? Then head on over to the Shops at Wailea, on Maui's southwest coast, and make your decision when you get there. Three top-class restaurants—Longhi's, Ruth Chris Steak House and Lineage—will be offering special Thanksgiving menu choices, and Honolulu Cookie Co. and Lapperts will have special fall flavors for those looking to skip right to dessert.
The Shops at Wailea are located at 3750 Wailea Alanui Drive.
Holiday Happenings at the International Market Place, Oʻahu
On the third level of the ever-popular International Market Place on Oʻahu you can find chef-driven, festive prix-fixe feasts and dinners to go for a fuss-free Thanksgiving from participating restaurants like Stripsteak Waikīkī and Eating House 1849 by Roy Yamaguchi. And, since you're in one of the island's best shopping centers, it would be wise to hit up any shops or boutiques you've had your eye on for some sweet Black Friday deals.
International Market Place is located at 2330 Kalākaua Ave, Honolulu.