Your Primer to Hawaiʻi and the Tokyo 2020 Summer Olympics
The Tokyo 2020 Olympics are upon us, so here's a quick refresher on everything related to Hawaiʻi—from athletes to surfing—that will be appearing the event!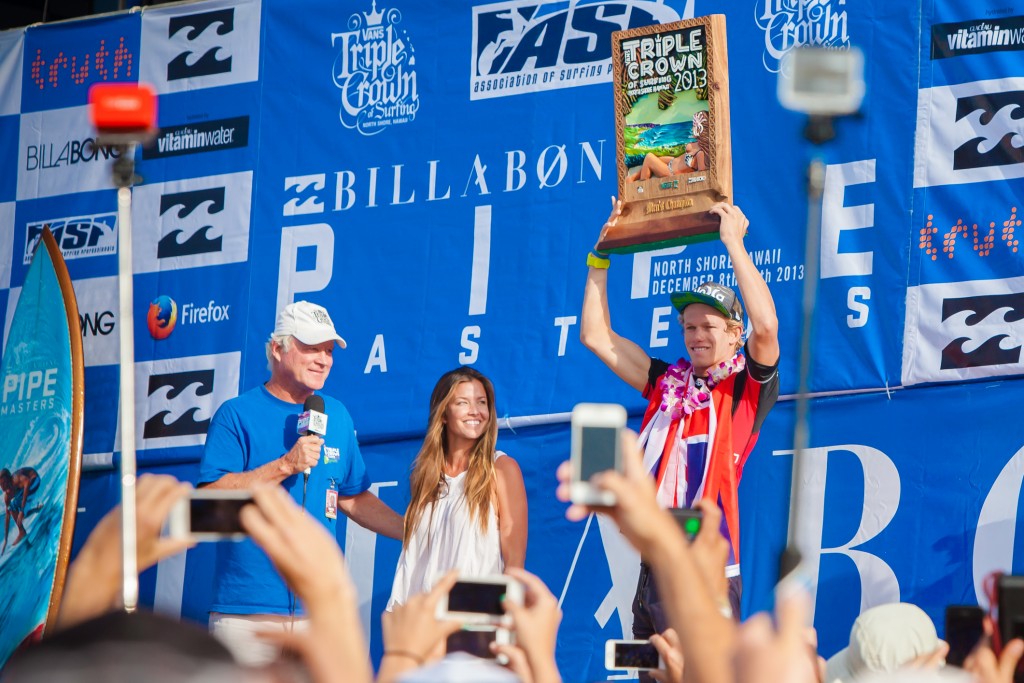 After being delayed for an entire year due to the COVID-19 pandemic, the Tokyo 2020 Summer Olympics—yes, it is still being referred to as the 2020 Olympics—will be starting in a matter of days, on July 23. And for Hawaiʻi, it's a big one!
Not only do we have a host of athletes hailing from the Islands competing in a number of sports, from karate to skateboarding, but surfing is one of the new sports added to the Games. With historical and cultural ties to Hawaiʻi, surfing being represented in the 2020 Tokyo Summer Olympics is a big deal for locals.
Below is a comprehensive profile of Hawaiʻi's Olympic athletes.
Hugh Hogland, Basketball
Sure, he's not competing for the U.S., but Hugh Hogland—born and raised at Waimānalo on Oʻahu—will be making an appearance on Japan's basketball team. In honor of his dual citizenship of both the United States and Japan, Hogland will be competing using his mother's maiden name, Watanabe.
Taylor Crabb, Beach Volleyball
Growing up in Honolulu, Taylor Crabb has been an international-level beach volleyball player for years. Coming from a family of sportsmen and sportswomen—he was actually in contention with his brother, Trevor Crabb, for the Olympic spot—Crabb, along with his partner Jacob "Jake" Gibb, has been selected as the men's representative on the sand.
Micah Christenson, Erik Shoji, Kawika Shoji, Indoor Volleyball
Volleyball is a major sport ere in Hawaiʻi, so it's not surprising to see three local boys on the Olympic court this summer. The trio brought home a bronze medal for the U.S. back in 2016, and here's to hoping that they can do even better this time!
Sakura Kokumai, Karate
Along with surfing, BMX biking and skateboarding, karate will be making its Olympic debut in its home nation. Sakura Kokumai began her karate journey at one of her local YMCAs here on Oʻahu at age 7, and attended Roosevelt High School before going to college—and train karate—in Japan.
Martin Iosefo, Rugby
Fom the humble district of Wahiawā on Oʻahu, Martin Iosefo learned to play rugby here in Hawaiʻi. While he'd originally moved to the Mainland to compete as a football player for the University of Montana, Iosefo started playing competitive rugby instead and quickly took his talent to a global level, debuting on the U.S. national rugby sevens team at the 2014 Dubai Sevens.
Heimana Reynolds, Jordyn Barratt, Skateboarding
Double trouble coming from Oʻahu, Heimana Reynolds and Jordyn Barratt will be representing a part of both the U.S. men's and women's skateboarding teams respectively. Like surfing, Hawaiʻi is known for producing some of the most talented skateboarders on the planet, and both Reynolds and Barratt are just proof of that.
John John Florence, Carissa Moore, Mahina Maeda, Tatiana Weston-Webb, Surfing
No shocker here. Four Olympic surfers hail from the Islands, with John John Florence and Carissa Moore competing for the U.S., Mahina Maeda surfing for Japan and Tatiana Weston-Webb competing for Brazil. With Hawaiʻi being one of the top places in the U.S. for surfing, all of these athletes have been raised in and around the ocean their entire lives, and will likely be a force to reckon with in Japan.
Your Guide to Surfing in the Olympics
Now that we know who is competing in the Tokyo 2020 Summer Olympics, we've also created a quick guide on understanding how a surf competition works, and how they will be judging it in Japan. Check it out below!
The Date
The competition is scheduled to take place over four days; however, due to the fickleness of the ocean, the "set" dates of July 23 to July 27 are not set in stone. If the proper waves, wind conditions or tides aren't present, the event days could be delayed all the way up to the end of the Olympics, Aug. 8.
The Venue
While wave pools have created an environment where surfers can catch the same perfect wave in a controlled environment, it eliminates so much of what makes competitive surfing special. So, while a wave pool surf-off was on the table, the event will instead be held at Tsurigasaki Beach. One of Japan's best surfing locales, located in the Chiba, Tsurigasaki Beach is a sand-bottomed beach break, where waves are short, fast and steep.
The Format
Both male and female competitors will be competing in four-person heats during the initial rounds. These heats will last 25 to 30 minutes, with the two top-scoring surfers—scores are determined by the top two waves a surfer caught in their heat, which can be rated from 1-to-10 by a panel of five judges—advancing into the next round. Later rounds of competition, including the finals, will have only two surfers in a heat, where the lower scoring surfer is eliminated.
The Rules
Competitive surfing has had, for quite some time, a wave-catching ruleset based on the concept of "priority." The surfer with priority can catch any wave they want, and other surfers can not interfere with their wave in any way—unless they go left on the wave as the surfer with priority goes right, or vice versa. Surfers who do not follow the priority rule will have points deducted. Surfers without priority can still catch waves, as long as they surfer with priority is not on them. Priority is moved to the next surfer in line—or the one who has gone the longest without catching a wave—once the surfer with priority has caught a wave.